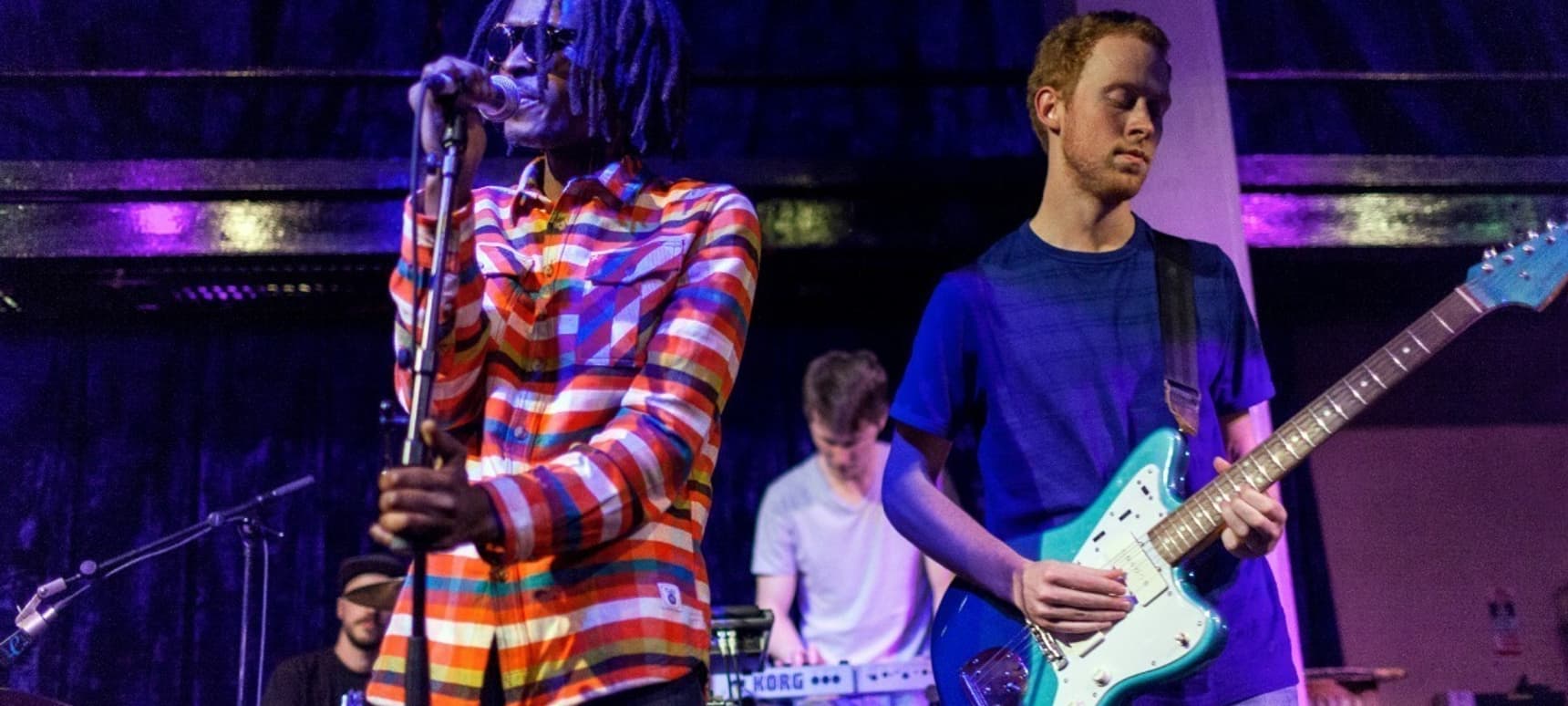 08.11.2013, Words by Aimee Cliff
Owiny Sigoma Band and John Wizards at the Jazz Cafe, 07/11/13
The UK has welcomed John Wizards with a warm embrace. It's their frst tour outside of South Africa and they are already checking off big items from many musicians' bucket lists: appearing on the Gilles Peterson show as well as playing gigs at Rough Trade and at the very private Boiler Room.
On their eponymous debut record the John Wizards sound was entirely imagined and recorded just by John Withers himself, who pieced it together in his bedroom studio. So it's quite a surprise when this fun, light and playful record is transformed through live band translation into something more humid, and with much more density. An abundance of guitars might give it an indie twist in some moments but melodically and rhythmically it's still strongly rooted in African traditions. At the packed Jazz Cafe in Camden they play all my personal favourites from the album – such as Limpop and iYongwe – before disappearing without a (strongly demanded) encore.
Owiny Sigoma Band kick off their set as simply as it gets just with nyatiti lyre and drums, before the rest of the group comes on stage and the magnificent kick drum pounds in. Compared to John Wizards their sound is clearer and more tidy, and there is one particular moment of beautiful syncopation which just reaches out and grabs the audience. But not everything is dazzling: a reverb vocal doesn't really do it for me as a centrepiece, and the sound of nyatiti becomes drowned in other instruments.
Their encore starts with a fun dance lesson and then they get to the last song. Once again, they start out just with the nyatiti lyre and drums before the other instruments join the show and build to a blissful frenzy, and for a while it feels that this could go endlessly.
John Wizards and Owiny Sigoma Band had a chat about African instruments and London vibes ahead of the show for Dummy – read that here.