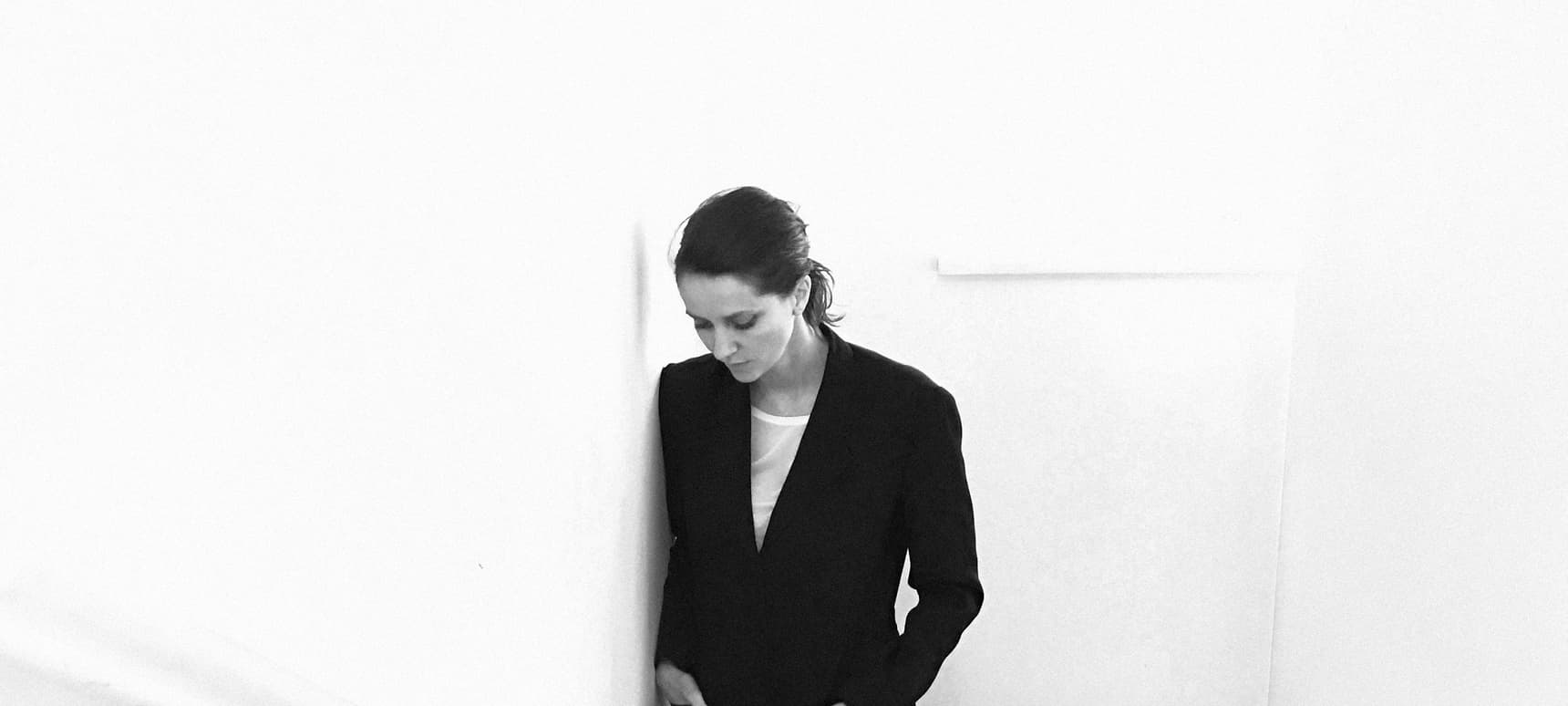 19.03.2019, Words by Felicity Martin
"True beauty in great sadness": Penelope Trappes on Abul Mogard's 'And We Are Passing Through Silently'
Houndstooth labelmate Penelope Trappes delves into the latest work by the modern synth enigma...
Serbian factory worker-turned-synthesist Abul Mogard has attracted something of a cult following for his emotionally rich synth music. Since first releasing in 2012, his music has been championed by Thom Yorke, Mary Anne Hobbs and Special Request for its absorbing, transcendental qualities that mimic the factory noises Mogard had become used to in his former workplace.
Following on from his 'Above All Dreams' album in 2018 for Not Waving's Ecstatic label, Mogard's 'And We Are Passing Through Silently' is a compilation of reworks of Brian Eno, Aïsha Devi, Penelope Trappes, and nick nicely. An elusive character, Mogard himself doesn't do interviews, so we reached out to Houndstooth labelmate and Mogard remixee Penelope Trappes to guide us through the release, track by track.
Aïsha Devi – 'O.M.A. (Abul Mogard Remix)'
"In my early 20s I was l living and working in Blair Athol in the Central Scottish Highland mountains and would often go mountain biking by myself. It was Autumn and since leaving Australia, I had never seen such beauty. One day I decided to randomly park my bike at the foot of a mountain and climb directly upwards. When I reached the top, after a lot of struggles and slips and passing by dead sheep, it truly felt like I'd reached Nirvana. The greenest of green glens unfolded before me, not a soul in sight, crystal clear light passing through a mix of blue and grey. My heart opened. Abul's placement of Aïsha Devi's voice in this remix instantly transports me back to this moment in time. Her voice enters the scene and lifts me into this other realm Abul works majestic chords underneath her voice, that can make you question the beyond and the within. My head swirls in the deep pondering of the universe and all of its potential."
Penelope Trappes – 'Carry Me (Abul Mogard Remix)'
"A few years ago when I first heard Abul Mogard I was stopped in my tracks emotionally. His music moved me so deeply and helped me begin to feel a greater sense of being at a crucial time in my personal life, and I am not sure my being connected with Houndstooth would have happened without Abul. From what I can tell, I think other people hear his music and have similar profound responses. Having him remix my song, 'Carry Me' was a dream, and listening to it now, I feel like I am still in the dream, drifting from one realm to another, riding waves through time. Hearing my own voice inside of Abul's distorted deep web of drone makes me feel the power of the hidden messages that lie beneath my original version."
nick nicely – 'London South (Abul Mogard Remix)'
"nick nicely's original London South resonates with me after moving to South London from Hackney nearly 2 years ago. Historically my family came from Bethnal Green and Wanstead and after moving here from NYC, it felt like it was another big move to head south… Leaving my roots… again. So personally, I find there is a kind of sadness and beauty that lives within this new isolation south of the river that I find so friendly and warm and real. Somewhat cut off from the North, there is an independent sense of survival and struggle going on down here. No pretension. Just honest folk from all over the world coexisting, trying to make a go of it. To me, Abul's remix captures all of these feelings that I hear in nick nicely's original and shines a light on, and within the vocals making them even more poignant and powerful."
Becoming Animal – 'The Sky Is Ever Falling (Abul Mogard Remix)'
"This rework begins with a gentle sense of foreboding sadness and sets the tone for the perfect entrance for Gordon Sharp's entrancing vocal. To me it is like Gordon's voice is the conductor and Abul is the orchestra. The emotional depth of this song becomes profound between the forlorn beauty of Gordon's voice and the depth of the drones which drag you down into a tragic beautiful abyss. The emotional dynamic reaches a crescendo of the deepest and most glorious place when the bass sounds of Massimo Pupillo mix perfectly with Abul's drones… and then Gordon's exquisite voice returns. True beauty in great sadness."
Fovea Hex – 'We Dream All The Dark Away'
"This remix is like reading a whole book. A tragedy slowly unfolds with calmness over an endless ocean of deep green. Initially Abul's presence in the song seems minimal, allowing Clodagh Simonds' haunting voice to be clear as it calls out over the ocean, her melancholic tones feel like they conjure childhood memories and maybe loved ones who have passed. A gentle light shines over the sadness of time passing. When Kate Ellis's cello enters, the tension is heightened as she mirrors the vocal sentiments… Abul gently coercing the heart to go further, deeper.
"For a moment there is a peaceful calm within the sense of loss, then the gentle light of the fire builds and you can feel the room beginning to warm and glow as the drone begins to deepen. It's a bridge of strength, a warming moment, that leads to the uplifting chorus of hope and light in the form of Brian Eno's vocals. The last seven minutes of the song are a glorious resolution of the spell cast by Eno's chant to drive the darkness away while Abul's ambient drones take us higher and higher where the dream is manifested, cleansed by fire."