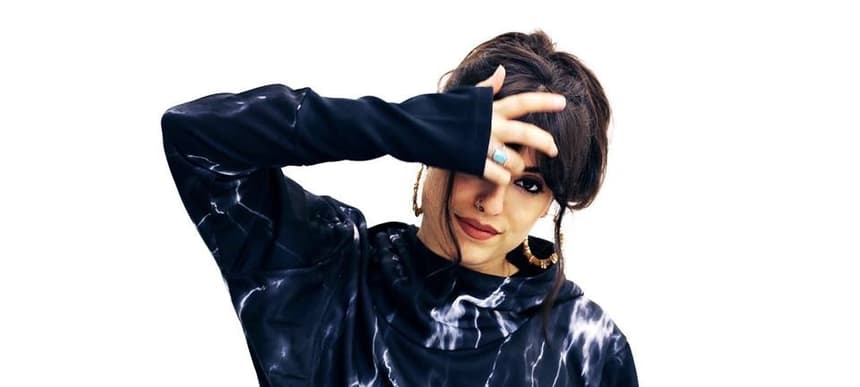 27.04.2016, Words by dummymag
Playlist: Madam X
A Manchester and London based DJ with an ear for bass music, Madam X holds down semi-regular slots on BBC Radio 1xtra and Rinse FM, as well as manning her own label and club night, KAIZEN. Following a whirlwind three city stop-off tour of India this month, Madam X adds to her air miles by hopping over the Atlantic in early May for a set at new Cuban festival, Manana.
Following the news that the US embargo is about to end, it's all eyes on Cuba right now. Enter Manana, billed as "an inclusive and collaborative festival built on the deep love and mutual respect we all have for rhythm", developed in partnership with some of the country's most influential cultural institutions, as well a seal of approval from the Cuban Government.
Gearing up for her appearance at the festival next weekend, Madam X shares a playlist of some of her 'background sounds' that range from the influential Kate Bush to Arthur Russell, and finished off with a nice injection of humour.
Listen to the selections in the YouTube playlist below and read an interview in the lead up to her appearance at Manana Festival after the jump.
Hey Madam X, we're creeping through the year at an alarming rate…how's 2016 been so far? Any highlights?
Madam X: "It has been wicked! So much to choose from that I couldn't say really but it's been a bit of a mad one. I started out the year releasing Biome's 'Griddled' EP on KAIZEN which was a great way to kickstart the label, and I've got the Silas & Snare vinyl dropping next. We've also got our first record label party at The Yard in Hackney Wick on May 28th with all the label family involved; Biome, Silas & Snare, Walton and myself.
I've just finished off a tour covering three cities in India which has been incredible, and obviously I'm really excited about going to Cuba in two weeks time to play Manana. Then we hit festival season, so lots to look forward to!"
So this playlist is rooted in tracks that don't usually fit your club set – can you tell us a little bit more about the selections?
Madam X: "A lot of it is just stuff I like to put on in the background when I'm jamming around the house, like I-69, Sade, Arthur Russell. There's a couple of more psychedelic bits in there with an '80s vibe, like College, Electric Youth, and Helen. Some of the tunes you might be familiar with, some not so much. I wanted to just mix it up a bit, and put in some tracks that I rate artistically but don't get to play in DJ sets. Kate Bush had to go in there because she's an absolute G.
The Mighty Boosh one I just put in for jokes because it explains a lot about my sense of humour if you meet me…"
Tell us a little bit more about Manana – what are your expectations / thoughts about playing in Cuba?
Madam X: "I'm really looking forward to it! I've never been to Cuba before but all my friends who've been have said they've had the best times. The festival looks amazing. There's so many different things going on with that lineup and it's gonna be such an eye-opening experience to be surrounded by the local music. I'm definitely keen to do some record shopping whilst I'm out there as well."
Cuba knows cocktails. What are you gonna be sippin on?
Madam X: "Authentic Cuban rum, surely?"
If you could go back in time to a particular era – when would you choose and who would you hang with?
Madam X: "Ancient Greek times – go hang with my ancestors. See wagwan."
What's coming up for the rest of 2016?
Madam X: "More KAIZEN releases, more radio, and festival season! You can catch me at Boomtown, Love Saves the Day, Outlook, Glastonbury, Parklife, Strawberries & Cream, and Fabric this weekend on May 29th."
Madam X plays Manana Festival which runs May 4th-6th, 2016 in Santiago de Cuba (info). Take a trip back in time and listen to Madam X's mix for Dummy here.