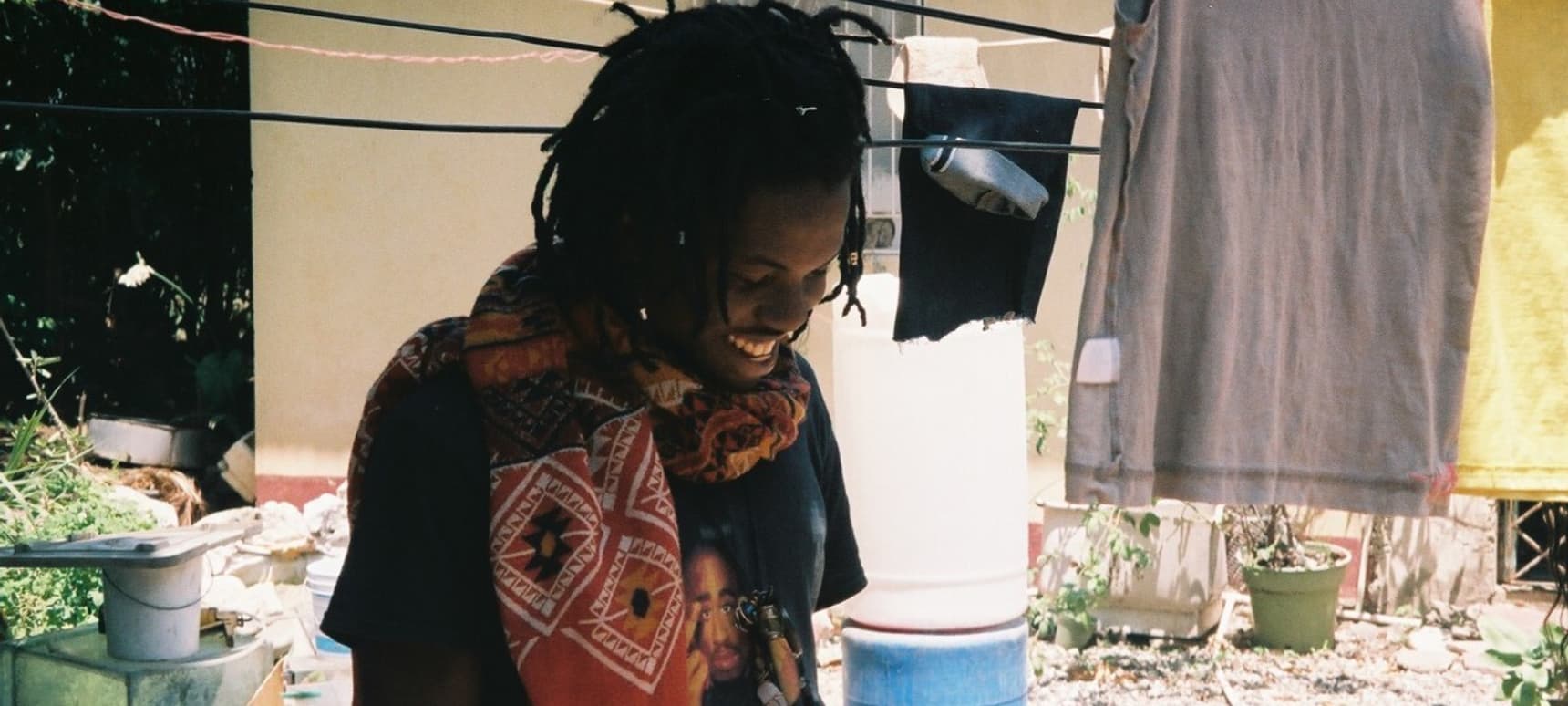 23.11.2017, Words by dummymag
Premiere: Swing Ting - Can't Wait (ft. Blvk H3ro)
Over the past couple of years, Manchester party starters Swing Ting have grown from being one of the north west's best kept secrets to a fully-fledged globe-spanning record label and team of tastemakers. Now the clubnight-cum-label's DJing co-founders, Samrai & Platt, have another potent string to add to their bow.
After a handful of tentative production outings, mostly in the form of soulful edits and remixes of their peers' tracks, the pair have put together a full EP of their own work – and they've brought a whole raft of international vocalists along for the ride too. Spanning six tracks in total, the EP features MCs and singers from Manchester (Fox and Tyler Daley), Dublin (Gemma Dunleavy), and Kingston (Blvk H3ro, Shanique Marie, Gavsborg, and Alexx A-Game).
Today, we're premiering one of the highlights from the release, 'Can't Wait' – a soulful, jamming ode to the weekend, blessed with the syrupy-sweet vocal talents of Jamaican up-and-comer Blvk H3ro.
"This soul-flecked style is continued throughout the rest of the release, and is something that came about," says Platt, in a largely organic way.
"We'd been working on ['Addiction'] with Gemma, and then Bal came back from Jamaica with the Alexx A-Game and H3ro vocals and it kinda felt like there was a coherence running through the tracks," he tells us. "It wasn't intended to be an EP as such," adds Samrai, "but we had several tunes written in a more soulful style, so we sat down in the studio and thought, perhaps these could come together as a project."
From that point, the various vocalists came in to contribute to the tracks being written – largely via connections and friendships made over the years that Swing Ting has been in operation. "We didn't set out with a goal of who to work with," says Samrai, "I feel the tracks came together through either being in the same city, having friends in common, or having mutual appreciation for each others' output."
Indeed, Blvk H3ro ended up featuring on the record only after meeting Samrai at dancehall collective Equiknoxx's Vineyard Town studio. Samrai says he got talking to H3ro about fellow Swing Ting affiliate Murlo's bootleg of Rihanna's 'Work', as well as Platt's set that had been live-streamed as part of Boiler Room's fifth birthday celebrations." "It made me realise how the internet has made the globe a lot smaller in terms of connecting scenes and musicians together," says Samrai.
But given the apparent ease with which Swing Ting have always seemed to draw together sounds and styles from all over the atlas – most often in a sweaty basement somewhere – this perhaps shouldn't have come as such an epiphany for Samrai: we've been all the better for watching Swing Ting make the world seem like a smaller place for years.