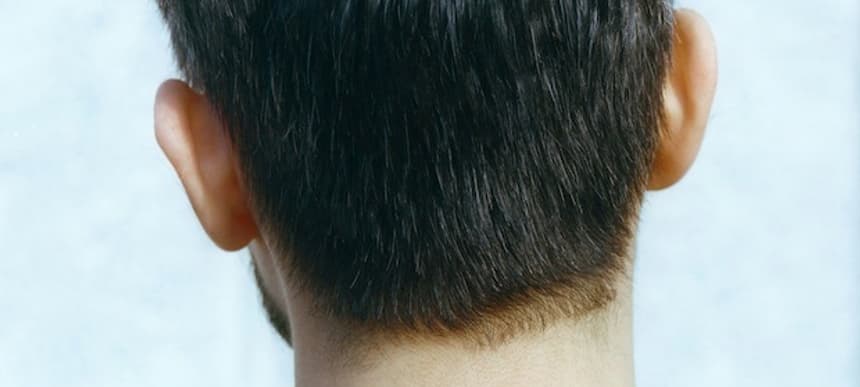 13.05.2014, Words by dummymag
Quick catch-up: Bayou
Remember Bayou? The singer/songwriter/producer who knocked us off our feet back in 2012 with his lush 'n' lovely bedroom pop jam Cherry Cola, who we then made a short film about?
Well, if you've been reading these pages over the past couple of weeks, you'd know that Bayou recently released his debut mixtape, 'Loopback', on Double Denim, the label that he co-runs. Collecting older songs like Varsity Jacket and Cherry Cola and placing them alongside newer numbers like the wobble-rap Airlock and the gorgeous Thugs, 'Loopback' marks the first time that Bayou has ever put his music together as an official package and presented himself as an artist to the world.
We caught up with Bayou to get the lowdown on the new mixtape and to see what he was planning for the future.
'Sup Bayou! How's tricks?
Bayou: "Hey Dummy! Tricks is good. I'm sitting here a few days before the mixtape comes out, feeling like I'm in a waiting room for something."
So, talk us through the mixtape. Why'd you decide to put out a collection of songs in this way?
Bayou: "A mixtape, or something closer to a bigger record, was always what I wanted to do first. As an artist, you get this idea that an album is this huge deal that you need equipment for, or a producer for, or whatever. And it needs to be perfect. When I got over all of that, I realised I could make it myself (and release it too), so that was kind of a eureka moment and freed my mind creatively too."
It sounds like you're trying out a lot more ideas in songwriting on some of the tracks on the mixtape, but it also sounds like you're having fun with producing and making music more than ever.
Bayou: "Once it was a mixtape in my mind, I just disregarded the 'rules'. I stopped thinking in verses or choruses, and so ended up with a song like Thugs, where even now I don't know what's a verse or a chorus in it. Drones, too, has all these weird little moments that don't repeat, and the song just flips halfway through.
"Rapping was also something really fun and exciting that I did on Loopback too. At first I emailed some rappers to get some guest verses, but nothing that came back was right, so I just did it myself."
When were the songs recorded? There's a big difference between, say, Airlock and Cherry Cola – at least to my ears.
Bayou: "Yeah, Cherry Cola was very formative and almost supernatural to me. I'm not sure where it came from. It's also too sweet, like the title (which is why it works). By the time I made Airlock, I realised there's more power in the sweet or easy moment happening just briefly, and next to some ugly, glossy stuff.
"Everything except for Cherry Cola and Varsity Jacket was written and recorded in studios between August 2013 and January this year (except Loopback Cotton, which I finished a couple of weeks ago)."
Speaking of Cherry Cola, you've included that on here – some 18 months on from it first going online.
Bayou: "I wanted to have those early singles on there too. It turns the record into a bit of a purge of material, I guess. Releasing those two tunes on here means they're done now and I don't have to think about them."
The Wikipedia article for the word "loopback" is quite dry. Why'd you call your mixtape that?
Bayou: "I came up with the title to the song Loopback Cotton before I wrote it, and then really latched onto the word 'Loopback'. It looks good written down, with so many round shapes in the letters. And then loopback cotton on expensive clothes has this hypnotising effect to it as a pattern, where everything is a circle and rejoins where it came from. I actually like that wiki though – even though it's very dry and very technical, it still ends up being the same as how I imagined or defined it."
What music have you been taking inspiration from recently?
Bayou: "I've really latched onto brave artists – Missy Elliot, Andre 3000, Nicki Minaj, A.G. Cook, SOPHIE, Kanye, early Neptunes, Arca. People that aren't afraid to find a line to nearly cross."
What's happening with future music from you?
Bayou: "First, I'm going to write with some other artists and work on some remixes. Then, I want to make a proper album. I have this email chain of song titles to myself and some things also written musically. It will definitely be a continuation of what I've started on 'Loopback' with tracks like Thugs and Airlock."
Oh, and lastly, the artwork on the mixtape and all its related tracks has been lovely. Please give a shoutout to the photographer so that all of our readers to get to know them!
Bayou: "Laura Coulson – check her Tumblr! – who is an old friend and ridiculously talented photographer. We had a fun time running around London taking photos for the mixtape. She also took some in Glasgow. The balloons on the Thugs cover came from a party shop – I watched two miserable guys inflating them at 9am on a Thursday morning while Pharrell's Happy blared out on the radio."
Double Denim released 'Loopback' on May 12th 2014 (download).