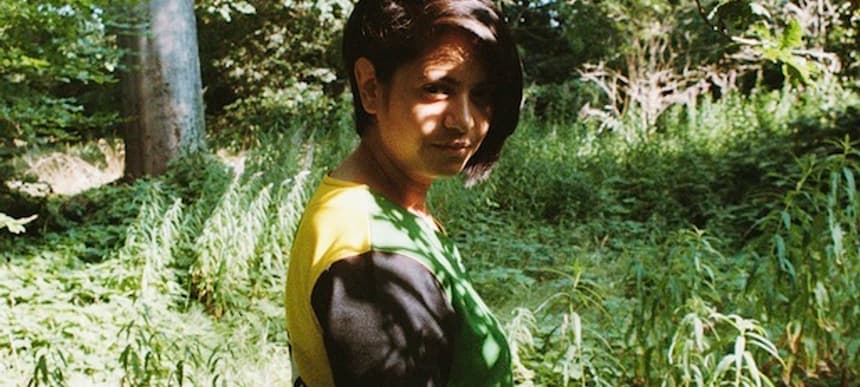 19.08.2014, Words by dummymag
Quick catch-up: Ikonika
Just over a year on from her second album 'Aerotropolis' and Ikonika is back with a new EP, 'Position', for regular home Hyperdub.
For the EP, Ikonika bade farewell to the world she built on 'Aerotropolis' and loosened some of the conceptual parameters that were in place while making that album in order to move towards something freer and more club-minded. This club focus reflects an exceptionally busy year for the producer, which has seen her touring internationally for Hyperdub's 10th birthday celebrations, as well as contributing a handful of tracks for the various compilations released in support of hitting this milestone.
We caught up with Ikonika over email to talk about the past 12 months and how her work ethic has changed since the release of 'Aerotropolis'.
It's not been too long since your album 'Aerotropolis' was released. Listening back to the album now, is there anything you'd change?
Ikonika: "No, there's nothing I'd want to change with it. Every record that I make is made in a specific time, with specific ideas, techniques, and so on. 'Aerotropolis' was an exercise – I wanted to prove to myself that I could make something a bit pop sounding, without the bullshit that would normally be associated with it.
"If pushed, maybe I could have presented it a bit better, because everyone seemed to focus on how polished it sounded. So now I'm trying to do the complete opposite with the new stuff, just to fuck everyone off!"
Is this new EP a case of putting out old tracks you had kicking about, or is it new material you've been making since finishing that album?
Ikonika: "They're all new tracks made in the last year. It was originally supposed to have a couple of off-cuts from 'Aerotropolis', but that didn't end up happening. Instead, one came out as a bonus track on the 'Hyperdub 10.1' compilation – Tug Zone, a sort of disjointed grime tune. It's better this way. It keeps things fresh."
The press material for the EP says you're in "straight up banger mode." Is that where your head's at?
Ikonika: "Yeah, I think it's about time, really. Sometimes I get too focused on song structure and expression that I forget how fun and easy it can be just to make a straight to the point club track. I also wanted to play more of my own stuff in my sets, more stuff that's true to my DJ sets, being influenced by my own DJing.
How is your workflow for making music at this point? Do you still feel like you're learning new things?
Ikonika: "My rig is continuously changing and evolving. It's changed a lot in the last three months. I ended up selling some stuff and buying new gear. So I've been trying to decide what's good for what. I generally like to finish a tune straight away these days. If something becomes a challenge, I just move on to the next one."
Outside of the EP, what sort of stuff – be it music or otherwise – has been informing what you've been producing recently?
Ikonika: "Not much, really. I'm fine just de-cluttering for the time being and it's been good. I think I tended to want to escape deep inside my own music before, and now things are much more physical."
You've been touring a lot this year. How has DJing been?
Ikonika: "Great. It's been good to be a part of the Hyperdub 10 celebrations. I also switched to CDJs by the end of last year, which was actually a big move for me. I just couldn't deal with all the turntable technicals anymore. It's a lot easier now but I'm happy I'm not staring at a laptop or doing some voodoo to the turntables, I really won't be missing that part."
What records have you been enjoying the most this year?
Ikonika: "I liked the last Steve Moore and copeland albums."
Hyperdub release the 'Position' EP on August 25th 2014 (pre-order).