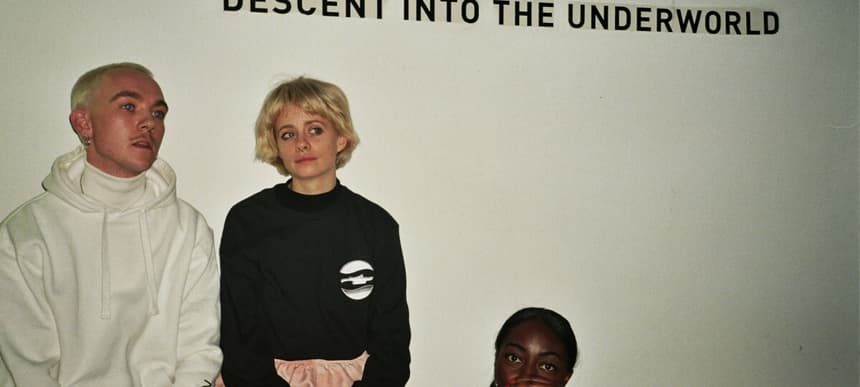 06.02.2018, Words by dummymag
Spotlight on Trax Couture's colossal 47 track mixtape and capsule collection
Independent record and clothing label Trax Couture ended last year in style, with their very own end of year list in the shape of a 47 track mixtape composed of 30 artists from six continents. The UK imprint brought together some of the most exciting and forward thinking producers from newcomers to heavy weights of the scene such as Traxman, Vjuan Allure, Jana Rush to name a few. Without being confined to the limits of physical formats, the mixtape guides you through an array of sounds associated with the ever-evolving label, showcasing the full extent of flavours that encompass Trax Couture's palette.
Alongside the carefully curated mixtape, the label have unveiled a promising capsule collection (images above) incorporating the graphics of the project as well as an early UK rave inspired design. Label boss Rushmore explains he wanted to depict a play on 'a graphic that enduces a long vacant spaced out stare which our devices and social media often do to us! (laughs)'. Check out the full mixtape below.
The Trax Couture capsule collection is available for purchase here.