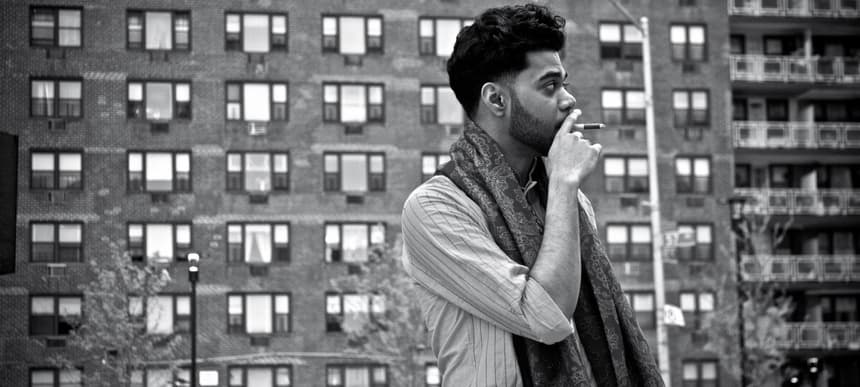 12.01.2017, Words by dummymag
The Anik Khan guide to Queens
After being born in Dhaka, Anik Khan moved to Astoria at the age of 4, spending his high school years in Virginia. Drawing inspiration from his heritage and the streets, Anik blends Bengali melodies with rap and bouncy basslines, sprinkled with dancehall tempos and South African house.
Anik's ability to transgress regional and cultural barriers through sounds and rhythms has materialized into ethnically ambiguous crowd-pullers. Something that I wish there was more of in 2016.
By surrounding himself with a truly international crew – the likes of Beyonce's collaborator Melo-X, Benin-born Rvdical The Kid, Soulection's Jarreau Vandal and J-Louis, and Maryland's Innanet James to name a few – and achieving consonance between the multitude of cultures, Anik has also been playing the role of cultural curator, and he has been doing it well.
From an Ebro co-sign and landing his first portraiture on Noisey, to dropping two fire singles, Anik has been building momentum over the past few months. Now, with his debut album on the way, he is ready to take it further, and we hope to see the release as a genre-defining piece if the cards are played right.
We caught up with Anik to hear about his creative journey and, while it might seem to be an almost impossible task, also get an intro to Queens' diverse roots and communities through 10 definitive tracks.
Interview by Undine Markus
What are some of the most exciting aspects of the local scene and how has it nurtured your career so far?
The most exciting part of the music in Queens is the fact that for every different neighbourhood you hear a different type of genre from a different country. You can be on one block and hear samba, and you can go four blocks to the left and hear Middle Eastern music, and you go six blocks to the right and hear Nas. The local artists to me are the local vendors who are singing on the top of the lungs when they're cooking for their customers. It's the salsa music I hear driving past Corona and the families dancing in the backyard or the old-school soul I'm hearing when I'm walking down Lefrak.
During the creative process, how conscious are you of the ways in which you blend Bengali melodies with the sounds of Queens and Virginia?
It bleeds in organically. I'm only conscious of it during the post-production. Emeril Lagasse's pasta doesn't taste the same as Mario Batali's pasta. I add a specific touch that makes that record mine.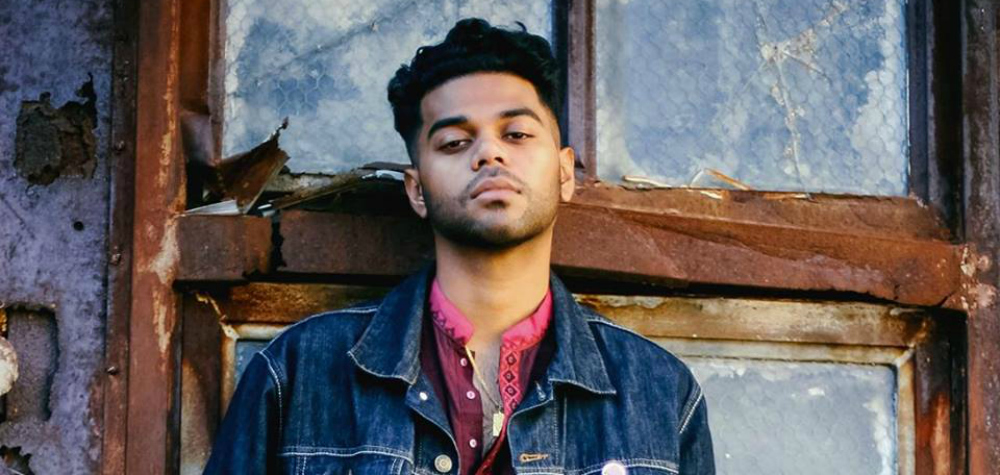 Tell us more about your collaboration with Jarreau Vandal and how it came about.
I really liked the original beat so I laid something down before I even met him. My friend Rvdical The Kid found me through Pigeons & Planes. I sent him "Too Late Now" and he sent it to Jarreau, who he knows personally. Jarreau really liked it and so he sent the stems and I added saxophone and some more elements. Since then, we've kept working. He has two records on the new project.
What was it like working with Innanet James on Quebec Place? Have you collaborated on any new material since?
It was fun. Inannet 's a super cool guy and it's easy for me to work with good people. Yeah, he's working on a record. Innanet whores me for hooks, so I gave him one, ha.
What can we expect from your upcoming album?
The soundtrack to Queens. You can expect a whole lot of risk taking, genre-blending, and fearless music.
Stream Khanfidence's 10-song soundtrack to Queens below: