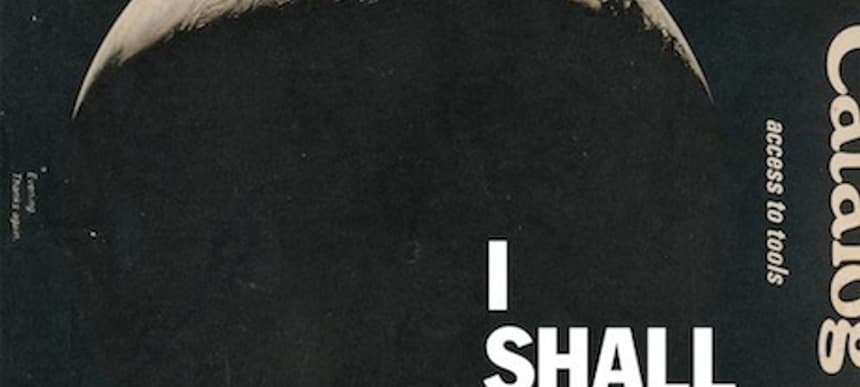 03.04.2014, Words by Steph Kretowicz
The Body - 'I Shall Die Here'
There's something incredibly therapeutic about noise music. Not only does its visceral nature produce an intense physical response, it also produces an emotional purge that other music doesn't ordinarily offer. The effect is probably similar to a sexual desire fulfilled in the face of its inhibition, the same accounting for violence (which really is the other side of the same coin). This perverse fixation on where pleasure/pain and attraction/repulsion converge is where sludge metal duo The Body sit most comfortably.
15 years going and three albums in, the Arkansas-born duo of Lee Burford and Chip King draw on an organic, existential urge that seems to have disappeared with the digital age, while obstinately, almost dogmatically holding on to a once relevant genre's essence. Song titles like Hail To Thee, Everlasting Pain and To Carry The Seeds Of Death Within Me could come across as rather trite – that's if 'I Shall Die Here' didn't deliver so superbly. Joining other contemporary exceptions like Prurient and Pharmakon, as well as Bobby Krlic (aka The Haxan Cloak, who produces on the album), vocal histrionics and thumping, lumbering rhythm and bass merge into a single seething mass of anxiety.
The booming Alone All The Way samples the bleak forecast of a man on the road to assisted suicide: "If I go through with it, I die, as I must at some point. If I don't go through with it, my choice is essentially to suffer and to inflict suffering on my family, and then die." It's filtered and deformed into a sonic manifestation of limitless pain, before the track rises up with a drumming build-up and palpitating, distorted bassline, where it finally – almost anti-climactically – diffuses into space and dissolves into nothing.
Darkness Surrounds opens with Russian modernist poet Anna Akhmatova's bleak The Last Toast – "To the fact that the world is cruel and depraved. To that fact that God did not save" – read by a woman, slowed down just a fraction, and hollowed out by echo. A dull, throbbing bass rolls forward while being tormented by distinctly Krlic-like violin-insertions. All the while, the incessant drive of Our Souls Were Clean evokes technological alienation as a blaring horn hurtles down an endless highway towards its imperceptible, but no doubt catastrophic conclusion.
7/10
RVNG Intl released 'I Shall Die Here' on the 31st March 2014.