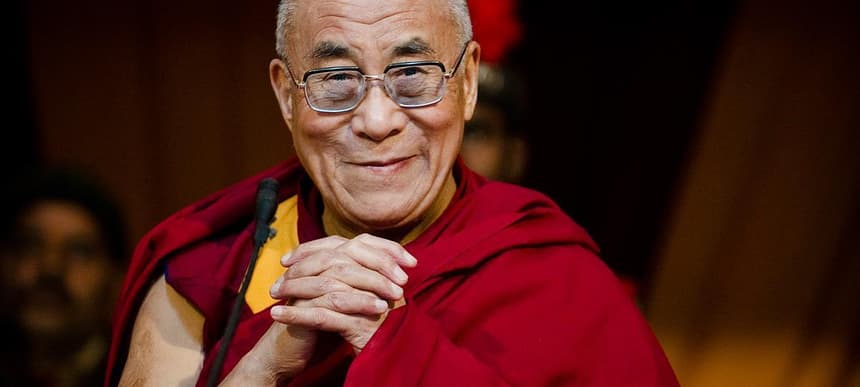 05.01.2015, Words by dummymag
The Dalai Lama is set for Glastonbury
The Dalai Lama might be giving a talk at Glastonbury Festival this year, if a post from his official website is to be believed.
In a since-deleted update to his schedule, noted by the Central Somerset Gazette and screen-captured by the Huffington Post, it was revealed that "His Holiness will give a talk at the Glastonbury Festival in the morning" on the festival's Sunday (June 28th).
Although a reason for deletion is not given, it's likely to do with the timing of festival announcements – the full festival lineup is being revealed in April, so he may have gotten ahead of himself. He'll be giving a talk at Kempton Racecourse the next day, so will be in England at the time of the festival.
So far, the only other name announced for the festival is Lionel Richie.
The Dalai Lama is the head monk of Tibetan Buddhism, a role meaning that he would have been responsible for Tibet's governance, until fleeing the region in 1959 following China's invasion. To learn more about the Dalai Lama and the plight of Tibet, head here.
[via Central Somerset Gazette]