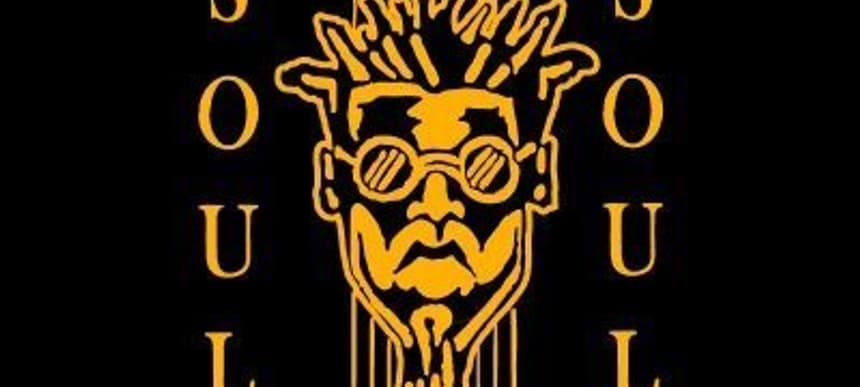 25.08.2015, Words by Natalie /
The Dummy guide to Soul II Soul
The cultural and musical institution that is Soul II Soul will be spreading their infectiously happy vibes on the Dummy stage at this year's The Garden Party festival. Before they mesmerize our crowd with their feelgood '80s dancefloor classics, we run through some of the groups defining moments (including a very healthy awards cabinet).
Who: Jazzie B, Caron Wheeler and MC Chickaboo are part of the current line-up but the entire collective is made up of around 15 individuals.
Where are they from: London via Finsbury Park.
What they get up to: Pioneers of the UK funk and soul scene, sound system, collective, lifestyle, party starters…in the words of Jazzie B, their respected leader and original Funky Dred: "We're not a band, we're a concept."
Their philosophy: A happy face, a thumpin' bass, for a lovin' race.
A bit more background: Emerging out of the North London sound systems of the late '70s, before dabbling in some musical experimentation in the early' '80s, the infectious Soul II Soul melodies are now recognised and revered worldwide.
The Soul II Soul ideology echoes the societal changes that occurred across the latter half of 20th century Britain. Influenced by a mix of British, Caribbean, African and African American cultures, the nation's youth scene was developing and music was at the heart of it. A plethora of kids from a variety of races were raving together, paving the way for an explosion in the illicit underground warehouse party scene, which acted as a breeding ground for a new wave in multiculturalism. Jazzie B has reflected on the sentiments of the clubbing scene at the time. "You had people from all walks of life…a very eclectic crowd. It was like Benetton down there!"
The Soul II Soul lifestyle was therefore a natural response to the creativity of these times, it was a movement that focused on good vibes, unity and ingenuity and as such it became firmly embedded within the fabric of British youth culture. The aesthetics of the Soul II Soul collective meant that the group became more than a sound system and collective, they were and still are as much a part of the cultural, fashion and art rhetoric as they are a musical institution. Across the '80s street culture was being championed and appropriated by youths from a variety of backgrounds and Soul II Soul were at the heart of the evolution. Jazzie and his gang have stayed true to these sentiments of unification and the ethos behind the Soul II Soul vision has remained relevant to this day, transcending cultural barriers and changing attitudes.
In 1989 Soul II Soul became household names with the release of chart rising tracks such as Keep On Movin' and Back To Life, becoming the soundtrack of 1990's Britain. 10 million album sales, two Grammy's, one Ivor Novello and one OBE later and Soul II Soul have become an institution, an integral part of British and black music heritage.
What you might not know: A comic book called 'The Adventures of the Funki Dreds' was created with artist Derek Yates, which depicted Jazzie and his crew conquering the planet Arg. There's also a yearly 'Soul II Soul' day in America, so profuse is the nation's love for them.
What to expect from their performance: Soul II Soul have become as legendary for their live experience as they have for their sound. Those of you lucky enough to bear witness to their show at The Garden Party will experience an almost celestial sense of euphoria when their soulful vocals and warm melodies wash over you. Expect lots of blissed out faces, impressive dance routines and arms to the sky worship…and that's just the crowd.