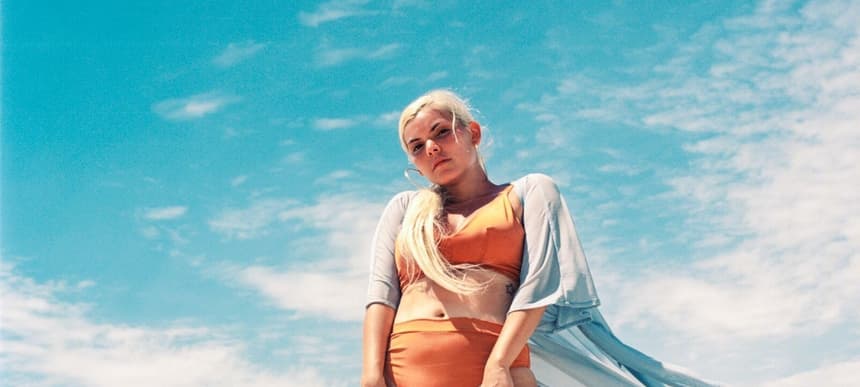 01.03.2021, Words by Felicity Martin
As well as funk carioca and samba, the North Eastern pop scene in Brazil is boiling too
A new influx of acts from Brazil's poorest region are breaking new ground in the mainstream pop scene
To say Brazilian music is unknown to the rest of the world is, of course, untrue. If samba and bossa nova had been Brazil's main musical exports for nearly a century, more Brazilian genres have taken the spotlight in the past years as well, from sertanejo hits like Michel Teló's 'Ai Se Eu Te Pego' and Gusttavo Lima's 'Balada Boa' going viral in the late 2000s, to funk carioca or paulista MCs like Mc Zaac and Mc Fioti collaborating with names like Tove Lo, J Balvin, and Future. Even for genres that weren't born in Brazil, the country has been part of their discussions – take Sepultura, one of the biggest heavy metal bands of the world, or Anitta, who became a reggaeton powerhouse, while still representing funk carioca.
While all these names and genres show how musically diverse Brazil is, they're not showing even half of the picture. Up in Brazil's East Coast, you'll find a rich profusion of genres such as forró, baião, axé, frevo, and more recently, brega funk, pisadinha, and quebradeira. These cultural scenes thrive with no support or need for validation from Brazil's South East, where the main players of the music and entertainment industry are located, and where funk carioca, bossa nova, and samba were born.
There's now an influx of North Eastern acts making their way into the mainstream, fusing local genres through a pop lens. One of the biggest name in the game right now is Duda Beat, from Recife, Pernambuco, whose stage name is a contraction of her birth name with a reference to Recife's "mangue beat" musical movement that took place in the 1990s. The singer gained recognition in 2018 with the single 'Bixinho', and since then, has played national festivals and collaborated with big mainstream pop names such as Tiago Iorc, Nando Reis, and Anavitória. 'Bixinho' would later get a remix featuring duo Lux and Tróia, making the Pernambuco brega influences even more distinguishable.
With music that is not as much reminiscent of North East typical genres as Duda Beat, but captivating audiences just as much, Agnes is another name that is putting the Brazilian region in the spotlight. Agnes was only 16 years-old when she started getting attention online uploading covers of her favourite songs on Instagram, in 2019. Her music tends toward the R&B and trap music styling of the likes of SZA, but it's impossible for any Brazilian to not acknowledge her roots once you hear the accent in her smooth singing.
Born in the State of Paraíba, Agnes grew up in Bahia, home of Brazil's biggest regional celebration: Salvador's Carnival. Also from Bahia comes ÀTTØØXXÁ, a band that blends electronic dance music with quebradeira (also known as swingueira or pagode baiano, a genre that sounds like an interpolation of Bahia's axé with Rio de Janeiro's samba). ÀTTØØXXÁ produced Anitta and Cardi B's 'Me Gusta' and recently announced a collaboration with Major Lazer and Ludmilla.
The aesthetic innovations of these artists manifest not only in music, but also in their fashion and visuals. Bands like Luisa e os Alquimistas, for example, mix brega, forró, pop, reggae, and R&B, while singing in Portuguese, English, and French, and their videos take you into a psychedelic trip to the beaches from Rio Grande do Norte. Meanwhile, their fellow "potiguar" (Rio Grande do Norte native) and frequent collaborator Potyguara Bardo can charm you with her chic elf style of hair and makeup just as much as with her deep, powerful voice.
Experimentation and creativity are in their DNA – Bardo describes herself as "creation in the form of creature" on her Twitter profile, while the band name Luisa e os Alquimistas means "Luisa and the Alchemists", an obvious allusion to their laboratory approach to songwriting and music production.
And just like them, tons of other artists from all parts of Brazil are challenging conceptions of regionalism in music, elevating the cultural diversity of their local background while at the same time not letting it limit their art. While some of these North East names remain strangers to the country's general public or the rest of the world, it may be just a matter of time until their music reaches an audience as big as their repertoire of works and influences.