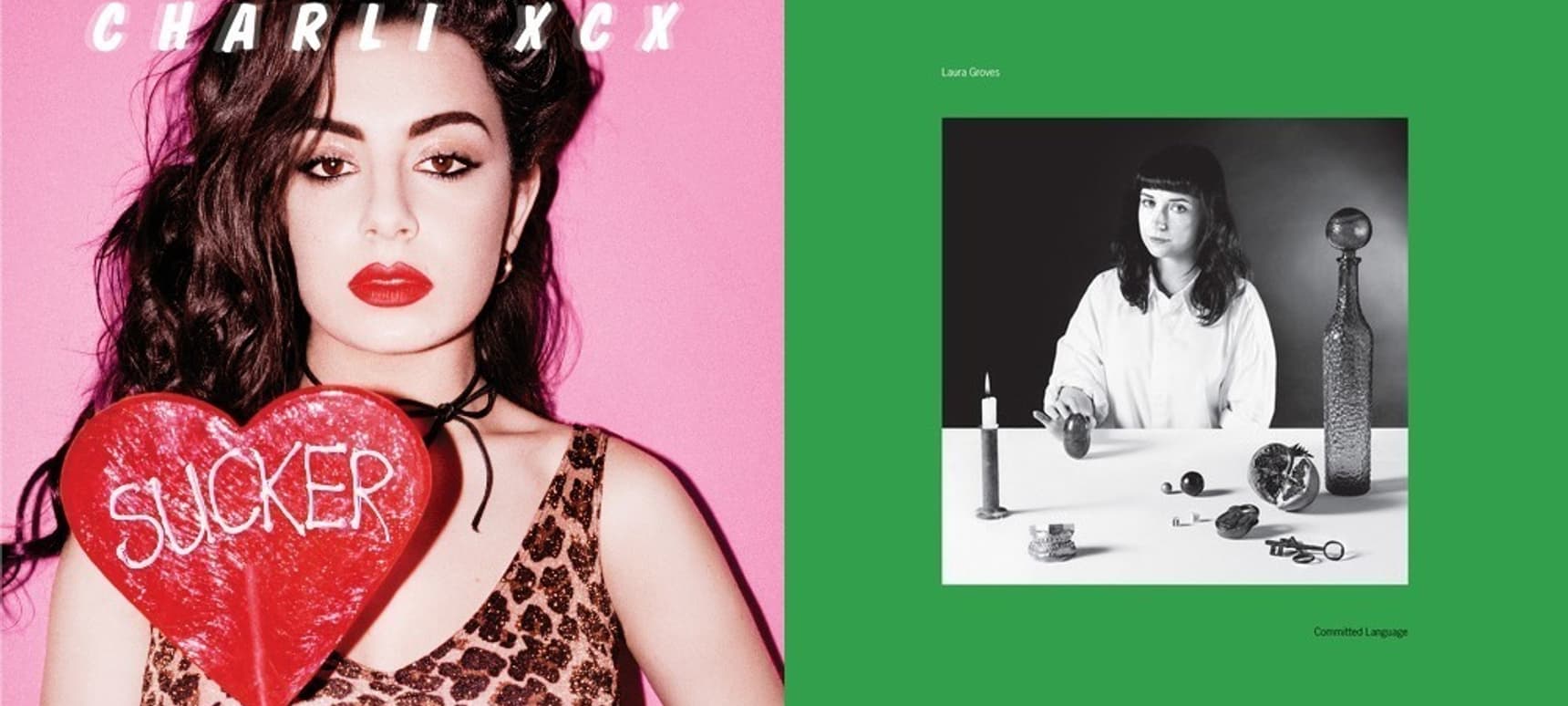 19.02.2015, Words by Sean Murray
This week's albums: February 16th 2015
Our album reviews column gives you a succinct analysis of the week's releases. This week: Anthony Naples, Charli XCX, Tropics and more are on the chopping block.
Album of the Week: Wax Stag 'II'
"…the simple joy and delight that Lee clearly takes in making music is what makes 'II' so emotionally gratifying. It's an unfussy record, but it's not a conservative one. Instead, it's testament to the fact that virtuosity and musicality can be just as challenging as the most abrasive or sonically extreme electronic music…" Read the full review here.
Anthony Naples 'Body Pill'
Having released a series of singles and EPs on some well-respected labels – the likes of Mister Saturday Night, The Trilogy Tapes, and Rubadub – it's fair to say that there's quite a lot of hype gathered around Anthony Naples. Judging by the length of his debut album, however, it doesn't seem like he's been sucked in by any of it. Clocking in at just under 30 minutes, the record doesn't presume to hold your attention for any extended period of time.
Ris, the opener, sets the tone for the rest of the record; it's a slow-building, bittersweet instrumental that fizzles out as soon as it's really begun. And the tracks which are propped up by the thump of a kick drum – Abrazo and Refugio – still feel as if they sit outside the environ of the club. Because of their deliberately short running times, first of all, and because of the way they drift in and out of the subdued atmosphere which pervades the entries either side of them.
The hazy and languorous Changes is the smoothest cut on the record: it leans on the kind of dreamy synths which make it seem a shame that more time isn't allowed to luxuriate amongst them. The most interesting moments, however, are to be found in its contrasts. When the jarring grind of Used To Be's electro bassline is counterposed with the twinge of melancholy synths, there's a strange kind of catharsis to be had in this drained, emotionally resonant dance music. Jake Hulyer
7/10
Text Records released 'Body Pill' on February 17th 2015 (buy).
Charli XCX 'Sucker'
I first heard about Charli XCX in my early years reading music blog and websites. She had songs called Art Bitch and Emelline that had a relaxed Lily Allen quality to them. The thing that has always set Charli apart are her vocals. She sings with such unfettered naturalism and intuition, throwing her voice here and there with pageantry gusto, letting it hit walls then slowly sink and drip down. In that way, she calls to mind Cyndi Lauper.
Her new album, 'Sucker', lacks the immediately stunning emotionality and thoughtfulness of her debut, 2013's 'True Romance'. There are still palpable connections between the two albums though – the kinetic vivaciousness of tracks like What I Like and Take My Hand are basically the pinkprint for 'Sucker'. The marriage of emotional lyrics and emotive vocals that made 'True Romance' really stick, is almost non-existent on 'Sucker'. (Charli still has it in her though: see her recent track with Duran Duran's Simon Le Bon, the at once light-as-hair yet also weighed-down Kingdom for the latest Hunger Games soundtrack).
With all that being said, 'Sucker' just makes the listener feel damn good. The drums on Break The Rules are like a kick in the teeth, Gold Coins revs up gloriously, Body of My Own skitters around, Die Tonight is actually very rousing, and Hanging Around has a hefty chug to it. But the albums two best tracks are Doing It and Need Ur Luv. The trotting Need Your Luv with its caterwauling drums is wonderfully clumsy, stumbling on itself. And the sunny Doing It is just plain and simple, a great pop single that deserves to be a hit. And when all is said and done, her vocals make the whole album totally convincing. Parker Bruce
7/10
Asylum Records released 'Sucker' on February 16th 2015 (buy).
Laura Groves 'Committed Language' EP
Clever arrangements and an inviting voice: that's all Laura Groves needs to bring you into her world. On her second EP, 'Committed Language', Groves continues where debut 'Thinking About Thinking' left off, playing a tour guide to present her own unique realm and vision.
When you gonna tell me your story?, she asks on Dream Story, one of the two dream-like arrangements coupled with the title track. Both tracks are very charming, with a groove running between them to create a linearity between the two sides of the record. 'Committed Language' sounds like a traditional EP that you would flip over on a turntable.
The blur between dreams and reality is the main theme on 'Committed Language', exemplified by the conflict between the first two tracks and the final two tracks. Mystique and Friday mark a shift in sonic tone, both rooted in the murky subconscious of Groves' imagination. It's difficult to pin down which tracks relate to physical and mental state on 'Committed Language': only Groves knows the answers to her creation, but for what it's worth, it's an enjoyable little odyssey worth venturing on. Sean Stanley
7/10
DEEK Recordings released the 'Committed Language' EP on February 16th 2015 (buy).
Tropics 'Rapture'
'Rapture' opens with Blame, the most direct song that Tropics has written. Kicking off with a vocal – Did I just let you go? / It felt so wrong / I must have just hesitated / Because now you're gone – you're into the meat of the song within seconds. It's a far cry from the Tropics of 2012's 'Parodia Flare'. That album was full of slow-burners that unfolded gradually over their running time, with Tropics mastermind Chris Ward's vocals muddied among layers of synth textures and warm haze.
Most of 'Rapture' continues in the same vein as Blame. It's a more immediate album, the vocals naked, the songwriting and arrangements more considered. The title track captures this newfound confidence best: you get a killer hook, some incredible piano soloing, and a constant forward momentum.
Yet Ward is still a producer first and foremost, and on 'Rapture' he builds a lush sonic world for his music to occupy. The interludes and shorter songs – Torrents of Spring, Gloria, Perfume Kinship – hark back to his older, sketchier, more sample-based material, but introduce enough new ideas and instrumentation to keep it closer in spirit to the rest of the album.
My major gripe with 'Rapture' is that the lyrics feel narrow-minded. Ward explores his role in the breakdown of a relationship across the album, but his words are vague and, in being so self-critical, are also self-centred. It makes it hard to becoming particularly invested in what he's saying, which is a shame given how vivid the rest of his music can be. Selim Bulut
7/10
Innovative Leisure released 'Rapture' on February 16th 2015 (buy).