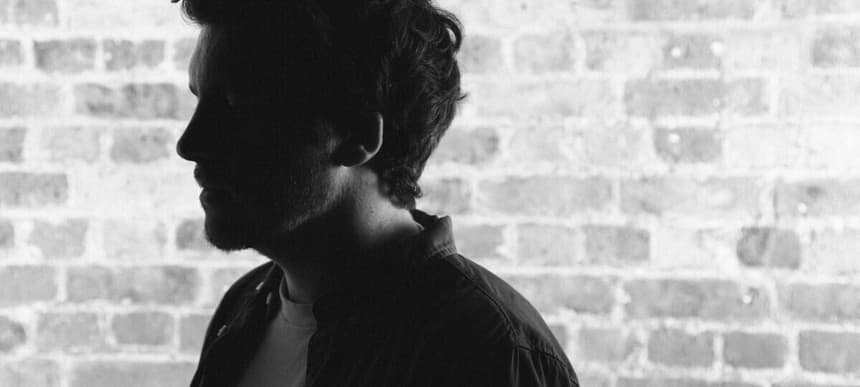 04.11.2014, Words by dummymag
Track by Track: 'Fabriclive 78: Illum Sphere'
Illum Sphere started the year by showcasing his talents as a producer, with his debut solo album 'Ghosts Of Then And Now' coming out through Ninja Tune back in February. His next big venture, however, is a mix for the long-running Fabriclive series, something that should excite anybody who's aware of Illum's reputation as a DJ. As a resident at Manchester's Hoya:Hoya party (alongside Jon K, Eclair Fifi, Krystal Klear, and Johnny Dub), Illum Sphere is known for his flexible mixing style and his sprawling, esoteric record collection, covering rap, dub, new wave, minimal synth, techno, acid, and all sorts of other strange and interesting club tracks in between.
With Hoya hosting a quarterly residency at Fabric, it was a no-brainer for the club to ask him to make this mix. Before the mix's release, and before its launch party at the club this Friday (November 7th), Illum runs through his selections for the mix and the thinking behind including them. Expect to be introduced to a range of sounds and styles – the mix covers everything from early '80s Neue Deutsche Welle to brand spanking new tracks by Illum Sphere himself.
01. E.M.A.K. Sein Und Schein
Illum Sphere: "E.M.A.K., or Elektronische Musik aus Köln, were a German minimal electronic collective based in Cologne in the '80s. I nearly chose another E.M.A.K. tune actually – Filmmusik – but felt that Sein Und Schein set the tone perfectly. I've used it a lot of times as the first tune in a set as, to me, it's a good one to just reset without being too difficult."
02. Soul Syndicate Now You're Gone (Version)
Illum Sphere: "This is the version to the Leroy Sibbles vocal version. I went with the version as the dubbed out vocals and the disco bells are less overkill than in the vocal. I always tend to lean more towards versions of tracks too; the way those engineers used tape delay almost as an instrument is something that I really love."
03. Tapes Dungeness
Illum Sphere: "Tapes is great. I find his stuff has a really great balance of being saturated, yet still very heavy. What I really love is that even at its most sparse moments, his music still has loads of character. Dungeness was a great link between the older, soulful Soul Syndicate, and into the more aggressive Powell."
04. Powell Fizz
Illum Sphere: "I'm a big fan of Powell and the Diagonal label. I chose Fizz as it I'd always hoped it'd end up where it does on the mix – something a little more frantic after the gradual start to the mix. Something really heavy, yet super odd, a characteristic of all his music, really… I'm really glad this one made it on."
05. Carl Meeks Danger (Version)
Illum Sphere: "The version of Carl Meeks, by the legendary duo Steely & Clevie. I don't even know what to say about these two – maybe just take a look at their combined discography to get a scope of just how important they were, and are. Unfortunately, Steely Johnson passed away a few years ago, when they were still active as a duo."
06. E.M.A.K. Sein Und Schein
07. Musumeci Harry Batasuna
Illum Sphere: "An interlude featuring a delayed-out snippet of the E.M.A.K. opener again, just to end the first part of the mix and step into Musumeci. Harry Batasuna is the first Musumeci track that I heard, and I know nothing about he/she/them at all. I actually thought it was by Harry Batasuna when I first heard it, so I searched for more info about 'Harry' and all it came up with was stuff about Herri Batasuna, a dissolved Basque Nationalist party. Anyway, Mannequin is such a great label, so I'm really glad I got to include something from their amazing catalogue."
08. Streetwalker Ooze
Illum Sphere: "Streetwalker is the collaboration project of Beau Wanzer and Elon Katz, both heavyweights. Elon is part of White Car, and Beau is part of Thee Mutant Beat Dance with Traxx, as well as a few other projects and his solo stuff. This 12" is on Diagonal – Powell and Jaime Williams' label – and features a very heavy Silent Servant remix on the flip. The original is so good though, so I went with this. Also, check their album 'Future Fusion' on Cititrax, one of my favourite albums of the last few years."
09. Grauzone Film 2
Illum Sphere: "Film 2 by the legendary German band, Grauzone – but played at 33rpm. It's a big favourite of mine and Jon K's and if I remember rightly, I think Cherrystones put us on to the 12" a few years back. It's become a real staple of our sets, especially when we DJ together, and sounds way more sinister and menacing than at its original speed."
10. Das Ding H.S.T.A.
Illum Sphere: "H.S.T.A. is one of my favourite things ever to come out on Minimal Wave. Das Ding's music is so good, and Minimal Wave is one of my favourite labels. One of the cool things about doing this mix was that it put me in touch with some people, like Danny [Boston, aka Das Ding], that I'd never been in contact with before."
11. NGLY Speechless Tape
Illum Sphere: "The rise of L.I.E.S. has been incredible over the last couple of years. I definitely wanted to put something from the label on here. Speechless Tape is such a killer and a stand out for me, from the white label LIES019.5. He also did a 12" on Russian Torrent Versions, which is also amazing."
12. Osborne Bout Ready To Jak (TNT's Acid Mix)
Illum Sphere: "TNT are Todd Osborn and Tadd Mullinix, two dons of electronic music who also collaborated as Soundmurderer & SK-1. This is a remix of Todd's solo joint Bout Ready To Jak, from 2004. There's also an amazing Shake remix of this, which I think Ben UFO put on his Fabriclive mix. This is the first of four Tadd Mullinix productions or co-productions on the mix…"
13. Charles Manier Who Raised These People?
Illum Sphere: "..the second being Who Raised These People?, released under his Charles Manier alias. Manier was the lesser known Mullinix project for many years, despite the first thing popping up in 2002, but it seems to be on many more radars now, which is great. The Charles Manier album is another of my favourite albums from the last few years. It came out on the amazing Nation label, run by Traxx out of Chicago, and home to the likes of himself, JTC, Beau Wanzer, D'Marc Cantu, and more – plus projects and collaborations between them all."
14. Legowelt On The Tiger Train
Illum Sphere: "From 'The Paranormal Soul', On The Tiger Train is probably one of the most Legowelt-y Legowelt tunes. It's amazing. I thought about picking another, but I'd always had it in mind to run this out of the Manier and into the Kassem Mosse. The combination of tough drums and more prettier melodies made it the perfect one for that."
15. Kassem Mosse Workshop 19 (Untitled B3)
Illum Sphere: "Without doubt my favourite from his 'Workshop 19' album, it's hard to think of things to say about Untitled B3 other than, 'It's just incredible.' It has such a sense of rigidity, yet the delayed synth gives it the feel almost of a live jam. It can feel threatening, or almost soft, depending on where and when it's played – club or otherwise. Such an amazing piece of music."
16. Demdike Stare Repository Of Light
Illum Sphere: "One of my favourite things from Demdike Stare, and something that was always going to come after Kassem Mosse on the tracklisting. I spoke to Sean Canty from Demdike Stare, who's a good friend, and told him that I was going try and put something on the mix. He assumed I meant one of the recent Test Pressing releases, that are way more club orientated than the earlier Demdike stuff. From the very first ideas about the mix, I wanted there to be a few minutes around half way through where the energy dropped a little without losing momentum, and that's what I think the combination of Untitled B3 and Repository Of Light do, hopefully, before then leading in to Oochie Coo…"
17. James T. Cotton Oochie Coo
Illum Sphere: "…with drums that are almost like a slap in the face after the relative calm of the few minutes before. Another Tadd Mullinix production, under his James T. Cotton (now JTC) alias, from 2006. I'd actually bought this record for My Zel, on the other side, which I hammered for years. I accidentally cued the other side at a gig ages ago and played Oochie Coo and was quite annoyed at myself for not discovering it earlier. The vocal, synth line, and drum combo is just one of the heaviest. To me, the guy is a total genius."
18. e-Dancer Pump The Move (Kenny Larkin remix)
Illum Sphere: "A classic Kenny Larkin remix from Kevin Saunderson's e-Dancer project. I think I've played this every time we've played Room 2 in Fabric, so it had to go on."
19. 2AM/FM Desolate Cities
Illum Sphere: "I think that this has been played most times that we've done Hoya at fabric. If not by me, then definitely by someone else in the crew. 2AM/FM is a collaboration between Tadd Mullinix and D'Marc Cantu, and Desolate Cities I'd say is a bit of a Hoya anthem. I love how relentless it is – the synth line doesn't deviate, yet it never ever gets tiresome. That, combined with D'Marc's menacing vocal, makes it hard not to work in any club, let alone Fabric."
20. Propaganda Thought Part 1
Illum Sphere: "Propaganda were a group that my stepdad used to listen to a lot when I was younger. I remember going back to some of their stuff a few years ago and started playing out Thought a lot. I remember going through ideas for the mix, and I think something reminded me of an element in the 2AM/FM tune, but the drum patterns worked so well into Gershwin that it just had to go where it did."
21. Actress Gershwin
Illum Sphere: "The initial shortlist had six Actress tracks in, I think. I decided on Gershwin based on the reasons above, but also because it's one I don't seem to hear getting played an awful lot – as well as it being one of my favourite Actress tunes. Not a lot that needs to be said about Actress – such an amazing artist."
22. Illum Sphere Bullet
Illum Sphere: "Modeselektor asked me to send them something for their last comp, and at the time I wasn't making much. I then made a few things in quick succession, which were the Version 2 of Love Theme, Spectre Vex, and this track Bullet, all more focussed around drum machines and synths compared to the album stuff. I'd actually planned on putting Bullet out under another name, but it seemed to work okay as an Illum Sphere thing in the end."
23. Vazz Cast Reflections
Illum Sphere: "Vazz were a duo from Glasgow who released a few things in the early '80s. Hugh Small did all the music, and Anna Howson did the vocals. I don't think Cast Reflections had come out until Forced Nostalgia released it a couple of years ago. Jon K put it on his amazing FACT mix from last year, and it's become a frequent play at Hoya shows or whenever we play. Like with Das Ding, being in contact with Hugh from Vazz as a result of doing this mix has been great. He makes music solo as Reluctant Participant, and I think he is releasing some soon."
24. Nine Circles What's There Left
Illum Sphere: "Nine Circles are Dutch electronic duo who were first releasing stuff back in the early '80s, and they still are now. I'd planned to either open or close the mix with What's There Left, but as things started to shape up through what was clearing for use, it looked like it made more sense to close it. It kind of feels like the mix returns roughly to its original starting point, with E.M.A.K opening and Nine Circles closing. To me it does, anyway."
Fabric release 'Fabriclive 78: Illum Sphere' on November 17th 2014 (pre-order). A launch party featuring Illum Sphere, Krystal Klear, Eclair Fifi, Jonny Dub, Jon K, and Chunky takes place at Fabric, London on Friday November 7th 2014 (more information and tickets).