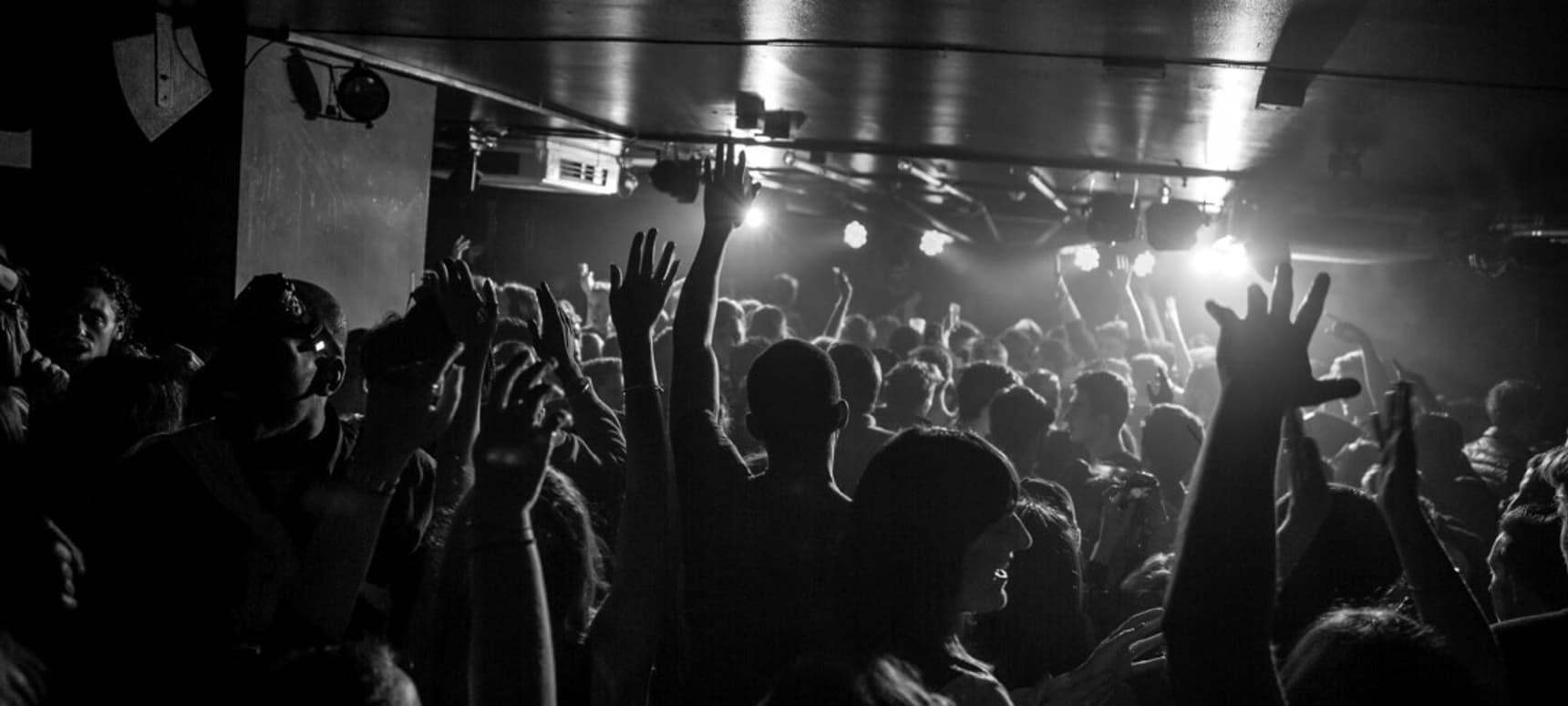 25.08.2020, Words by Billy Ward
UK Focus: Beneath the surface of Brighton's bustling underground rap scene
We get the lowdown on rap music coming from the South-East coast...
The pebbled beaches of Brighton have come to embody the beating epicentre of the city's carefree spirit. Labelled by some as London-On-Sea, the Sussex shoreline's affinity with its metropolitan counterpart exceeds its geographical similarities, hosting a thriving crop of musical talent that is increasingly gaining recognition far beyond its BN postcode.
The local underground rap scene is one that has been making significant moves in recent times. Elevated by a live events culture that was growing exponentially before lockdown and a tight-knit community ethos that make do with a dwindling pool of resources compared to larger cities, Brighton's creatives give us the ins and outs of rap music on the South-East coast.
Originally born in London before relocating with his family to Brazil until the age of eight, Brighton's dereck d.a.c. has remained a local of the town ever since his primary school years. Growing up with a fever for alternative hip-hop, the 23-year-old has carved out a unique sound, blending the flair of Brazilian Bossa Nova with a soulful and jazzy twist.
"I love listening to alternate shit like MIKE and Earl Sweatshirt," states dereck. "I like hip-hop lyrics that are kind of introspective so it's like you're always thinking. I write bare introspective, mad about what I'm thinking, what I'm seeing, what I've gone through."
In May, d.a.c. released four-track EP 'blue.', a polished collection of songs stylishly punctuated by the rapper's smooth yet assertive lyrical flow. After earning airtime on BBC Introducing South with his well-received tune 'Funky', the Brighton artist is beginning to see the rewards for his refreshingly DIY attitude that radiates throughout all his musical endeavours.
"The industry right now is trying to make artists seem independent when they've got backing – like oh he's independent but he's got 30 people working on set for a music video, you're independent but you've got backing – and it seems so impossible to get these things," he explains. "I don't have a manager, I don't have anyone, it's just me and my friends. To get that [radio slot] I really think it was for the people."
Having grown up in Brighton from a young age, dereck has witnessed a constantly-changing mix of people in the area who contribute to the city before packing their bags and moving on. "The best thing has always been it's one of those cities where people come and they don't really stay for that long, like 2/3 years," claims dereck: "It's a town you pass through so you always meet new people and I feel like it's an open-minded city, no one's trying to be too cool, it's very relaxed"
Unable to match the level of resources and opportunities provided by larger cities, artists operating out of Brighton hold the close-knit community ethos that runs through the local scene in high regard: "Theres no toxic competition, it feels like when someone does well it it's like, you've done it for us."
However, the town's small size and lack of big labels can hinder rappers as well as help them: "I would say it helps that it's less saturated… It definitely helps but at the same time there's a lot less opportunity," d.a.c. states. "I think it's like a double edged sword. I don't think it's easier, like you still need to be good, you still need to put in that work, people misconstrue the fact that just because there's less people doesn't mean I haven't rapped for years trying to get it right and be creative," he continues: "But I think if anything it's a bit more difficult because there's less opportunity. Maybe I'm just unlucky but I think you really need to be out there."
Representing a strong core of students who take up residence on the Sussex coastline, South-East London rapper Renelle 893 says he has benefitted from the smaller and less-saturated scene: "I think Brighton in some ways can give an advantage because personally where I was rapping in London before, obviously you have your fans and stuff but you won't come in with any kind of accolades just being a guy in London who's got a few fans."
"Coming to Brighton and making a small name for myself, getting known in a different place and then coming back with a reputation, I feel like that's an advantage in some ways," he adds.
Having caused more than a little buzz on Soundcloud during its boom a few years back, Renelle's hard-hitting and lyrically striking fuse of grime, hip-hop and trap has amalgamated for his recently released debut EP 'Everything Is Temporary'. Since starting university, the Londoner made the transition from casually rapping with his friends to involving himself with bigger names, earning his stripes by matching the levels of more established lyricists.
After moving into the scene as a relative outsider, Renelle thinks that the welcoming attitude felt throughout the city sets it apart from it's metropolitan neighbour: "I feel if you're in London people are less willing to let you in and you have to prove yourself more, while at the same time in Brighton people focus more on the originality and the pure lyricism, that's what I think anyway init. Brighton is definitely a lot more welcoming and friendly."
On par with Liverpool for having the highest density of pubs per square mile in the UK, Brighton isn't lacking in quirky music venues. Nestled beneath the graffiti-stained brick arches of the local train station, Green Door Store is a staple location in the city. "For the sort of space and energy and speaker systems, Green Door Store bangs. All my favourite shows have been done at Green Door Store," says Renelle: "I obviously don't have some fat fanbase so if I can get a smaller venue and pack that out, it's a much more intimate performance. I'll always try and hop in the crowd and get the crowd involved."
However, despite the wide choice of venues littered on every street corner, rap shows prove increasingly difficult to book compared to other genres. Speaking about the stigma of hip-hop gigs in Brighton, Tobias Elliott, head of event and artist management platform Good Boyz, says "it's real tricky to book venues for hip-hop because there's quite big fear of the venues getting ruined by people rapping, there's just quite a negative connotation of people that go to these shows."
"Obviously there's bare clubs and venues in Brighton but very very few of them will actually let hip-hop shows happen, so I feel like it's always the same few venues, but that helps to create the community feel as well," he adds.
Since its inception a year ago, Good Boyz has been part of a live events revolution for rap music in the city. Working closely alongside the Brighton-based Off Licence Magazine, whose popular shows within the area have bridged the gap between local artists and the hottest talent coming out of London, the seaside destination's reputation for great music is snowballing with every event.
"The Offie Mag boys, they're giving Brighton a bit of exposure… they're getting people like Lord Apex, Bone Slim, no one else is really booking those sorts of artists," Tobias says.
With a growing recognition for the local talent in the area, the Good Boyz chief draws attention to who he thinks are up there with the best in Brighton right now: "Personally Nokia Mansion are the top talent in Brighton at the moment for sure. They're different, there's so much that sets them apart from everyone else, their sound and music is completely different," he says. "The energy that those boys bring regardless of the venue, regardless of the crowd, there could be ten people in the crowd or there could be 10,000 people in the crowd, they'll always bring the same energy."
The pair in question have been making waves in the local area with their emotionally reflective, trap-fused sonics and explosive live sets. One half of Nokia Mansion, Badrrr, started up Good Boyz with the intention of playing more shows before handing the reigns over to Tobias, while second member Sly Fieri has a knack for turning songs on their head with an alternative style bleached in pensive sadness but with a volume-cranking delivery.
"In Brighton we're coming up as a team. So that's us with Offie Mag, us with Nokia Mansion, we're coming up together and supporting each other to do whatever we can and grow as a collective," says Tobias.
It seems to be common knowledge among the community that to really take your music to the next level, relocating to a bigger city might be the smarter thing to do. Talking about the option for serious progression while staying local, Renelle 893 claims that "Brighton has a sort of ceiling of how far you can go, after you complete Brighton you've got to go further."
Although upping sticks to London may be the endgame for some, it's the friendly community and open-armed acceptance of artists new and old that defines underground rap culture in Brighton, not the resources at the artist's disposal. With establishments such as Off Licence Magazine and Good Boyz around, the scene's growth is in good hands, while a brimming crop of local talent ensures that this less-than-large seaside town is one to keep your eyes and ears firmly on going forward.
Read next: The 10 Best New Acts Coming Out Of Brighton, according to Para Fiction