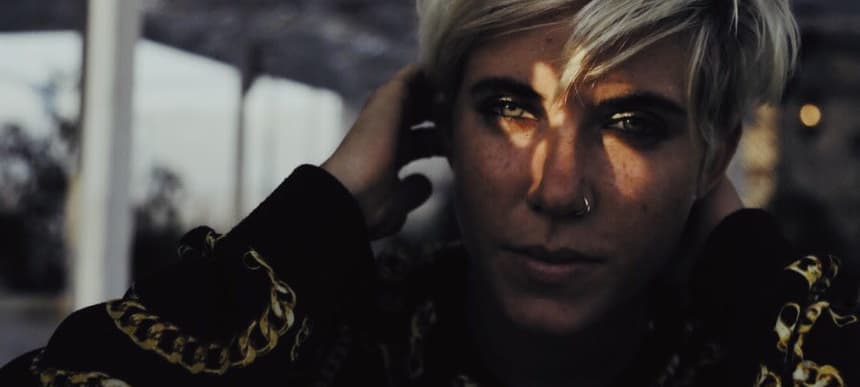 11.06.2019, Words by Niloufar Haidari
Unfamiliar Faces: Meet Zeina, the DJ carving a space for women in dance music in Egypt
The Cairo DJ runs Unfamiliar, the only female-only rave in the city...
Zeina is an electronic artist who has seen more than a few parts of the world: the Cairo-based DJ was born in Saudi, moving to Kuwait, Bahrain and Dubai before going to university in Ireland. Now residing in Egypt, she's spending her time focusing on her DJing and production work.
Running a female-only rave – the only one in the city – Unfamiliar aims to provide inclusivity and tolerance in party spaces where minorities can feel at ease. Ahead of playing Sandbox in Egypt later this year, we caught up with Zeina to find out more about her work and progressive initiatives.
What made you want to start Unfamiliar, and what's behind the name?
When I arrived in Cairo five years ago, there were no female-centric initiatives in dance music – a large part of the community that had been a part of my music 'upbringing' in Toronto and Montreal were women, both artists and organisers. There's an emotional input I can often feel with women within their work, I wanted to promote and create a community around the things that I value in my new home base. There are two meanings behind the name: a play on the fact that there were few or no initiatives for women in dance music in Cairo – and also a way for me to create the expectation that some of the bookings were going to relatively unknown artists, which gives me space to not be bound to bigger bookings for all of the editions.
Who or what was your entry point into dance music?
My older sister dragging me to an after-hours thirteen years ago.
What made you want to become a DJ?
I came into it from the perspective of a dancer, as someone who lived for countless dancefloor moments and at some point felt I wanted to be the provider of those moments. Growing up in the Middle East I felt like I was served an unhealthy amount of blockbuster-style music, and so when I was first exposed to raves and dance music in my late teens, it felt like an entry point into a subculture of music I had been missing out on.
You've spent the last ten years between Canada, Cairo and Berlin – how have each of these places influenced your approach to DJing?
Canada was the foundational years for me, I learnt a lot about electronic music – in a city like Montreal that supports the arts, surrounded by a festival like MUTEK and group of friends making and playing challenging music, these were important roots for me. Berlin has always been a good city to dip in and out of, with such a big concentration of artists living there, it's always somehow instructive to be there. Cairo has been about taking all that and making it my own. With that distance from bigger scenes, I make, play and think about music in more personal ways.
What are the biggest challenges you face as an electronic artist in Egypt?
The awareness that there's some sort of invisible boundary with how far I can experiment during a set – sometimes the crowd gets bored if you're not full of 'party starters', even if you're building towards something. Peoples' patience has measurably increased in the last few years, though. Draconian rules and lack of licensed venues, and it's often silly things like "DJ membership cards" that the government requires for artists – an excuse so that they can collect extra fees.
You do a lot of work around equality in dance music – could you tell us a bit more about that?
I think the status quo of the bookings at festivals and parties often feels like we're in a loop, with curators going for obvious choices which results in repetitive lineups. I'm just playing my part in trying to bring female artists that I think an Egyptian audience needs to see, as well as doing some of my own digging to uncover female artists that I like for an edition of 'Unfamiliar' in either Cairo or Berlin. Often times I feel like I need to challenge myself and my own format for the parties, so I take a step back to see how I can keep things interesting and elevate what I'm doing while keeping the core of my focus intact.
What's your go-to track to get a party started?
I've rinsed 'Binary Digit – Tape Brunch' this year and it always gets a good reaction.
Who are you most excited about seeing at Sandbox?
Roman Flügel and Ben UFO.
Find out more about Sandbox Festival here.