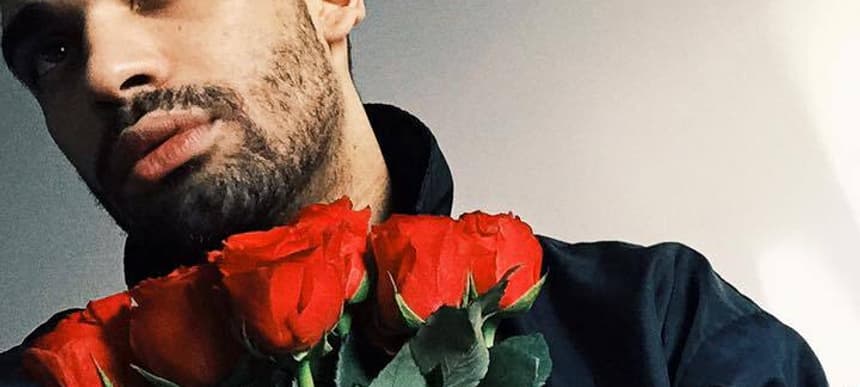 30.03.2016, Words by dummymag
Wax Wings: "I have an obsession with Marilyn Manson and my mum raised me on David Bowie."
23 year old British-Brazilian producer Wax Wings is an exciting and unique talent. Since moving from Leeds to London for university – he has toyed with various genres, styles and identities before settling on the Wax Wings moniker, and beginning to create the music and aesthetics which go alongside it.
Artistically, Wax Wings draws inspiration from the darkest regions of the human experience, and when we arranged our first interview he certainly didn't have to look far to find them, as he was suffering from the kind of hangover that has you questioning every aspect of life.
"Wax Wings is an injection of darkness," he explains. "I'm actually a very positive and upbeat person, but my art is about expressing emotions and feelings that I'd rather not express physically". He is an artist in the truest sense of the world, working across multiple formats to deliver the same vision; whether it comes from music, graffiti, photography, or even using his own body as a canvas. Despite the fact that his music is sonically progressive and electronic, his earliest influences came from rock and metal music, which you can still identify heavily in both his sound and style.
"I was more into the industrial and nu metal side of rock music where they use a lot of sampling, synths, distortions and other electronic sounds," he tells me. "Bands like Nine Inch Nails, Korn and Deftones who did a lot of genre crossovers with hip hop and dance music. I think you can feel a lot of this in Wax Wings". If these early influences laid the foundations of what was to become Wax Wings, then it was his musical journey in South London through UK garage, house, techno and other bass-genres which finessed and inspired the sound. The result is his debut EP, 'System', which combines house beats with dark, melancholic synths and goth overtones.
"I have an obsession with Marilyn Manson and my mum raised me on David Bowie," he says. "[While] Bowie was never as dark as my personality could get, he's the perfect example of a multi-disciplinary artist who combines fashion, art, aesthetics and sound". This is wholly apparent in 'System', where every part of the release helps to tell the same story- right down to the artwork which depicts a human body contorted and twisted- signifying him bending over backwards to finish the EP and artwork after a time-consuming struggle. "'System' features a lot of sexual energy," he explains. "It's about the body and health, finding your feet and finding yourself".
'System' dropped on March 11th, maintaining the momentum he had picked up with popular remixes of Nocturnal Sunshine's It's Alright and The Presets' No Fun. To follow, he has a second EP lined up for release this summer with a third being a work in progress. "There's a big techno banger on [the next EP] that I can't wait to show everyone. I'm very, very excited about that," There's more to come after that too. "We've been discussing an album which will drop in 2017 and there might be pieces from the EPs on there, but it's also going to be the rest of the story that I haven't told yet". Wax Wings has also been working on his live show, which will include multi-media art, ranging from visual media and even costume work. "I do a lot of playing with my image," he explains. "To do with make-up and fashion, that sort of thing". Inspired by seeing Massive Attack live recently. "The way they brought the music out with the visual element of the show is absolute goals for me. Bringing on stageshows and talent who I've found, all helping to push the sound forwards".
For now though, Wax Wings' main aim is to keep bringing his unique sound and aesthetic to an electronic scene, which he feels needs a heady dose of punk elements. With such an exciting debut EP, here's to hoping he can ruin all of our summer pool parties with his contagiously dark electronica.
'System' is out now on The Weird And Wonderful (buy).