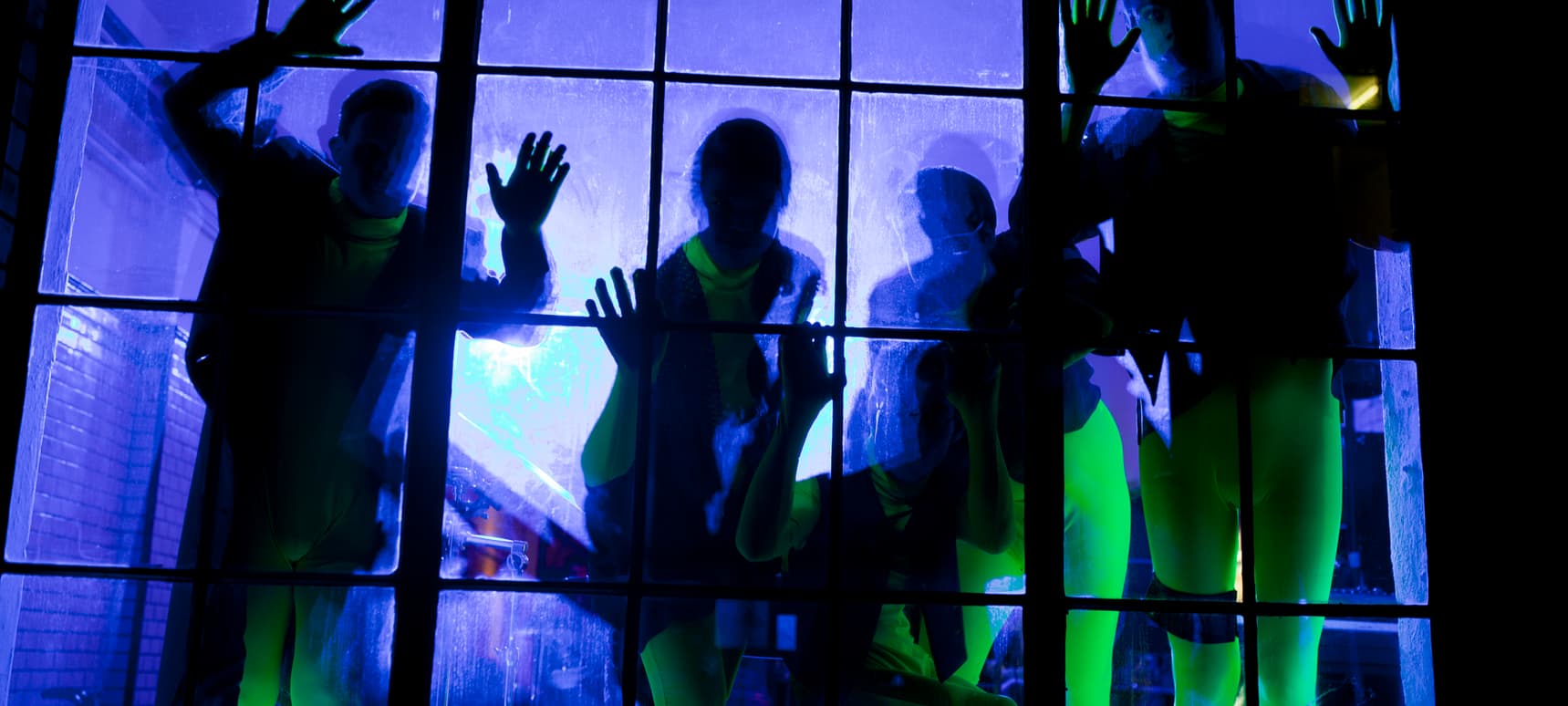 24.08.2020, Words by Felicity Martin
Who to catch at the all-digital, free-to-access Pop-Kultur 2020
"The festival world is upside down and so are we."
This year, Pop-Kultur is adapting to the times and – without the ability to safely throw a music festival in its usual confined spaces in Berlin – the well-loved three-dayer is going virtual. Thirty-six audio-visual works have been specially commissioned for the event from a wealth of voices from all over the world, and there will also be "elaborately-produced" live videos and sessions recorded on-site in Berlin as well as talks including one panel named 'Art and Music in Times of Crisis'. What's more, the entirety of the festival is free, meaning anyone can access their programme without needing to pay for a ticket.
"As strange as it may feel to us, we have learned one thing in the past few months: when the world turns upside down, pop and culture are far from burying their heads in the sand," Pop-Kultur say. "The festival world is upside down and so are we." Below are our picks of artists to catch at this year's Pop-Kultur, which kicks off on August 26th at 8:20pm, and is available now not only to those in Berlin, but to the entire world.
Noga Erez, August 26th
Tel Aviv-based singer, songwriter and producer, Noga Erez is an uncompromising and bold artist. A longtime friend of Pop-Kultur (it'll be her third time there), the City Slang signee's music deals with the tensions in her homeland as well the complexity of human emotion. Listen to Noga Erez's razor-sharp Dummy Mix, blending hip-hop and thumping electronics, here.
Jessy Lanza, August 27th
Playing with sound and texture in a highly experimental manner, Jessy Lanza's style is expansive and bold – as much as she's about envelope-pushing electronics, she has as much love for a solid pop hook. Having just released album 'All The Time' to critical acclaim, the hardware enthusiast's performance at Pop-Kultur is one to set a virtual reminder for.
Catnapp, August 26th
Amparo Battaglia aka Catnapp is a Berlin-via-Argentina artist pushing electronic music's boundaries, combining genres like R&B, rap, breakbeat, pop, drum and bass and many more into something that is uniquely her own. We're excited to see the Modeselektor collaborator and Monkeytown signee in action, performing a specially-commissioned work titled the 'DAMAGE Experience' which intriguingly promises "an immersive therapeutic experience in which the audience is confronted with their deepest traumas and strongest fears".
Pop-Kultur 2020 takes place from the 26th – 28th August 2020 – find more information here.