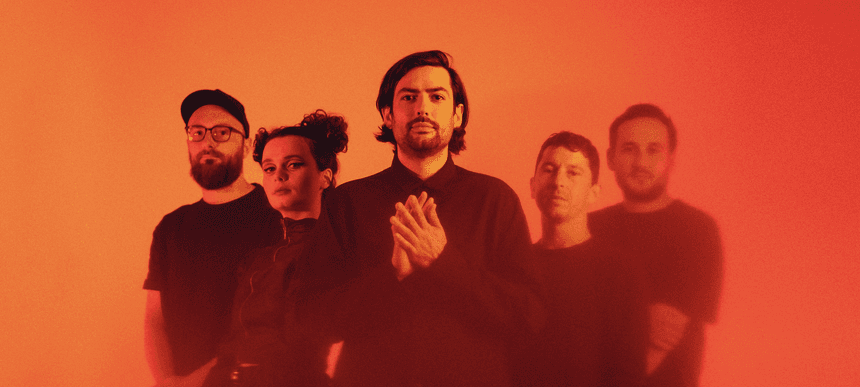 09.12.2022, Words by Billy Ward
DMY Mix 002 | Ishmael Ensemble
The prolific UK jazz outfit have delivered the latest mix in our new series...
After racking up 640+ exclusive Dummy mixes over the years, it's time to press reset. The whole company is embarking on a brand new chapter since re-branding to DMY so we're winding back the counter and starting from the beginning. We're immensely proud of our backlog of mixes and they'll remain available on this new site for the virtual crate diggers out there but we're also excited for what's next. 
Following the re-launch of our mix series with Dance System last week, we're switching up the vibe with an entry from UK jazz outfit Ishmael Ensemble. Having first emerged as a house producer in Bristol's electronic scene, the band's founder Pete Cunningham turned his long-standing love into one of the country's most exciting new groups. Since the release of their critically acclaimed debut album, 'A State of Flow' in 2019, Ishmael Ensemble has become a platform for Pete to subvert the conventional notions of producer/artist relationships, genre tags, and transcend the traditional landscape of jazz itself.
"This mix is equal parts what's inspiring me in the studio and what's making its way into my DJ sets," says Pete. "I feel this was the best way to show where I'm currently at musically. At home I've been loving the new Tom Skinner record on Brownswood, and the new Sonnyjim & The Purist album 'White Girl Wasted' has reignited my love for wonky hip-hop. 
"A lot of the tracks in the mix have their roots in jazz but have been reworked for the dance floor," he adds, "such as the Emma-Jean Thackray & Jitwam flip of the former's 'Sun', the bass heavy Makaya McCraven remix of Nubya Garcia's 'Source' and one of my favourite tracks of the summer 'Dance Yourself Free' by Rebecca Vasmant. All of which have a similar, almost Detroit/Theo Parrish-esque groove to them that I've really been digging of late and always go off in the club. 
"There's also more off kilter bits which I feel offer a bit of breathing space when I'm playing out from the stripped back Gabrielle Edit by Om Unit, the East African grooves of Coco-Em and the downtempo head-nodder 'Siyobonga' by Scratcha DVA and DemiMa. This was a lot of fun to put together. Hope ya like it!"
Sun Ra Arkestra - Sea of Darkness
Barney McAll ft. Gary Bartz - John Coltrane Homage to Strata East
Tom Skinner - Voices (of the Past)
Sonnyjim & The Purist ft. MF DOOM & Jay Electronica - Barz Simpson
Omar S & TroisAlexis - Can't Explain (R&B Mix)
30/70 - Tastes Like Freedom
Felix Lenferink - First Bouree
Emma-Jean Thackray - Sun (Jitwam & EJT Remix)
Pearson Sound - Red Sky
Om Unit - Gabrielle Edit
Nubya Garcia - Source (Makaya McCraven Remix)
Sarathy Korwar - Remember Begum Rokheya
African Head Charge - Asalatua
Coco Em ft. MC Sharon Wuod Baba - Winyo Nungo
Rebecca Vasmant ft. Emilie Boyd & Harry Weir - Dance Yourself Free
Scratcha DVA ft. DemiMa - Siyobonga
Devon Irons - Ketch Vampire
Watch Ishmael Ensemble's latest music video 'Rebuke' here.