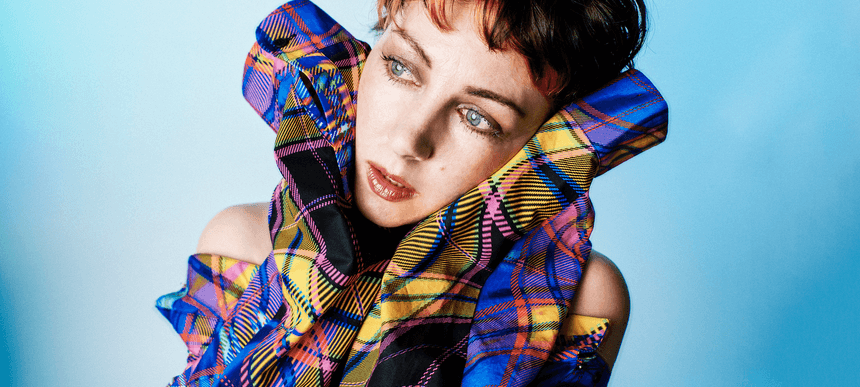 10.05.2023, Words by Billy Ward
DMY Mix 005 | lau.ra
"Might be an unreleased ID or two of mine in there..."
A formidable force on the electronic underground, Laura Bettinson aka lau.ra is a dynamic, versatile and vibrant artist and DJ who seamlessly merges the disciplines of singing and production. An award winning producer with millions of streams and a gold-certified record under her belt, Bettinson has collaborated with some of the electronic scene's biggest names and has garnered a loyal following across the globe with her seemingly telepathic understanding of the dance floor. She's been absolutely smashing it over the last year - check out our 2022 interview with the producer here, where she talks about leaving the pop industry and why trying to fit a piano on the tube might not be the smartest idea. 
Ahead of a jam-packed summer of festivals and parties, lau.ra has helmed the latest addition in our DMY Mix series. Speaking about the mix, Bettinson says: "A lot of new stuff that i'm enjoying at the minute and a few old favourites. Might be an unreleased ID or two of mine in there too. Wonky, bassey, wobblers. Enjoy." 
Tracklist: 
Congo Natty - Postcode Dance (lau.ra Remix)
lau.ra x Dope Earth Alien - Down With Me (Hako Remix)
lau.ra - Down With Me (feat. Dope Earth Alien) (Ashibah Extended Remix)
Crookers - I Hope This EP Finds You Well - 01 Johnny Depp ft. Mr. Oizo
A.D.O.R., Britni Fraser 'Renegade' (Original Mix) [Weapons]
Stepper Anz Loos In Twos (NRG)
The Blessed Madonna 'Fuck what u heard' (Extended Mix)
Riccardo_Sentimento Freak lau.ra remix_Fat As Funk v2
Kiimi 'Earth' (Extended Mix)
Born Dirty - Key To Me (Extended Mix)
lau.ra - Satisfied_v2
Eliza Rose - Better Love (Big Ang Remix) [Extended]
Everything But The Girl 'Nothing Left To Lose' (Four Tet Remix)
Villager Every Single Time - Extended Version
Must Be Right (Extended Mix) Tibasko Must Be Right
salute & Sammy Virji - Peach
I Need (Dubb Mix) MJ Cole MJ Cole 'I Need' / 'You Got Me'
More To Life? (Radio Edit) DJ Streaks
Everybody (Original Mix) DJ Tameil
Breathe Deep Human Movement
hothauseforyourmind (say my name) 6.0
FADED LOVE EXT. TUNE_GREG EDIT