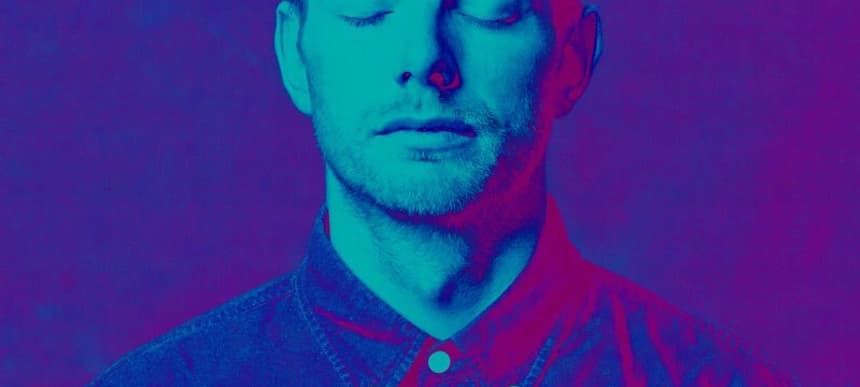 21.08.2013, Words by Aimee Cliff
Dummy Mix 178 // Unkwon
Unkwon is a Danish producer who first caught our attention with an outstanding remix of a When Saints Go Machine single. With a penchant for pitch-shifted vocals, cloudy atmospheres and beats that lean all the way back, he's one of those unique remixers who can stamp his own distorted and disruptive style all over a track without actually dismantling the heart of it, and he's proven that again and again with bootlegs of the likes of everyone from t.A.T.u to Cloud Boat. Back in March he asserted his own identity as a composer by releasing his free 'Fractures' EP on Bandcamp and Soundcloud via Aural Sects, bringing the same off-centre, "party viewed through the bottom of a glass" vibe to his own dusty productions as he brings to his reworks, highlights being the shape-shifting Ghostly, the rainy day gloom of 08 and the muffled stomp of +1. Scrolling endlessly through his Soundcloud page and unable to get his WSGM remix out of our heads, we asked Unkwon to send us a mix of our very own, and he obliged: stream the complete 50 minutes of lush, gloomy beats in the player above (or download it here), and expect to be treated to The xx, Lapalux, Parisian, Holy Other, D33J and more. Check the tracklist and our Q&A with the man himself below.
Hi, Unkwon! How are you feeling today?
Pretty good thanks. Enjoying the summertime here in Copenhagen.
Under what conditions was this mix recorded?
Well, I just got back from Roskilde festival, so I'm still sorting out my hangovers, as you may be able to hear. This mix was done this afternoon, hiding away from the sun in my studio/bedroom.
Do you have a favourite track in there?
At the moment I´m listening a lot to CHLLNGR's Well, Good. Besides being an awesome producer, he's a great vocalist as well, and I really enjoy his work. It also helps that he's a great guy and that I´ve been lucky enough to get to work a little with him lately.
With an evident cross-pollination of beats, house and dub step pervading your sound, is there a strong "bass" scene currently in Copenhagen to draw from?
There is actually, thanks to guys like the Ohoi and Yo Fok crews there´s a lot of drum'n'bass and tropical bass parties at the moment. It's not London, but Copenhagen's got some good things going on right now in my opinion.
If you could look back and choose one track that really kickstarted your desire to produce, what would that track be?
Definitely DJ Shadow's Midnight in a Perfect World. At that time I was dabbling a bit with rapping and when I heard that track I just knew. Since then Ive been doing music almost every day actually.
We were particular fans of your remix of t.A.T.u's seminal pop classic All The Things She Said. What do you enjoy most about the remixing process?
Well, I really enjoy taking something that "is" and sorta just rolling with it and seeing where I can take it next, or rather, where it takes me. It's sorta Forrest Gumpy, you never really know where you end up. Also, it's just fun to mess around with other people's ideas, it often inspires me, when I get the stems for a remix job, to see how other guys do their thing.
And finally, have you got anything special in the pipeline musically to spoil us with?
Currently I´m starting work on my next solo record, I still don´t have any real idea of where it's going, but I'm slowly getting into it. Besides that I'm producing an EP for a Danish singer called Devon Seven, the first video is already out on Youtube and called River Flows, go check it out.!
Tracklist:
Björk – Hidden Place (A capella)
Airhead – Callow
The XX – Angels (Hucci Remix)
Rumpistol ft. John LaMonica – It´s Everywhere (Unkwon Remix)
Cloud Boat – Dréan – (Unkwon Bootleg – Live mix)
Unkwon – +1 (Live edit)
CHLLNGR – Well, Good
Sigur Ros – Ekki Mukk (D33J Remix)
Stwo – Lovin U
Fybe One – Kora (Soosh Remix)
Parisian – Guilty Step
Meesha – 2 Tru
Ryan Hemsworth – All Our Thoughts Are Physical
Lapalux – Swallowing Smoke (Alternate Version)
Holy Other – In Difference
Dimlite – Bougainvillea Chamber