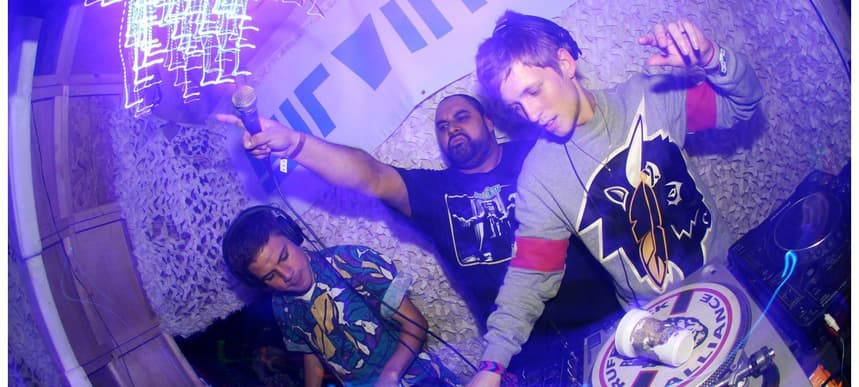 27.02.2014, Words by dummymag
Dummy Mix 200 // The Busy Twist
Stepping up for this week's Dummy Mix is The Busy Twist.
The Busy Twist are a DJ and production duo based in London who fluidly combine the sounds of popular UK house music with African dance styles. Now, incorporating African drum sounds into your productions isn't exactly tough when you can readily buy a sample pack called World Drum Sessions Vol 3 African Drums, but The Busy Twist have actually spent the past few years travelling between London and Accra, Ghana and working with and recording the local musicians there. Their most recent single is called Labadi Warrior and features the work of Ghanaian drumming group The Labadi Warriors – clever title, that.
There's no tracklist, but you can listen to the mix and take a guess. This is our 200th Dummy Mix – we didn't really want to make a song and dance of this fact, but hurrah!
Hey guys! Can you introduce yourself to our readers?
The Busy Twist: "Whats up! We're The Busy Twist, and we like to make tropical music and play discos and be where the good vibes are."
Where and when was this mix recorded?
The Busy Twist: "We did this mix in our London-based studio a few weeks ago – we actually started it on the train on the way up to a gig in Penzance."
What do you have coming up in the future?
The Busy Twist: "We have lots coming in the future – EPs, an album is in the works… we even made a sneaky trip to Colombia! But we can't give away too much right now…"