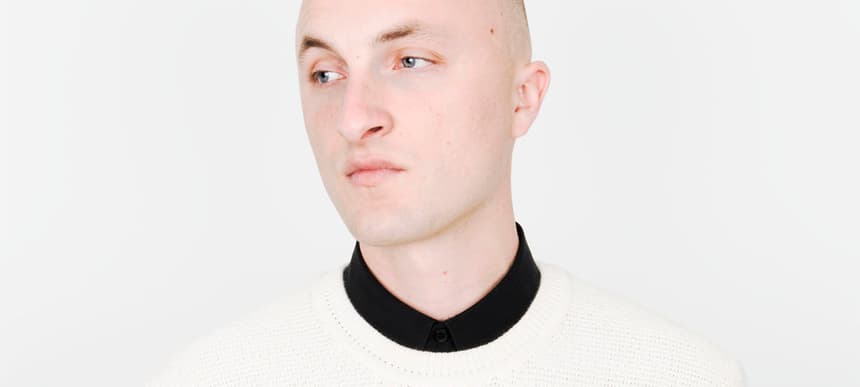 19.03.2014, Words by dummymag
Dummy Mix 203 // Samo Sound Boy
Samo Sound Boy is the co-founder of Body High, the LA label set up by Samo in 2011 along with Jerome LOL, first as an outlet to release the music they were making together as DJ Dodger Stadium, but quickly growing to provide a home to the work of friends like DJ Sliink, DJ Funeral, Jim-E-Stack, and recent Dummy Mixer Todd Edwards.
Body High don't deal in a particular sound, but a particular idea: no nonense, unpretentious music made for clubs. For proof of that, look no further than Samo Sound Boy's new single, Open/Divine, which features two opulent, euphoric, yet heavweight house tracks – emotive, impeccably constructed and produced, but with more depth to them than a purely functional club track, they're basically all you'd want from a house record.
With a new single and a recent tour of North America opening for Disclosure under his belt, and having recently started a Body High radio show with Boiler Room and performed at Body High's first ever official SXSW showcase, it seemed as good a time as ever to ask Samo Sound Boy for a mix. What we weren't expecting to get back was a four-hour session, but we were delighted by the surprise. There's no tracklist, so we'll leave this one up to the spotters.
Hello, Samo Sound Boy! For the uninitiated, please give a brief description of who you are, what you do, what is happening in this mix, and what shoes you're wearing.
Samo Sound Boy: "Hi. I am a DJ, a producer, and a label boss. I recorded this mix in one take with my friend Joaquin's CDJs. I actually woke up really early from an earthquake in LA today, and had been feeling kind of off because of it. I wanted to just go into my zone with this, so I turned my phone off and just DJed for four hours. It ended up being a really good afternoon.
"…and I'm wearing all black Nike Air Max."
You have a new EP out. How's the reaction been so far?
Samo Sound Boy: "Very positive, and I'm really grateful for it. I think I've found my own sound in the last year or so, and it's an amazing feeling to have people respond well to that. I think having more and more people see me play lately has helped too – my production and the way that I DJ go hand in hand. For me, it's all texture and emotion."
Body High hosted its first official SXSW showcase recently. Did it all go to plan?
Samo Sound Boy: "We've done unofficial parties the last few years, but this was our first official SXSW showcase. A lot of people came out to see us, and Myrryrs, Jim-E Stack, Cedaa, Joaquin Bartra, Jerome, and Sage Caswell all played incredible sets. Jerome and I also debuted a bunch of the DJ Dodger Stadium album at the end of the night, which was amazing, because we'd never even listened to it ourselves outside of the studio at that point."
What's next for Body High?
Samo Sound Boy: "Our next release will be the debut EP from Motions, who is a guy from Montreal, but living in the UK now. He's personally one of my favorite producers at the moment, and the record he did for Body High sounds amazing. He has this really lush and epic house sound that's all his own. I'm very excited for people to hear it.
"And after that, Jerome LOL and I will be releasing our collaborative album as DJ Dodger Stadium… which will be the first ever full length LP on Body High."
Can you tell us more about the album? What do you think will surprise listeners the most about it?
Samo Sound Boy: "I think the surprising thing is that it's a concept album with a real story. It's a techno album about a lost soul looking for salvation in the city of Los Angeles, equally inspired by Robert Hood and John Fante."
We're only a few months in, but it already looks like 2014 has been crazy for you. What has been your most take-it-to-the-grave memory from the year so far?
Samo Sound Boy: "The last night of the Disclosure tour, I played an after party at a club called It'll Do in Dallas. I had no idea what to expect going into it, but it ended up being one of the best rooms I've ever played to in my life – just the most amazing vibe, people going in for the deepest tracks, and with me from start to finish. I played for two hours, but wish I could have done six. Honestly, the kind of show I live for."
Conversely, what's been the lowlight of all that bustle?
Samo Sound Boy: "Man, I can't even think of a lowlight. This year is the truth."
Body High released 'Open/Divine' on March 18th 2014.