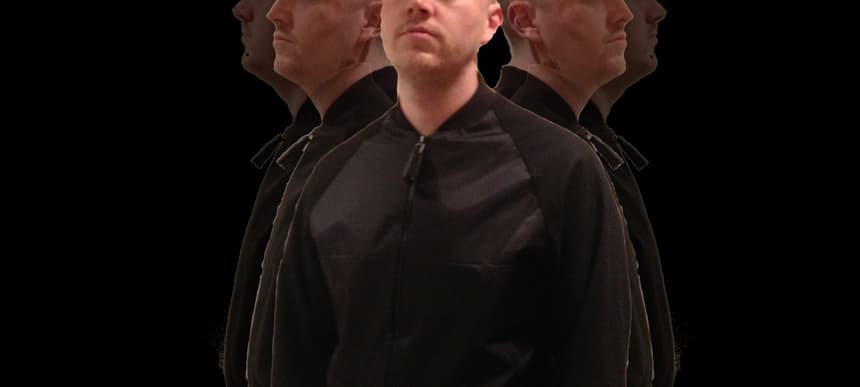 01.05.2014, Words by dummymag
Dummy Mix 208 // Rushmore
Rushmore is resident DJ at House of Trax, a London clubnight that has put on some of the most consistent lineups about, specialising in in-your-face dance styles – house, techno, vogue, ballroom house, ghettotech, footwork – anything designed to make your brow sweat and your booty jack. Lineups have featured brand new artists as well as established heroes, from Moleskin and Georgia Girls to Paul Johnson, Tyree, and DJ Assault.
Rushmore is playing a boat party at MAD in Belgrade, a new festival in the Serbian capital taking place on May 24th-25th that boasts 48 hours of non-stop music, a top notch lineup (Neneh Cherry, Omar-S, Evian Christ, Jam City, Kelela, Visionist… it goes on) as well as boat parties, video art, and the like. Head over to its clown vomit website for more information and over here for tickets.
Before that, he's made us our new Dummy Mix, and if you've read those preceding paragraphs, you should know what to expect from him. Now, let's leave it to Rushmore!
Hello, Rushmore. How's your week been?
Rushmore: "Hey, busy week all round. Devastated by the news of DJ Rashad passing – he was a great inspiration for me. Aside from that, on my grind."
For those reading this that haven't been to a House of Trax night: what can you expect?
Rushmore: "Vibes, first and foremost. Fresh garms, big moves on the dancefloor, and lots of smiling faces. Maybe the odd person or two raving out with an umbrella – peep my Instagram for more info."
Tell us a little about your background – how'd you get into playing what you play and making what you make?
Rushmore: "I had my first turntable aged five, so I guess it started from there – one deck and a small stack of 7" records (Michael Jackson and 5star, to name a few). I started learning to mix at 15. My mate bought decks – I tried mixing drum and bass and it turned out to be a disaster. I persisted and bought some myself, and started buying all sorts of records – house, jungle, garage, hip hop, '80s, '90s – anything I could get my hands on, really.
"From there, I've played most styles of music at some point over the last ten years or so, but came to rest when I got into techno, electro, and ghetto through 'The Baron' Dave Clarke. Since then, I've stayed in an energetic dancefloor lane to be honest. Through the club nights in London, and having likeminded friends, it has become a tune swap situation, and – fortunately – being sent a lot of great music, too. Music production came a bit later for me when I decided to learn three years ago. My obsession with US ghetto club sounds, I think, comes across in my music (or I hope so anyway), but trying to put my spin on it at least and take things forward."
Do you view yourself as a DJ first and a producer second, or vice versa?
Rushmore: "I think DJ first for now, based on time served so far. My production is still developing, so I feel like I've got a lot more exploring and establishing myself as a producer to do yet before i consider myself as that first, you know?"
What does the future hold for Rushmore?
Rushmore: "Hopefully bright things and fun times! Super hyped to play at MAD In Belgrade at the Mystic Stylez guys' boat party with Crystal Culture! I have a forthcoming 12" on Hot Haus around June, a few more compilation tracks due out on other labels, and finishing off my next HOT EP for my own label. Mostly looking at more releases this year, more HOT parties… so stay involved!"
Finally, if I were to come to dinner at your house, what would you cooK?
Rushmore: "Probably some grilled fish and vegetables, asparagus wrapped in prosciutto, and popping candy cupcakes for desert. Washed back with some bubbles."
Rushmore plays MAD In Belgrade in Belgrade, Serbia on May 24th-25th 2014 (tickets).