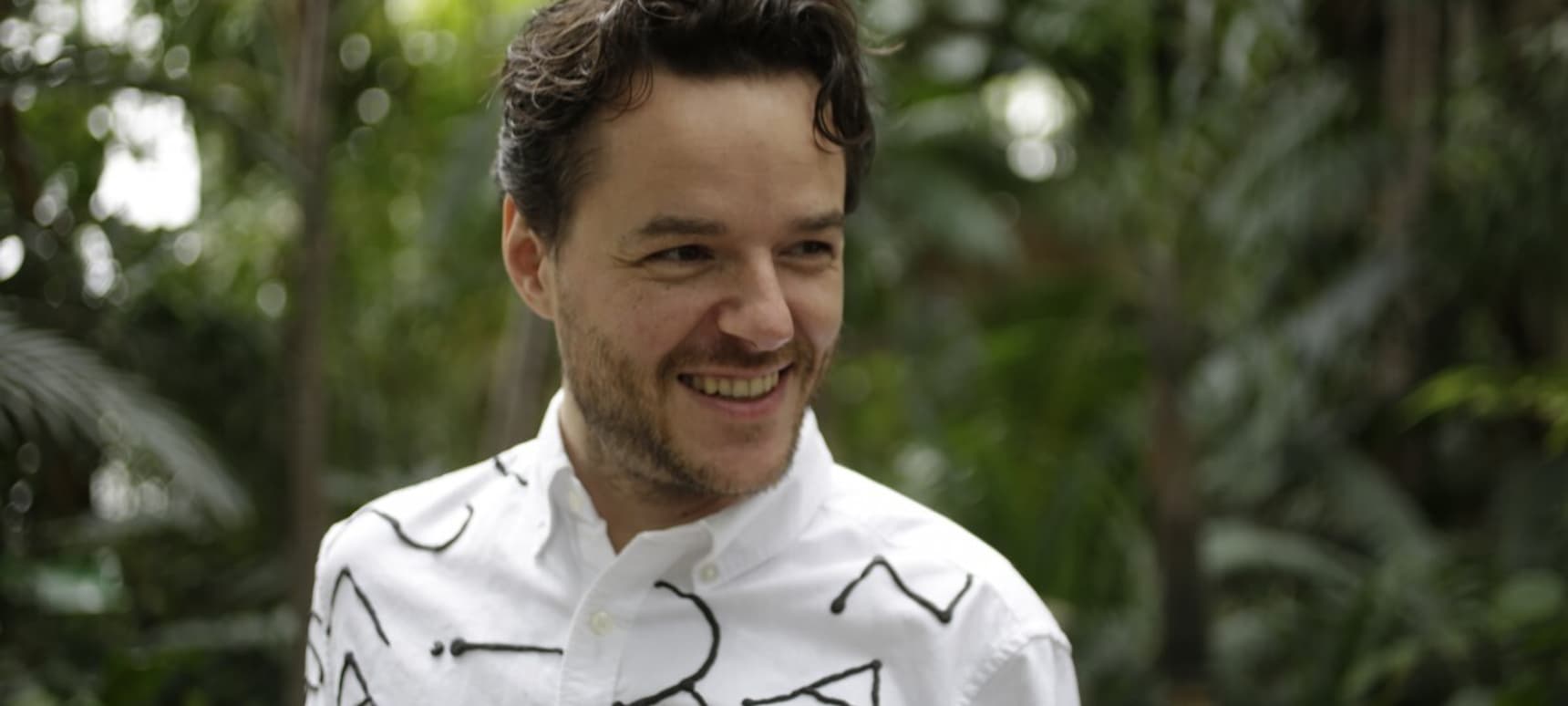 28.05.2014, Words by dummymag
Dummy Mix 212 // Matias Aguayo
This Saturday, veteran DJ/producer Matias Aguayo will play at XOYO, London as part of the The 2 Bears' three-month XOYO residency – a night that promises to be a real treat for fans of both's fun, irreverent, heartfelt music.
The Chilean-born, German-raised Aguayo released his last album, 'The Visitor', in 2013, through his own label Cómeme, a colloboration-heavy record that can be taken as a continuation of his move against the rigidity of minimal techno (starting with the winking Kompakt single Minimal in 2008) with loping grooves and his own idiosyncratic, improvised vocals used heavily throughout. He encourages a loose-limbed and loose-brained feeling that has earned him a place in the hearts of many, and is a refreshing change from the often closed, sometimes anonymous dance music personae generally.
Openness is a good word to tag onto his Dummy Mix, an hour of wide-armed club tracks that are very well-mixed but feel spontaneous and sound expansive though they are full of many contrasting elements. It's a difficult trick Aguayo pulls off, and we think he nails it.
Tracklist:
01. Sano – Que Rico [0:00]
02. Christian S – Rumba / Drifting [1:10]
03. Dany F – Champetraxx IV [3:58]
04. Djs Pareja – Saxo Temor [5:22]
05. Daniel Maloso – Mi Corazón [8:00]
06. Rous – Lashima? [11:04]
07. Matias Aguayo – Trabzon [11:32]
08. Christian S & Brian Kessler – Nebel Dance [14:26]
09. Sano – Anestesia [15:28]
10. Zombies In Miami – Rito [20:15]
11. Philipp Gorbachev – Arrest Me [24:47]
12. Matias Aguayo – Do You Wanna Work? [29:19]
13. Voxels – K-Hauz [32:49]
14. Areyalux & Febe – Do You Wanna Work? [34:15]
15. Zombies In Miami – Las Cruces [38:00]
16. Matias Aguayo – El Camarón [41:35]
17. Alejandro Paz – Duro (Diegors version) [44:55]
18. Carisma – Que Linda Tu Pradera [47:09]
Matias Aguayo plays XOYO, London with The 2 Bears on Saturday 31st May 2014 (buy tickets).