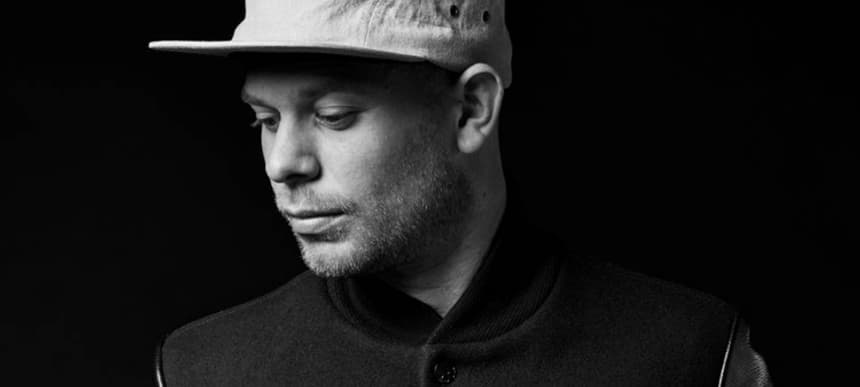 31.07.2014, Words by dummymag
Dummy Mix 219 // Tom Trago
From Hague electro to Legowelt's paranormal techno to never-a-foot-wrong record labels like Clone, Rush Hour, and M>O>S, the Netherlands has never failed to put out quality dance music. One regular fixture on Amsterdam's club circuit is Tom Trago. Able to describe himself, simultaneously, as a DJ, as a musician, as a producer, and as a live performer, Trago's career since the release of his Rush Hour debut Live With The BBQ in 2006 has seen him release three full-length albums, collaborate with artists as diverse as Romanthony, Steffi, Tyree Cooper, and Bok Bok, run the Dutch-centric party/label Voyage Direct, and put out a few stone cold classics.
Trago is stopping over in London next Saturday (August 9th) for a live set at Fabric's Room 2. Before his appearance there, he's given us our latest Dummy Mix: recorded live at Amsterdam's Buiten Westen festival a few weekends ago, it's a bang-up-to-date set from the Dutchman, and is the best representative of what he's feeling at this moment as you're likely to get.
We caught up with Trago over email to see what was going on in his world. Stream the mix and read the interview below.
Hello, Tom Trago. How are you?
Tom Trago: "I'm well, thank you. I had a nice weekend with some Dutch festival fun and had a good old time at the Circus party in Liverpool. I just returned to my studio, which I had fully updated recently. It's now finally working the way I want it to work, so pretty psyched about that."
Tell me a funny story that happened to you recently.
Tom Trago: "Late last year, I had to do a live show in Amsterdam after doing a show in Glasgow. It was going to be super tight schedule. When we arrived at Glasgow airport, the flight was overbooked. We weren't gonna be able to get back in Amsterdam in time for the second gig. Then, just before the plane took off, the crew informed us that two people didn't show up and that we could board after all. We celebrated sky high.
"That joy was to be short lived: when our luggage didn't show up on the conveyor belt, we started to worry again, and rightly so. The KLM staff didn't know what had happened, as the luggage had been checked in. After a while, they came back to us with the message that all our luggage had fallen off the luggage cart, onto the tarmac, and had then been run over by a passenger bus.
"For proof, we received our luggage in 100 separate parts, close to dust sized waste. So, here we are in Amsterdam – on time, but with no gear. Two hours to show time. I had to make 15 calls and 10 taxi rides across town. In the end, we were able to set up just in time. I guess it's all part of traveling, but this was one of the crazier incidents. It's funny in hindsight, but at the time I was almost in tears."
This set is from Amsterdam festival Buiten Westen. What track got the biggest reaction?
Tom Trago: "A bunch, but If I had to choose one, it would have to be Leon Vynehall's Step Or Stone (Breath Or Bone)."
What was the last thing you heard that made you go, 'Hey, I need to step up my game'?
Tom Trago: "I really like Leon Vynehall's productions, Axel Boman's stuff too. I'm also a big fan Bok Bok's stuff. And the last Moodymann album is pretty amazing. He just keeps delivering."
What are you working on right now?
Tom Trago: "I just finished a new solo two-track single, which is coming out on my label Voyage Direct. I'm pretty busy with the label, having quite a few releases planned for that – all Dutch productions, as this is what I'm focusing on with the label. We just have new releases out by Boris Werner, House of Jezebel, and Magnesii a.o. Besides that, Bok Bok and I will be releasing our second Night Voyage Tool Kit six-track EP in September."
If one of Dummy's readers were to take a trip to Amsterdam next week, where should they eat and where should they smoke?
Tom Trago: "I really like the food at Trouw, which is also the best club in Amsterdam, and across the road from my studio. For good weed, I always go to De Republiek, they have the good shit. Go for the Atomic Haze."
Tom Trago plays live at Fabric next Saturday, August 9th 2014 (buy tickets).