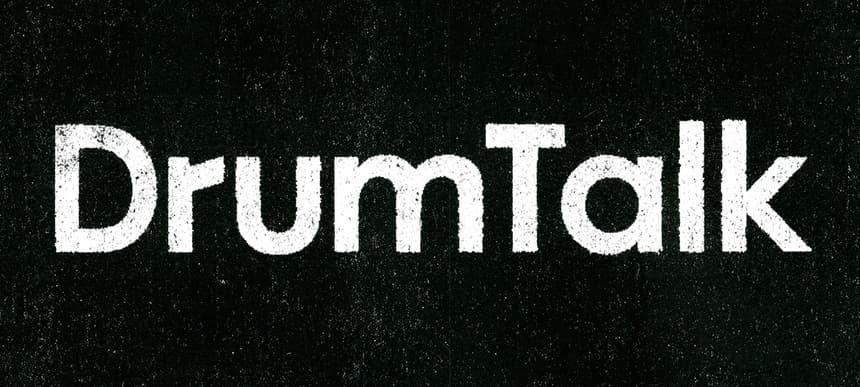 13.08.2014, Words by dummymag
Dummy Mix 221 // DrumTalk
London collective GETME! celebrated their seventh birthday earlier this year. They also celebrated the eighth release on their label arm, coming from a figure called DrumTalk.
DrumTalk first came to our attention through his track Time, released on Huntleys + Palmers, the very good record label run by the club promoters of the same name. Time was one of those teary-eyed end-of-the-night tracks, plonking big, emotive synth melodies over an anchor of super-percussive drum patterns. The swing of the drums is one of the defining aspects of DrumTalk's new GETME! single, the bouncy and melodic two-track punch of SNB and Super Vega. We'd put money down and say that Super Vega is one of the most fun dance tracks to have come out in a while.
DrumTalk's mix for Dummy feels like a natural extension of his productions, showcasing music that sits at the point where the UK house music underground meets the rhythms of West Africa, with music from labels like GETME!, Eglo, Text, Autonomous Africa, and The Trilogy Tapes all represented. He's also slapped his own watermark on the mix, something we wish all DJs would do.
Given the lack of biographical information or photograph available for DrumTalk, you probably won't be surprised to hear that there's no Q&A like usual. There is, however, a tracklist, so maybe just let the drums do the talking on his behalf.
Oh, and if you like the mix and you live in London, DrumTalk will play the Edition Hotel this Saturday (August 16th) for the EP's launch party alongside Deadboy, High Lucia, Lixo, and more.
Tracklist:
01. Kit Grill Velodrome (Hello Skinny drums version)
02. Nicos Jaritz Otao E Eu
03. Desi Roots Jeremiah Special (Dubplate Mix)
04. Midland Safi
05. Anthony Naples Zipacon
06. Chesslo Junior Shimmer
07. Leon Vynehall This Is The Place
08. DrumTalk SNB
09. Voiski From White To Red
10. Four Tet Buchla (Seven Davis Jr. remix)
11. DrumTalk Super Vega
12. Floating Points Montparnasse
13. Kit Grill Velodrome (Hello Skinny version)
GetMe! released SNB/Super Vega on July 28th 2014 (buy). A launch party takes place at the Edition Hotel in London this Saturday August 16th 2014 (more information).