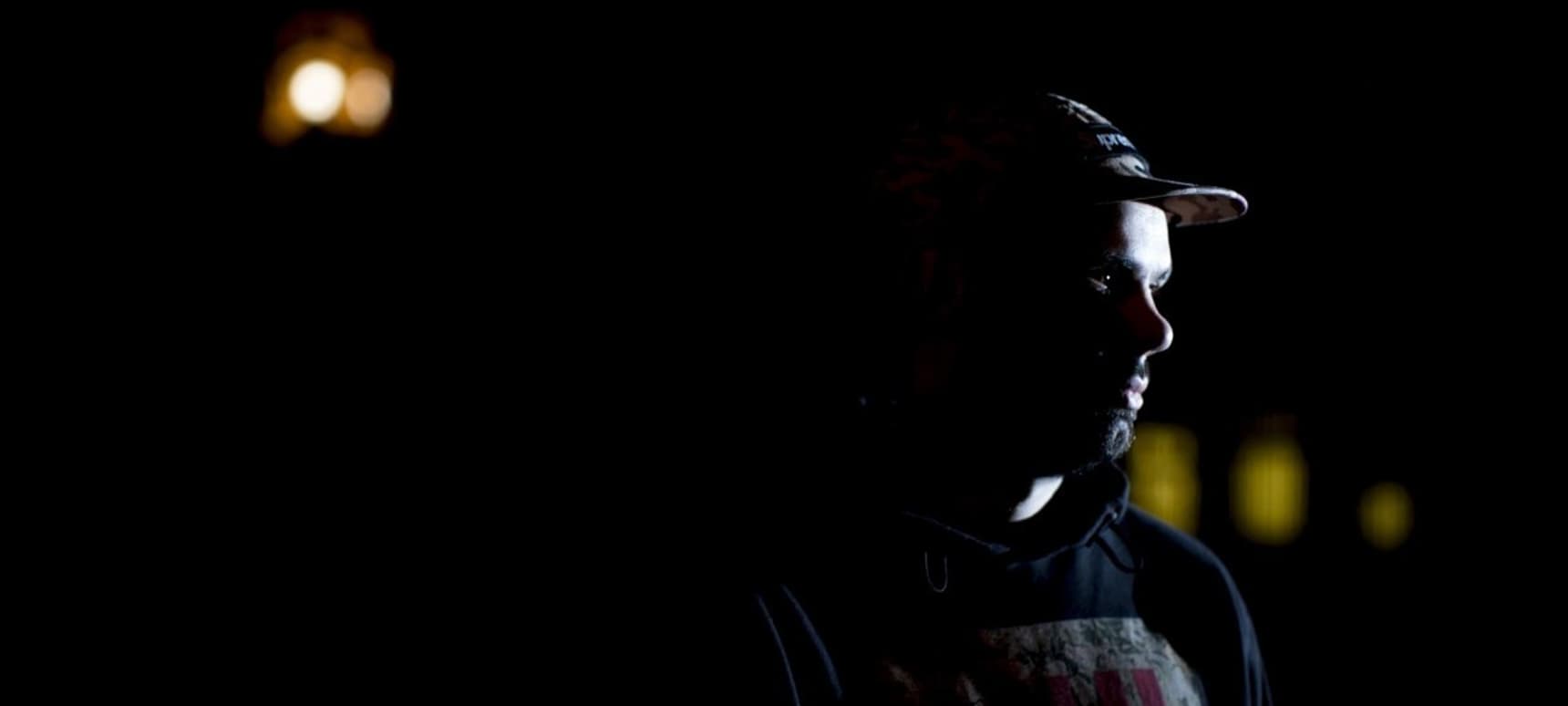 28.01.2015, Words by dummymag
Dummy Mix 242 // Mella Dee
Mella Dee is a club producer, former member of Doncaster garage/bassline duo Mista Men, and an authority on UK dance music.
His tracks are informed by the various strains of sound system and pirate radio music that have come out of the British Isles – from jungle to grime, bassline to bleep – and his DJing finds the common ground between these styles. Today Mella Dee finds a happy home with Shy FX's Digital Soundboy imprint, who recently put out his new tape 'Rhythm Nation'.
His Dummy Mix for us today isn't miles away from the sounds that he explores on 'Rhythm Nation' – dark, gruff, and gritty a lot of the time, but also packed with an energy, a bounce, and a rudeness that's sometimes lacking in club music today. There's no tracklist, so get your spotters caps on.
Hello, Mella Dee! How's it going? What's the view like?
Mella Dee: "All good here – the usual view of the back yard coupled with the computer screen."
Your Twitter bio suggests that you're in London now rather than Doncaster? How is being a bit closer to 'the industry' affected the way you work on music?
Mella Dee: "The only effect is that it became a full time thing; I got more into the work behind production and far more interested in the engineering side of it all, which has only been a hugely positive experience."
What was the general idea behind your 'Rhythm Nation' tape? Its name makes me think of the UK, rather than of Janet Jackson.
Mella Dee: "It actually comes from the name of the Rhythm Nation record shop in Doncaster. I used to buy hardcore tapes from there when I was young, so it's a huge part of what I grew up on musically and where I'm at today – especially as its something I've got back into a lot more recently."
What's happening in this mix?
Mella Dee: "It's heavy and dark music really – mainly techno and the more jungle/hardcore influenced sound, the sort of stuff I'm playing out in the clubs at the moment. I'm really trying to bridge the gap between the different sounds."
Digital Soundboy released 'Rhythm Nation' on January 19th 2015 (download).