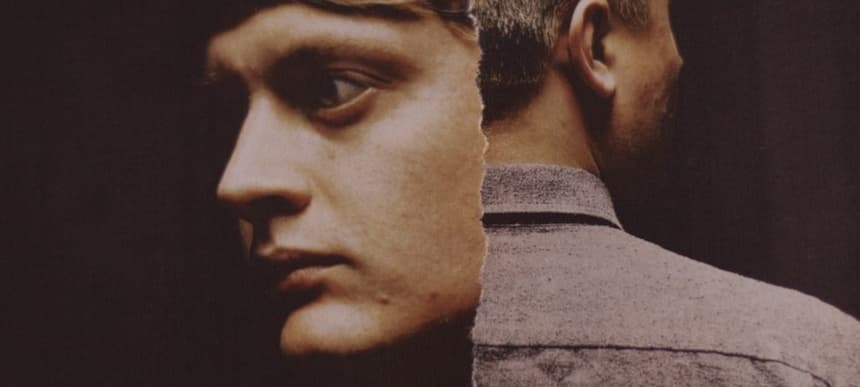 04.02.2015, Words by dummymag
Dummy Mix 243 // Lxury
Lxury is Andy Smith, a relatively fresh face in the dance music world having only released his debut single back in September 2013. Coming out via Disclosure's Method Records imprint, Lxury quickly followed that single up with an EP for the great Greco-Roman, who act as a home for his latest short-player 'Into The Everywhere', his most adventurous release yet.
'Into The Everywhere' sees Smith expand on the bouncy house and garage grooves of his previous EPs with an even sharper ear for texture and an even more refined pop sensibility. One of the EP's highlights is Square 1, Lxury's first vocal track, an uptempo swung groove featuring vocals from Daniel Woolhouse, aka Deptford Goth.
For his new Dummy Mix, Lxury veers between spry dancefloor cuts while introducing some more leftfield moments – ambient passages, airy beats, leftfield R&B – from a raft of new producers. Stream and download it below, and read a catch-up interview with Lxury.
What's going on in this mix? How did you approach it differently to having an IRL audience there in front of you?
Lxury: "Hey Dummy. This mix explores some stuff I play out in clubs and also some of my own creations, but really it's nice to build a mix that goes down twists and turns and doesn't just sound like it's come straight out of a club enviroment. A lot of these are tracks I've found on Soundcloud just recently. You usually get a good response from people when you ask, and really it's all about sharing good music."
Square 1, your new collaboration with Deptford Goth, is the first vocal track that you've released. What drew you towards Daniel?
Lxury: "I was just searching for the right voice for an instrumental and Deptford Goth came up. The track is 140bpm and I didn't want a vocal that tried to compete with the beat too much – just one that sat nicely on top of it. That was the important thing, and he managed to do that."
How did the experience compare to working on an instrumental track? Did you make it together, face-to-face, or was it an email thing?
Lxury: "It was done mainly over the internet actually, so it was a fairly similar process. I'd made the instrumental beforehand, and the chorus vocal came to me straight away. That was when I decided it should have a verse on it too, and be a full song."
When you first start working on a track, where do you begin? Do you conceptualise what you want to make, or mess about with drums, or improvise melodies..?
Lxury: "It can stem from anything, really. Musically it could begin with a sample, or something I've recorded like an ambience, or a drum pattern… But really I think it's good not to be too systematic when you're trying to start something new and allow the idea to just unfold naturally. So long as the track has a feeling behind it, it'll connect with someone."
What's your next musical challenge?
Lxury: "I think it will be to bring a more minimal side to my music. It's always tempting to layer up sounds and create great thick textures, but at the same time I want to start making tracks with more space."
Besides your own music, what are you looking forward to throughout the year?
Lxury: "Hearing everyone else's. Things progressing and people adapting. I think this could be a big year for music in terms of a shift, and I think I'm looking forward to it."
Dummy Mix 243 // Lxury tracklist:
01. Lxury Square 1 (Club Edit)
02. Lxury AWA Dub
03. AceMo Swingset
04. Stephen Brown Medusa
05. AceMo Tr¡p¿
06. Lxury Equals
07. AbJo By We Pass (The Pharcyde)
08. Erdbeerschnitzel Semantics
09. Borrowed Identity Searching Forever
10. Life Force Drastic Cusp
11. MK21 Monoleet (Raw)
12. Color Plus Rytm
13. Unknown Girl (Newkick)
14. The Borderland State Ideam
15. Brandon Hurtado Side B.4 – Small Tremolo 1
16. Lxury Because
17. Unknown Unknown
18. Stephen Scott Day So Far, Yet So Close
19. Unknown Omnimulti
20. Unknown System
21. AbJo New Days (Madlib)
22. S. Marharba A Cold Glass Hand
Greco-Roman released the 'Into The Everywhere' EP on January 19th 2015 (buy).