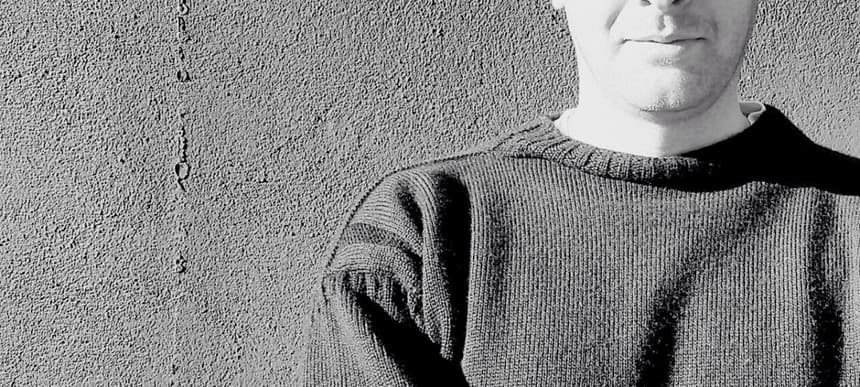 28.04.2015, Words by dummymag
Dummy Mix 255 // Huntleys + Palmers
Huntleys + Palmers is a label and clubnight that we've admired for years now. Headed by Andrew Thomson, who splits his time between Glasgow and London, Huntleys + Palmers have long championed exciting dance music from around the world and introduced an array of new talents. Artists like Auntie Flo, Alejandro Paz, and SOPHIE all had early releases on Huntleys + Palmers, while the Africa-focused Highlife label/party offshoot – set up alongside Auntie Flo – challenges the established narrative that house music is an exclusively Western invention. Despite turning seven years old last year, it still feels like things are just getting started for them.
Huntleys + Palmers have two major celebrations coming up. The first takes place at The Art School in Glasgow this Friday (May 1st) and sees James Holden, Helena Hauff, Alex Smoke, Golden Teacher, Karen Gwyer, and Hodge (whew) all performing. After that, they'll be heading down to London for Land of Kings Festival on Bank Holiday Sunday (May 3rd) for a special with Lena Willikens and Ghost Culture.
Before that, tuck into a new mix from label head Andrew Thomson, which features plenty of the artists you'll be able to catch at the shows. We also hit up Thomson over email with a few questions about Huntleys + Palmers for the uninitiated.
When did Huntleys + Palmers first begin, why did you start Huntleys + Palmers, and why does Huntleys + Palmers still exist today?
Andrew Thomson: "The parties started end of 2007, the label during 2011. Both were started to showcase great new music and artists and there's still plenty of that going on, so why not?"
What records would you say are foundational to H + P?
Andrew Thomson: "It's pretty difficult to pin down specific records. It would end up like that 1000 track playlist that Caribou had floating about a while ago.
"How about this instead? These are tracks I haven't got round to tracking down, or finding out more about them yet. Some have been posted by friends on Facebook, others I've heard out recently. It's taken me a while to finally ID the last one, which I first heard on this amazing Questlove mix from years ago. One, two, three, four, five."
Running a label is extremely rewarding. It's also really stressful. Same goes for putting on parties, yet you do both. What makes you keep going back?
Andrew Thomson: "Discovering and sharing new and interesting music is the the main incentive in both capacities – the rewards outweigh the process."
What feeling do clubbers have upon leaving a Huntleys + Palmers night?
Andrew Thomson: "It depends on the event really, but they really should leave with joy in their hearts and a spring in their step, thankful in the knowledge that they have been exposed to an innovative artist/DJ/label, who might not necessarily have played in their locality otherwise."
Given SOPHIE ended up producing on Madonna's album, pick one H + P artist (or friend of the label) and one major label pop star and tell us why they should be working together.
Andrew Thomson: "Good question! Funnily enough Alejandro Paz actually turned down sending one of his tracks to Tiesto. I could probably see someone like Lena Willikens or Helena Hauff doing something interesting with Lady Gaga, although if Surgeon has opened for her, maybe that's a cop out? I'm sure Auntie Flo could do a good big emo house rework for some big indie band or another."
OK, so what the bloody hell is going on in this mix?
Andrew Thomson: "The mix features productions and remixes from all the artists playing at our May Day party in Glasgow. It's pretty Holden heavy – mainly because the rest of the lineup was formed around his new live show. There are many more great tracks from all the others, but I feel these work well overall. The Sand track is an old H+P favourite and felt appropriate to open with given the date. Alex's Steve Reich remix is a nod to the Minimal Festival programme that the event also features on, and there's also a few forthcoming labels bits as well. I'm glad I got to include the Depeche Mode remix which is an absolute monster."
What does H + P have in store for us in the future?
Andrew Thomson: "I guess beyond the weekend ahead, the main things for now; is the amazing new album from Auntie Flo and the forthcoming debut from Glasgow based artists, Hi & Saberhägen. Also, our Highlife offshoot celebrates five years in June and we've got a bunch of parties lined up for that in Manchester, Lyon, Sheffield, Bristol, Edinburgh, Glasgow. The Highlife World Series still has two releases from Kenya and Uganda to drop this side of summer. Plenty happening anyway! I should also point out that we've recently released another EP from Wrong Steps, which slipped through the Record Store Day cracks slightly and shouldn't be overlooked."
Dummy Mix 255 // Huntleys + Palmers tracklist:
01. Dextro Do You Need Help (Holden Tool)
02. Sand May Rain
03. Holden Blackpool Late Eighties
04. Golden Teacher What Time Is It?
05. Pye Corner Audio Inside The Wave
06. Karen Gwyer Mississippi
07. Helena Hauff |#+#|
08. Hi & Saberhagen Clan of Sisterhood
09. Steve Reich Proverb (Alex Smoke remix)
10. Orphan Horns of the Spirit (Karen Gwyer remix)
11. Holden Renata (Daphni remix)
12. Hi & Saberhagen Influence
13. Helena Hauff Split Scission
14. Depeche Mode The Darkest Star (Holden dub)
15. Hodge I Don't Recognise You Lately
16. Alex Smoke Sortie
17. Holden Renata
18. Wraetlic Ship of Fools
Huntleys + Palmers parties take place at The Art School in Glasgow on May 1st (buy tickets) and Land of Kings Festival in London on May 3rd (buy tickets).