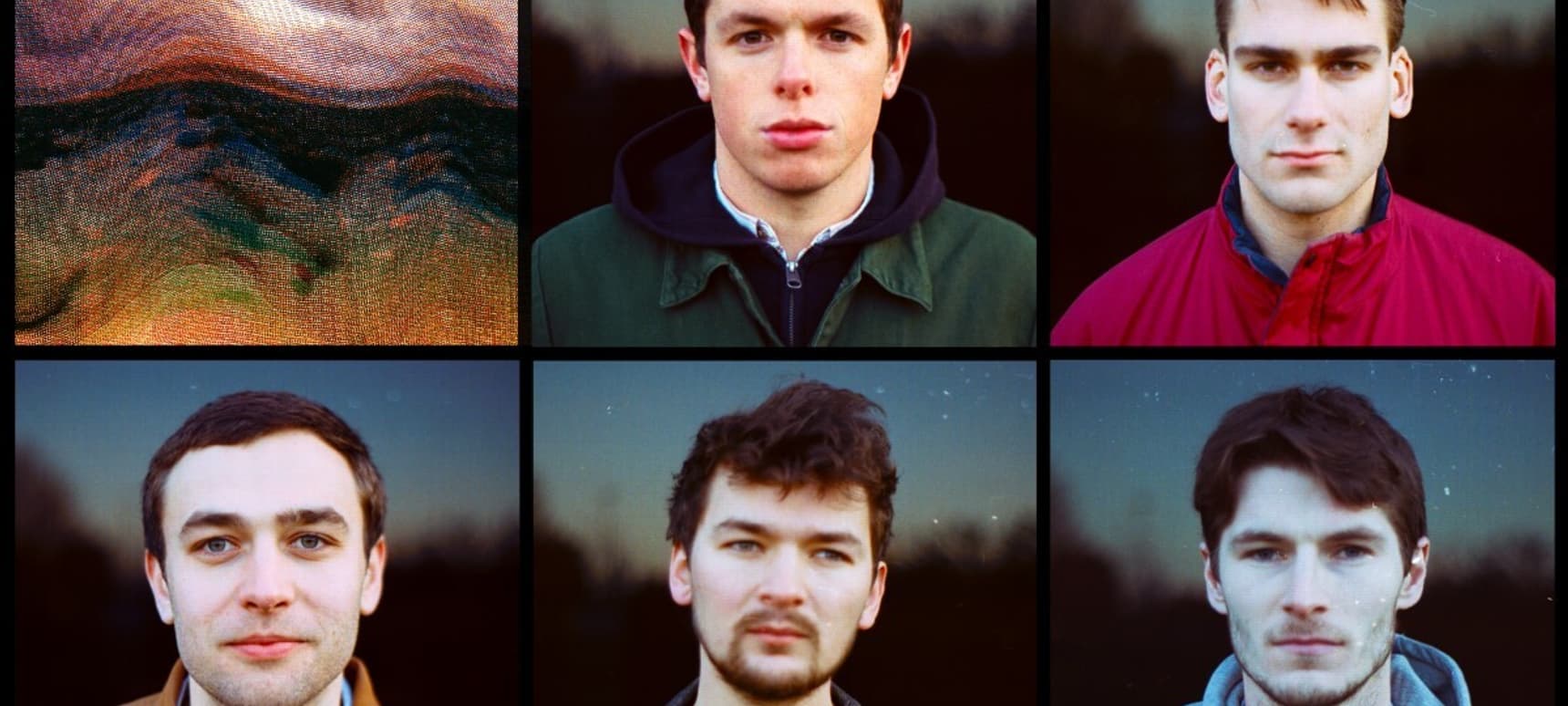 14.07.2015, Words by dummymag
Dummy Mix 262 // Groves
Groves are a five-piece band from South London set to play our free show at Ace Hotel tomorrow (July 15th).
Groves impressed us with their single Send High earlier this year. Send High was a sophisticated and impressive introduction to the band, fusing together letfield electronics, slow grooves, and expressive guitar work with fantastic results. Both Send High and its more introverted b-side Backless came produced by Richard Formby – one of the best producers a band can work with today, having lent his skills to albums by Darkstar, Wild Beasts, and Egyptian Hip Hop in recent years.
Besides their songwriting and production work, Groves are also involved in a clubnight, Late Night Grooves, which has taken place in various South London venues so far. The gist behind Late Night Grooves is that Groves play live and invite other bands in to join them, followed by DJ sets into the early hours. It's hardly a radical idea, but it's nevertheless a welcome one – it's become a lot less common in recent years to see bands play late sets in nightclubs, and as far as we're concerned it's about time more people came back round to the idea.
Groves' Dummy Mix is a collection of influences new and old, with psychedelic grooves by Unknown Mortal Orchestra rubbing up against gritty house by The Cyclist and eyond. We emailed a few questions over to the band to learn a bit more about them.
Hello, Groves. As a new band who hasn't done too much before, not a lot of people will know who you are. Introduce your members!
Groves: "We are five people: myself (Nick), Tim, Dom, Baxter, and Tom. I do vocals/guitar/keys/writing, Tim hits drums, Baxters's on the bass, Dom's on drums and samples, Tom's lead guitar."
You're at a party. Someone strikes up a conversation – it's a clueless A&R! When you mention you're in a band, they ask what sort of music you make. How do you describe yourselves?
Groves: "Firstly, I'd try to avoid properly answering the question so as not to sound pretentious. But then in the end you always end up having to answer and it always comes out something like 'kind of electronic, but not, because we play live instruments', which doesn't sound pretentious, but also doesn't really mean anything."
Richard Formby is one of the finest producers a band can work with today. What was your experience like working with him?
Groves: "Really good guy, very chilled, and has some great ideas. We really enjoyed working with him and we think he took our songs up a few levels for sure. Without having to say very much, he just seems to get things right. He has a great technical knowledge too, which unlocked a lot of ideas during our sessions."
You also run a clubnight called Late Night Grooves. What is the general deal with that? What makes it cool and special?
Groves: "We put on nights every few months. We've ended up doing them in different places each time, but the last one was in Camberwell near where most of us live. We run them ourselves and we try to get support acts and DJs that we really like. Last time we got a really good band called Junk in, who we're doing another show with in a couple of weeks. There aren't a load of live music clubnights anymore, which is a shame, so maybe that's what makes it special. That and the different venues we host them in – at the last one we could only setup and soundcheck once they'd finished shooting some porn in the room. We've sold out each one though, so they can't be too bad…"
What's happening in this Dummy Mix?
Groves: "Just a few good tracks that we're into, new and old. I don't think there's any kind of genre running through the mix, but they all work together. The World Is Crowded is probably my favourite track off my favourite album this year, and we're into The Cyclist's EP. I think the whole mix is pretty mellow, but I have put it together while the sun's out, so I guess that shows!"
What happens next for Groves?
Groves: "We're playing your night, then another in a week, then we're doing Midi Festival in the South of France at the end of the month, which we can't wait for. Beyond that, we're mostly just in the studio, trying a few things out production and writing-wise, working towards an album."
Dummy Mix 262 // Groves tracklist:
01. Shuggie Otis Aht Uh Mi Hed
02. Nicolas Jaar No One Is Looking At You
03. Luke Abbott Modern Driveway
04. The Cyclist Hot House
05. Daphni & Owen Pallett Julia
06. Reven Masque
07. Mbongwana Star Malukayi (feat. Konono No.1)
08. Unknown Mortal Orchestra The World Is Crowded
09. Tapes Somebodies Baby
Dummy presents: Clarence Clarity, Stay Bless, and Groves at Miranda @ Ace Hotel, London on July 15th 2015 (free tickets).