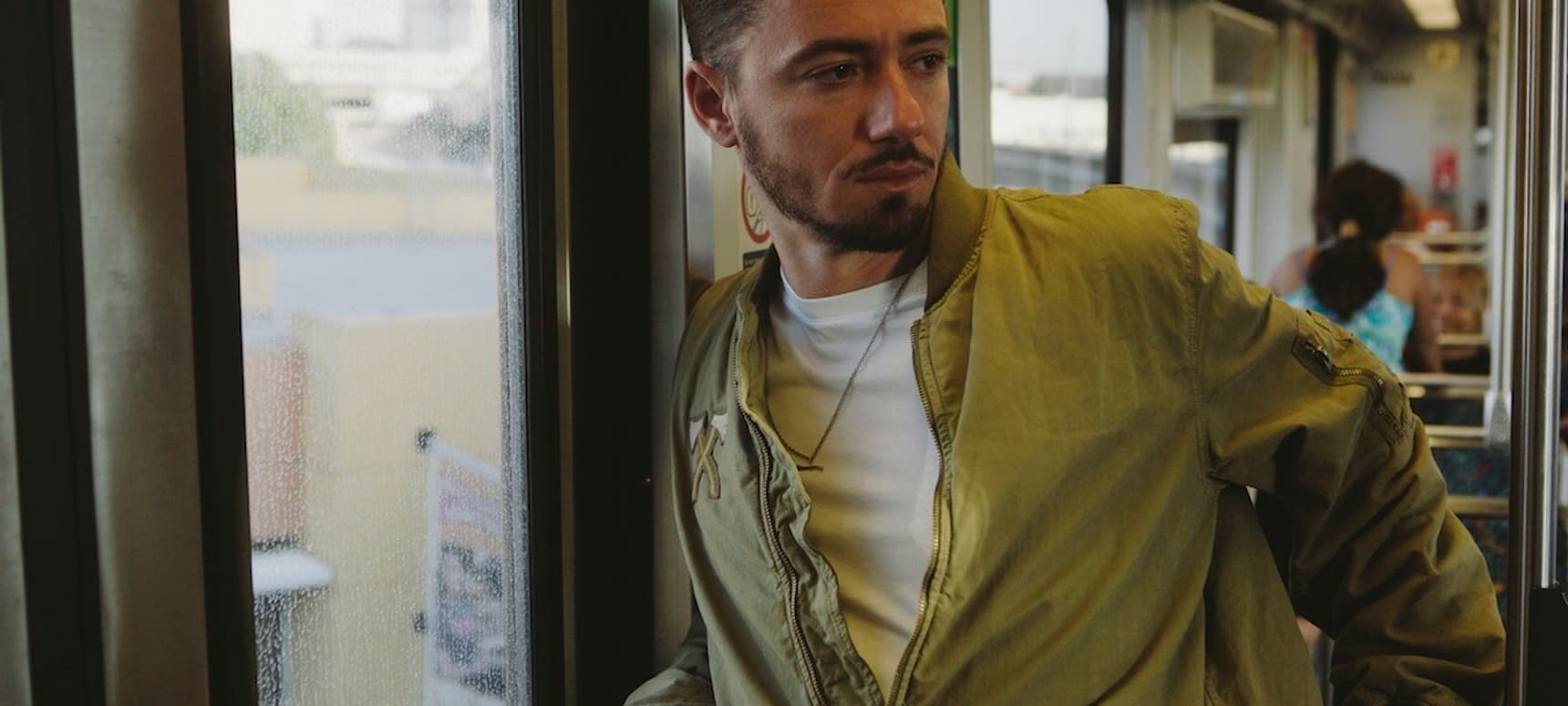 22.07.2015, Words by dummymag
Dummy Mix 263 // Jesse Hackett
Jesse Hackett is a multi-instrumentalist and producer who has been on Dummy's radar for a long time. He first came to our attention through his work with UK-meets-Kenya group Owiny Sigoma Band and with Blludd Relations (his leftfield pop project with Bullion), but Hackett has also been a member of the Gorillaz touring band, Damon Albarn's Africa Express, and his own band Elmore Judd. He's basically a mainstay of the internationally-focused yet London-based music scene.
With all these projects on the go, it's a surprise that Hackett has found time to focus on his own music, but recently he completed a solo album named 'JUNK'. The album's name comes from its concept: the record was made entirely using a discarded Yamaha PSR-110 keyboard that Hackett found at a recycling bin. As they say, one man's trash is another man's gold.
With 'JUNK' out now via Circle Star Records, a new Stones Throw sublabel curated by Peanut Butter Wolf, and before Hackett's forthcoming live show at The Shacklewell Arms in London this Friday (July 24th, with DJ support from Bullion, Otis, and Lord Tusk), Jesse has shared a short mix featuring new material from Owiny Sigoma Band, a cult classic by Space Art, and some freak folk from Los Angeles.
Listen below, and read a catch-up interview with Hackett recently conducted over email.
Your new album was made predominantly using a keyboard you found in a dump. What was the appeal of doing an album from such a limited perspective?
Jesse Hackett: "I like the idea of restrictions in music, as we can so easily fall prone to indecicion due to an abundence of tech, a billion new plug-ins, drum machines or whatever. I could personally go in a thousand directions at any given moment, but I may be prone to drift up my own musical crevice. The keyboard was a nice focus, and about seeing how far I could stretch my creativity within its musical boundaries. Like an exercise in minimalism, but not really."
Seems you always seem to have a bazillion projects on the go, what else are you working on?
Jesse Hackett: "We have our third Owiny album dropping next month, with an accompanying short film, which I'm excited about. I'm working on an album which will feature my dad and his old hippy mates in a kid of stoner rock/psych setting – it's an homage to my upbringing, and to blues music and the '60s. I have also been in Uganda recording a new record with an amazing multi-instrumentalist called Albert Sempeke. Also, I'm working on new Blludd Relations material with Bullion."
What's up with this mix, then?
Jesse Hackett: "This mix includes two new tracks from the forthcoming Owiny LP. The song Nyanzer Night was an attempt to capture the mood of our trip to Western Kenya last year. We drank battery acid moonshine and bathed in the flames in the rural, up-country setting of Elego. Other songs include Jah Mic, which is a loose take on the Lee Perry 'Super Ape' sound done in a raw luo electronic style. I included a song by White Magic, an L.A. folk musician whose music I was introduced to via Leaving Records. There are also a few rare gems that Peanut Butter Wolf hooked me up with on there."
Dummy Mix 263 // Jesse Hackett tracklist:
01. Owiny Sigoma Band Nyanza Night
02. Bill Frizzell Twenty Years
03. White Magic Song of Solom
04. Owiny Sigoma Band Jah Mic
05. Jesse Hackett I Don't Wanna Get Old
06. Space Art Love Machine
07. J.D. Hall Way You Love Me
Circle Star Records release 'JUNK' on July 17th 2015 (buy).