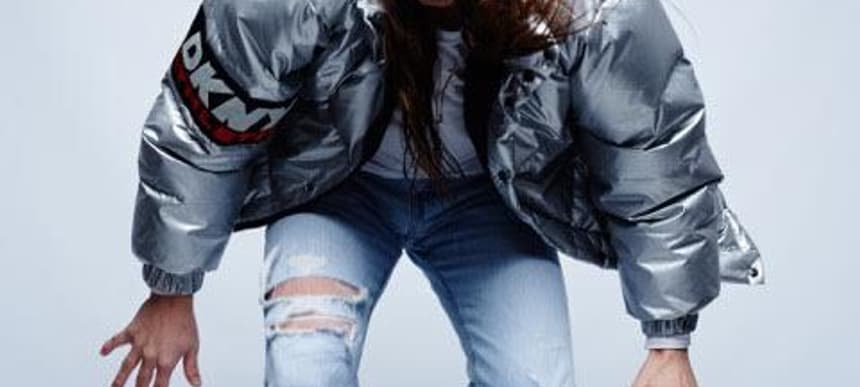 02.09.2015, Words by Natalie /
Dummy Mix 270 // Bruce Smear
Beach Fossil guitarist Tommy Davidson uses the moniker Bruce Smear to play with unexpected sampling and textures in an electronic project you would hardly expect from the Brooklyn indie rocker. His tracks are sharp yet gooey with an inspiring club hook. His avant garde style can be seen in his latest video for the single Pick & Roll which, alongside Finish director Anton Tammi, Smear cast crustaceans as the subject using their naturally rapid and jerky movements to parallel his musical style. Living in New York, Smear draws a lot of inspirationally the city's sound palate: the honking cars, the screeching subways and the clamoring street percussionists. Using this as his blueprint, Smear ties in his love for STOMP and holophonic sound to create an energetic and textural sound landscape. The Bruce Is Losse Mini Mix is a product of this, a collection of motifs using found object instrumentation. I met up with Smear in a Brooklyn park, removed from the chaos of the city, to discuss the Bruce Smear vision.
How or when did the Bruce Smear persona come to be?
Around mid 2012 I was eating a Jimmy Johns sandwich and 5th Element came on and I just got to thinking how cool it would be to rework that soundtrack. I love the concept of futuristic beats and where they take you. Jimmy Jam and Terry Lewis, Art of Noise, Trevor Horn are all people I look up to who have pushed music to new places.
The Bruce Smear material is such a departure from the Beach Fossils vibe. How seamless was the transition to electronic?
I feel like I would be in a rut if I were just doing Beach Fossils or Bruce Smear, its refreshing to move from one concept to the next. [Beach Fossils] is currently working on material and playing shows so moving between the two concepts keeps me on my toes. I have diverse taste so I've enjoyed getting to explore some different sides of myself musically.
What do you think of the indie rock scene now that electronic has such a spotlight on it?
I think there will always be a market for rock. There are a lot of nameless, faceless producers but have a person-to-person connection is still a core component of music.
What's your process when you're crafting the Bruce Smear sound?
My style is minimal and organic. I like it to have the feeling of being familiar but alien. My creative process isn't driven by melody, its inspired more by texture. I use samples instead of synths to build a beat. Using samples gives it that feeling of familiarity but taking it to a new place.
Do you see using vocalists as part of the future?
With beat driven music, I like the concept of vocal gymnastics. It's a conversation, a push and pull between hard hits and vocals. I would be interested in creating an instrument out of the vocals.
Bruce Smear's EP Chlorine, originally released digitally by Driftless Recordings, is available physically on 12" via Orance Milk Records (buy).