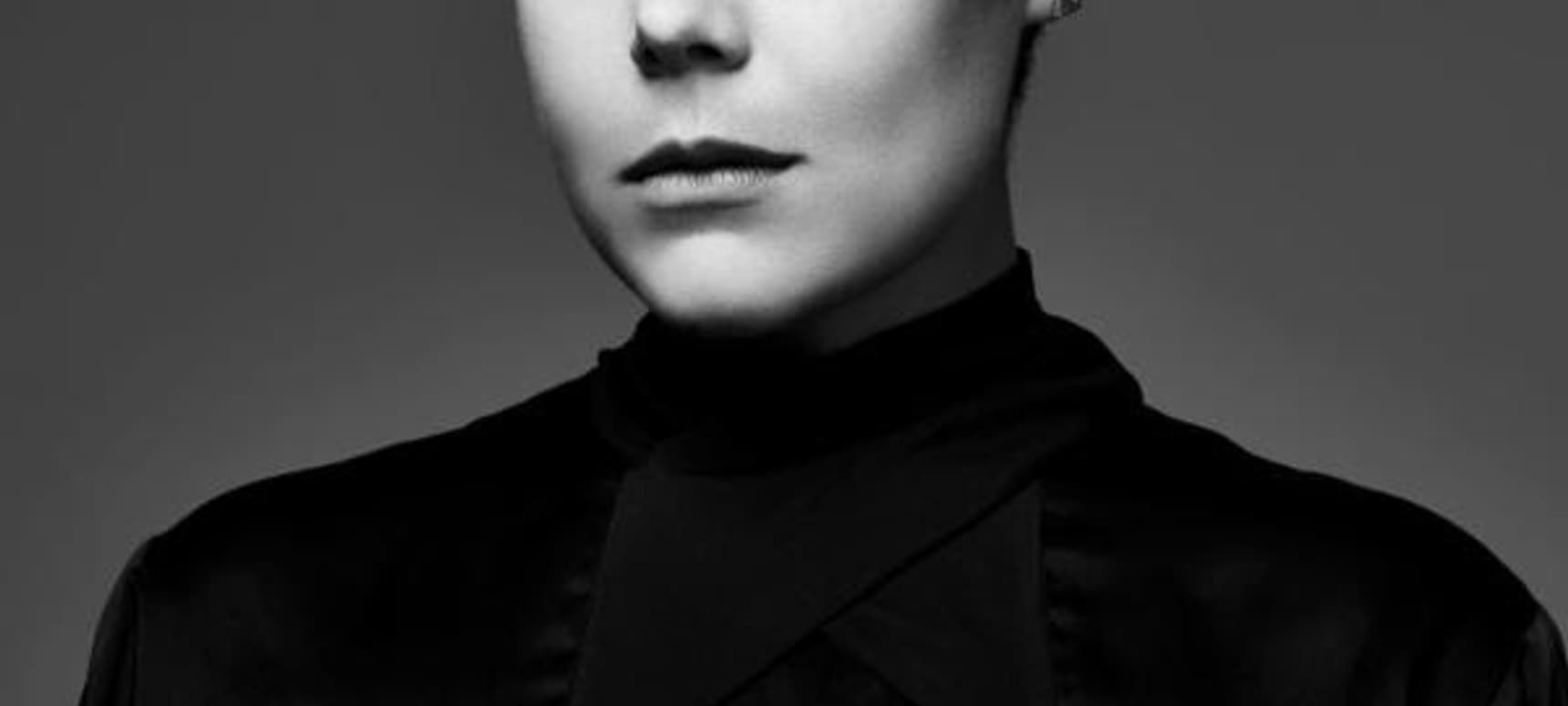 30.09.2015, Words by Natalie /
Dummy Mix 275 // LOUISAHHH!!!
Every time I sit down to write about LOUISAHHH!!! I have to remember, three of each, three of each. I should have probably asked Bromance's leading lady how she ended up with three h's and !'s in her name but I must have drank too much coffee that day, because instead I asked who her the recent EP 'Shadow Work' on would be if it was a person. LOUISAHHH!!! thought that was weird. Truth be told, I am weird.
Bromance's leading lady LOUISAHHH!!!'s (three of each, remember) name is "chosen as a war cry or a shriek of delight". I can kind of imagine girls shouting at a sleepover whilst falling off the bed after eating too many Maltesers, or maybe the kind of voice you use when you find out all your mascaras gone, or somebody walks in on you in the bathroom. Every time I've seen the name written down or on a flyer, it's had connotations of fun. Not a self-serious DJ name, but a flurry of personality, which LOUISAHHH!!! most definitely has.
Born Louisa Pillot, she started singing and playing instruments at an early age before an introduction to DJing in her late teens. Definitely underage, LOUISAHHH!!! started sneaking into New York City clubs with fake IDs, which helped to harvest her interest in house music. Moving to the West Coast for a while strengthened her active involvement in the scene and also aided the development of her talents as a singer and songwriter, an aspect that features heavily on 'Shadow Work'. The moody, spoken word coating on tracks like Ready make everything a bit more real; exposing LOUISAHH!!!'s innermost thoughts, feelings and apologies over a foundation of progressively building beats, for a deeper and more whole listening experience.
Listen to LOUISAHHH!!!'s mix below, which samples some tracks from 'Shadow Work' alongside further selections for "warriors". It's run-tested by Pillot herself and ready to fucking roll.
Hey LOUISAHHH!!! How's life treating you at the moment – are you having a good, weird or mental day?
Louisahhh!!!: "I'm having a good day! I write to you on an airplane from Albuquerque to El Paso. Last night's gig was fantastic – so good I had trouble sleeping – the energy was intense! Today feels optimistic and productive. Life is treating me very well and I'm trying to stay in gratitude and giving back."
Tell us more about the mix – any exclusives inside, or a track that you're obsessed with (more than the others)?
LOUISAHHH!!!: "I should probably say my own work, I included a lot of stuff from the new EP on this mix and I'm really proud of these tracks. Honestly, though, my favorite track is probably the RP Boo one. I'm obsessed with him, his work inspires and delights me endlessly."
Is there a good time to listen to the mix – maybe doing something in particular / a mood?
LOUISAHHH!!!: "All of my mixes are run-tested, they are made to make you feel stronger. This is music for warriors. Listen when you need to be brave."
Do you have any stories about any of the artists on the mix (nothing too incriminating…haha)?
LOUISAHHH!!!: "I'm pretty sure RP Boo thinks I'm insane because we've never met but I totally fan out on him on the internet. Constantly. RP Boo if you are reading this I swear I'm not stalking you, I just think you're the best!"
Can you sum up Shadow Work in a few words? If it was a person, who do you think it would it be?
LOUISAHHH!!!: "That's an unbelievably odd question. I guess it's really personal work…so it would be me, growing into and out of myself over the last couple of years. It's a pretty moody, a serious EP. I have to offset the gravity of it by posting lots of funny dog photos on my Instagram."
What's your no holds barred, no budget restriction dream outfit for playing out?
LOUISAHHH!!!: "I don't know…I used to really care about fashion but it is hard to keep up with. I would probably want to wear a Christian Joy custom piece; she designs all of Karen O's stuff and I was her first intern when I was still in high school – she made my prom dress and is just such a genius bad-ass, if I could be outfitted by her constantly it would be pretty sweet. Patti Smith has this quote about it being more important to wear the clothes, not let the clothes wear you. I agree wholeheartedly."
Status drink of choice?
LOUISAHHH!!!: "I'm clean and sober so I really only drink water and coffee. Status drink is a litre of Perrier in the DJ booth that I drink out of the bottle because I am a savage."
Whats next? Any famous last words?
LOUISAHHH!!!: "Please forgive me, I forgive you, thank you, I love you."
LOUISAHH!!! Dummy mix tracklist:
LOUISAHHH!!!'s EP 'Shadow Work' is out now on Bromance Records (buy / stream).