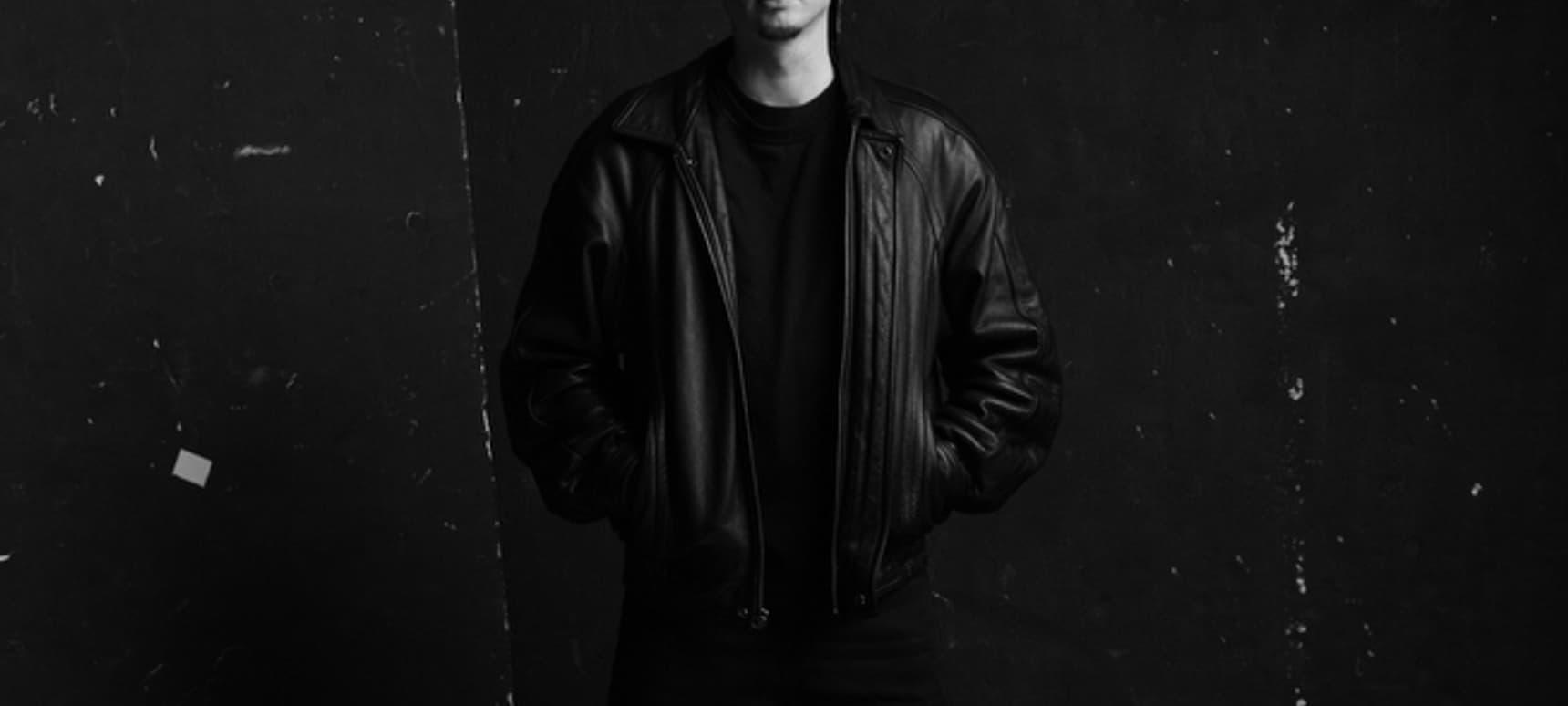 23.10.2015, Words by dummymag
Dummy Mix 279 // Dave Luxe vs. Young Luxenberg
Dave Luxe is a prime example of a new age music producer. An individual who has a deep understanding of music alongside an innate ability to channel their desires into creating any sound of music they desire. With a background as a studio engineer, and previously teaching electronic music production at the world renowned SAE institute, it is apparent that the Brussels native has a strong foundation which facilitates him to genre hop so freely.
Whilst having spent the last six years making music – from putting out Chopped and Slowed mixtapes to working on his 'Smooth Sailing' EP with Dallas rapper Yellaman – Dave Luxe has also been one of the premier promoters in Brussels, bringing the most interesting underground acts to the city with his promotional team, Regulate.
Dave generated his largest following making future beats music, or as he likes to call it – "emotional club" music. A quick scan of his Soundcloud page and you see him lay claim to being the 'king' of his field. With super melodic remixes of Ciara's Overdose to Tinashe's Vulnerable that have garnished him millions of views on YouTube and Soundcloud, Dave certainly has some ammo to back up his claim.
Most recently, under his alias 'Young Luxenberg', Dave has been exploring club edits, earning the respect and adoration of many budding DJs who scour Soundcloud looking for the most exciting cuts to play in the club. With Young Luxenberg, Dave has discovered a formula and has kept true to it, often using the same drum and vocal samples in most of the tracks. We caught up with Dave to see what he's been up to, and where he plans to take it next.
Tell us a little bit more about the mix. Why did you decide to include the tracks you did?
Dave Luxe: "I wanted this mix to be a good example of what I'm vibing to right now and of what I'm playing both as Dave Luxe and as Young Luxenberg. That's why I really wanted to blend the club tracks with the R&B/rap stuff, and try to make something cohesive out of genres that don't necessarily have a connection. I think that's what keeps things interesting too."
All of your music has always been put out for free. Is there any reason why have you always decided to put the music out for free?
Dave Luxe: "I guess the main reason is that it's a lot of remixes and uncleared samples. That's what I've always been doing, remixes, edits, mashups. And obviously I don't wanna make money out of other people's work, so it just makes sense to give it out to the community, to the DJs, and try to spread the sound as much as possible."
The majority of music you have just put out onto Soundcloud. Is there any reason you haven't attached yourself to any labels or internet collectives?
Dave Luxe: "Soundcloud is, or at least was, a really great medium for electronic music and particularly new niche genres. It empoweres the producers, and gives them a platform to spread their music without the need of a real label structure. I really like that approach, the DIY kinda thing. Of course labels are very important, and I really like the idea of internet collectives too, but myself as a person I need to feel a connection on a personal level, more than just a similar sound, to get involved with people. I'm kind of a loner, and as I've always been doing a lot of different stuff I think it's hard for me to fit in a particular mold. So I just like doing things on my own."
What's the feedback you've gotten on your latest alias Young Luxenberg?
Dave Luxe: "I had a lot of good feedback actually… Especially from people who have known me for a long time. I've always been playing Club music, so it's kinda going back to basics. I'm remixing songs that your average producers won't do, so often people are tripping because of this. I had some well-known people in the industry ask me for the tracks so I'm really happy about it."
You have dibbled and dabble in a number of genres, do you have any tips as to how a producer can find their "formula" when trying to make a specific genre?
Dave Luxe: "I produced a lot of different genres that's true. I've always been listening to a very wide range of music, from blues and jazz to house, techno, electro, East Coast rap, West Coast rap, Southern rap. I wouldn't be happy if I had to stick to one genre. It's a curse and a blessing at the same time as it can be difficult for your crowd to follow you, but it gives you the opportunity to meet various people and go different places. The only tip I could give to aspiring producers is keep your ears and your mind open, listen to as much stuff as possible. And of course a little tutorial here and there won't hurt."
"The only tip I could give to aspiring producers is keep your ears and your mind open, listen to as much stuff as possible." – Dave Luxe
What's next for Dave Luxe?
Dave Luxe: "Right now I'm taking it easy on the production. I am very busing touring around Europe so I can't be in the studio that often. I started promoting again so that's very time consuming too. I am actually starting to work on my own imprint, so right now the business side of things took over the artistic side, but I'll be back at it soon enough I hope. Expect some very different music, once again!"
What would you say is the best photo of you out there?
Dave Luxe: "That's a tough one, I'm not very good at keeping track of pictures and such, and I actually hate photo shoots. But I really liked that one picture a promoter in Las Vegas sent me of my face on a huge billboard, he had it made for a party I was headlining out there. That's the kind of stuff you don't see every day, or at least not yet [laughs]."