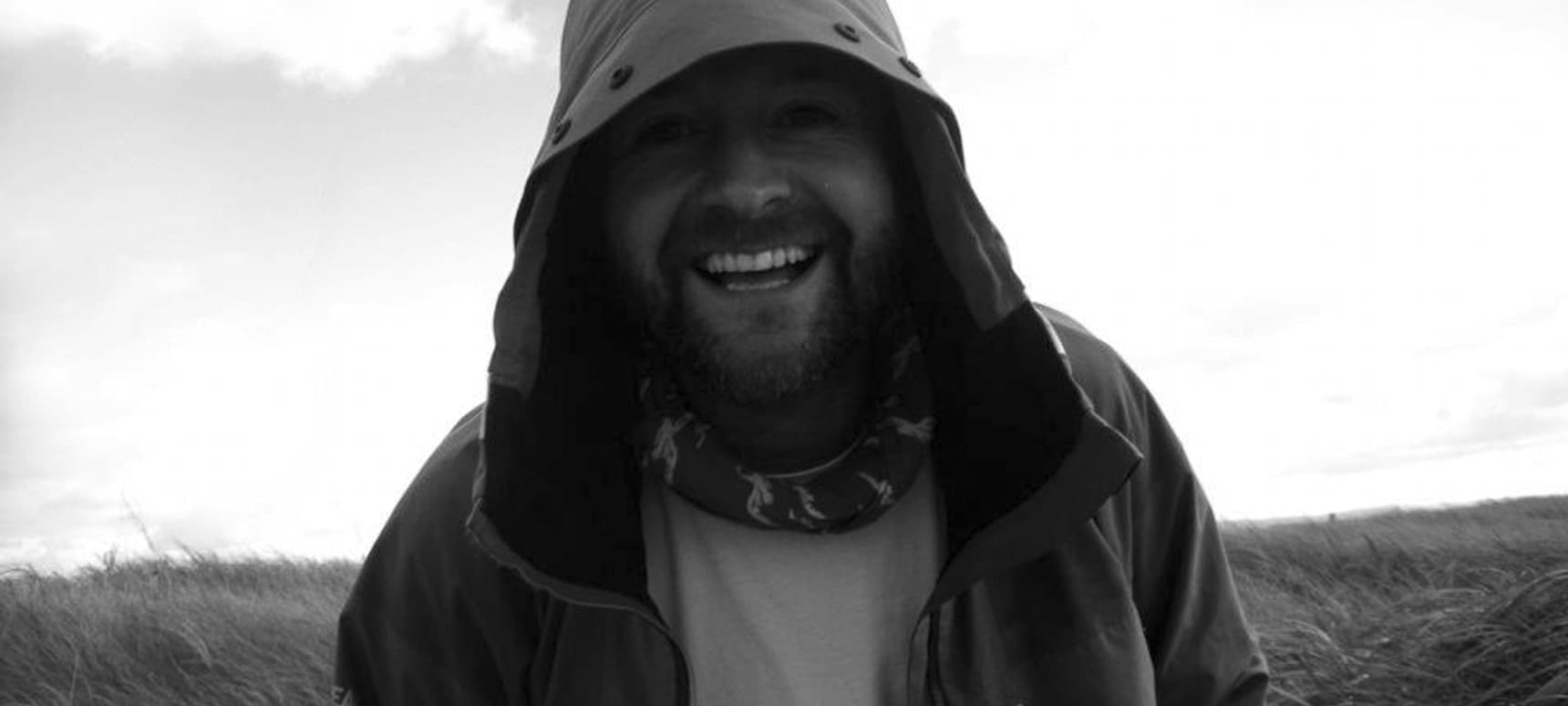 06.11.2015, Words by Natalie /
Dummy Mix 283 // Lord Of The Isles
With another slab of dreamy, delicately crafted house music recently finding its way onto the shelves of the most respectable store's record shelves, we managed to convince Lord Of The Isles to grace us with an addition to the Dummy mix series. Neil Macdonald's 'Clearness of Love' EP is his second release for Munich label Permanent Vacation (also a regular home to the likes of John Talabot and Mano Le Tough) and his first of 2015.
Longtime friend of fellow Edinburgh resident Lindsay Todd, who heads up Firecracker Records, he has been involved in electronic music since they bagged a club residency in the Scottish capital back in the mid-90s. It wasn't until 2011, however, that he received much attention to his productions. A period of focus on his music making preceded that breakout release on Adult Contemporary and was followed by notable 12"s on Phonica and Shevchenko. The mix he's produced is a tour through the record collection that informs his distinct, if unshowy, style.
Listen to the mix from Lord Of The Isles and check out Jake Hulyer's quick chat with the producer after the jump.
What was your approach in putting together the mix?
Lord Of The Isles: "I made a more dancefloor orientated mix last week and and I didn't feel like doing that again so soon, so approached this one more like a mixtape. More for the head than the feet."
A lot of the records (unsurprisingly perhaps) share a lot of similarities with the kind of tracks you produce; there's a sci-fi, soundtrack-esque kind of grandiosity to some of the sounds in them. What is it that appeals to you about that sort of aesthetic?
Lord Of The Isles: "I think I'm drawn towards strange, otherworldly sounds. As for the soundtrack aspect, I suppose I enjoy music that has a sense of place or atmosphere. It sparks my imagination."
You've spoken before about the role of the Scottish Highlands and the outdoors in influencing your music. Does this ever manifest itself in field recordings?
Lord Of The Isles: "Yes, I'm always recording things when out and about. Sometimes not even out and about. I have an amazing recording of a dripping tap! It's true. It will see the light of day sometime soon. Living in Scotland is a real bonus though. You can be in some very remote and incredible places within a few hours. This has had an influence on everything I do as an artist."
In an interview with Resident Advisor last year, you said you stopped engaging with new records in the period where you got really into honing in on production. Is that still the case now?
Lord Of The Isles: "No, far from it. At that time my residency had just finished after six to seven years so I decided to get into production more. I had dabbled a little but this was a complete change in direction. I was no longer DJ-ing every weekend so I paid less attention on records and more on equipment. It would have been great to have the finances to do both but it wasn't like that."
In that same piece you spoke about the residency you held down in Edinburgh when you were first starting out. Have you enjoyed the DJ bookings that have come as a result of your releases? And have there been any particularly memorable gigs of late?
Lord Of The Isles: "Yes I have. I love DJing. The gig last weekend in London was really great at Nibiru. Panorama Bar from last year always sticks out. Although I played live there, I'd love to go back and DJ."
Do you have any plans to release an album in the near future. If so, would you take a different approach to putting together material for that?
Lord Of The Isles: "Good question. I've been writing away for the past few years now with an album in mind. I'm at the stage of collating to see where I am and it's tricky! The material is really quite diverse. I have a feeling two albums might come along at once. Like buses!"
Lord Of The Isles 'Clearness Of Love' EP is out now.