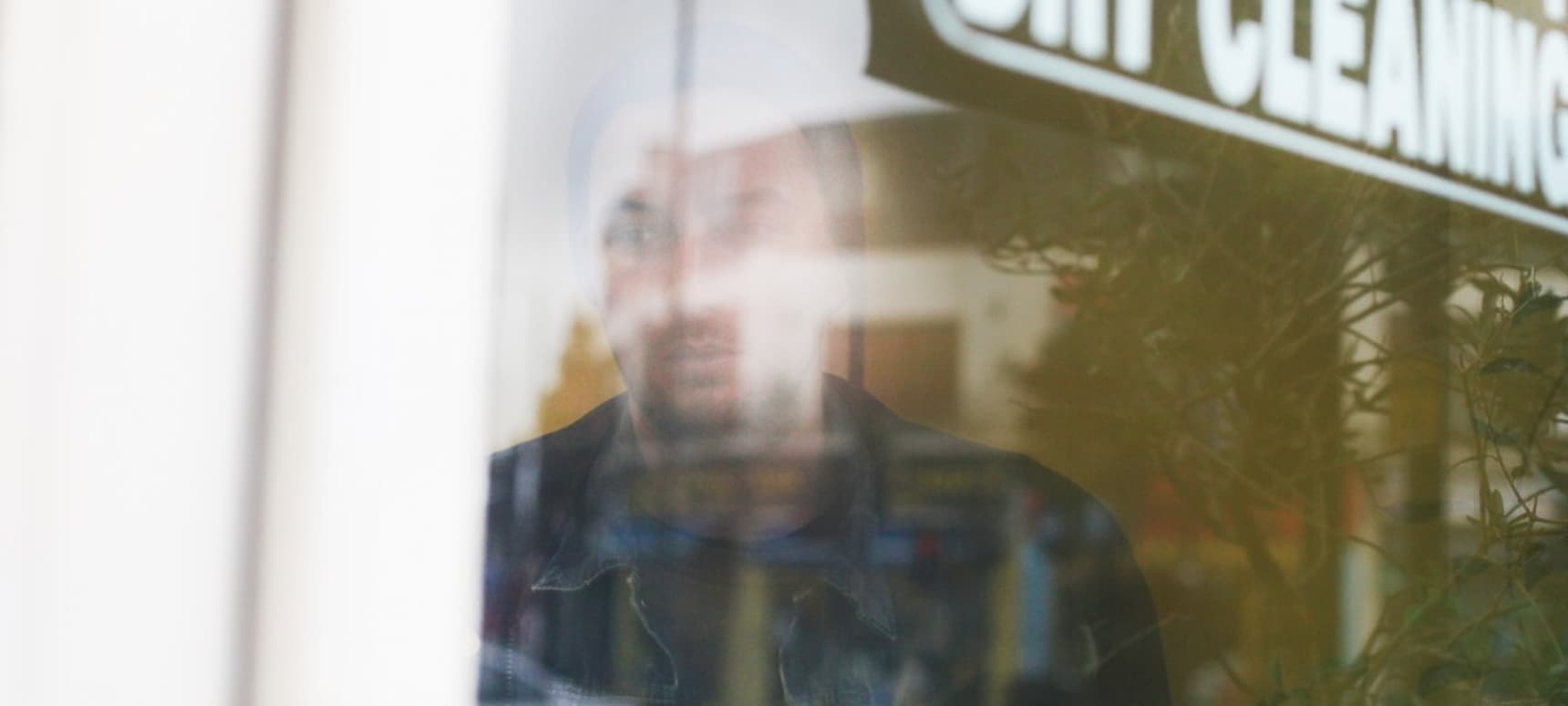 30.11.2015, Words by dummymag
Dummy Mix 292 // Imre Kiss
Midnight Wave was the first body of work to come from Imre Kiss. Working with half-conscious ambient and techno, it set a peaceful precedent for his future work. First released on Farbwechsel two years ago, the cassette tape has recently been reissued in vinyl form via a very fitting home for his hazy sound, Jimmy Asquith's label Lobster Theremin – also the releaser for his 'Raw Energy' EP in 2014. It's the product of having lived in London, the experiences that come with calling the amazing but at times lonely city home. Recorded in a room in East London's Bethnal Green, each track was the product of a single take with the synths that he's acquired.
We've got a mix from the Lobster Theremin producer, a late-night suited selection of tracks which includes a few unreleased bits from the label. Have a listen to it below and check out our interview with him, detailing Midnight Wave, his preferences in 80s ambient and the affect that the UK's capital has had on him.
Hi Imre Kiss! How are you?
Imre Kiss: I'm feeling pretty good, thanks!
Your debut record was just released by Lobster Theremin, consisting of tracks that have been made in one take – were you limiting yourself to that or was it a case of this is done, I can move onto the next track?
Imre Kiss: Most of the synth parts on the album were improvised and recorded on tape but I've been fiddling with effects and arrangements in Ableton later. I wasn't trying to limit myself, I just liked the idea of having randomness and freedom by not using midi. I like to have imperfections in my music.
Having said you weren't really happy at the point in your life when you started to buy more gear and record tracks for the album, did making it help lift you out of that place?
Imre Kiss: I think music is a very good therapy in general. It does lift you up when you create something and you're happy with it but on some days it just pushes you deeper into that hole.
London can be a really lonely city at times, sometimes even more so when you're alone and surrounded by so many people, it can be a strange feeling… what kind of experiences from living in the city went into the record?
Imre Kiss: It did feel lonely at times but I also got to meet some of the most amazing people there. London has a diverse musical landscape and you constantly get bombarded with new experiences. I've used to live close to an area which has a big Jamaican community so you would hear reggae or dub playing while you were walking down the street. The Grime scene in London is something special too. Maybe these influences aren't so obvious on the album but they certainly had an effect on my music.
Midnight Wave is influenced by a lot of the electronic sounds that came from the 80s and as the record often lies in the realm of ambient and the 80s were such an interesting and important time for the genre – what ambient from the decade are you most interested in?
Imre Kiss: Vangelis, Cluster and Tangerine Dream. It's not necessarily ambient but Coil is a very important band to me. Also, Chris Carter from Throbbing Gristle made some outstanding records that still feel fresh today. All the releases from Opal records (Eno, Budd etc.) in the 80's and later All Saints are fantastic. The list could go on forever.
You've made a mix for us, which contains both released tracks and a couple unreleased ones from Lobster Theremin, what kind of head space are you hoping to put people listening to it in?
Imre Kiss: It's the stuff I'd play in a dark, sweaty club filled with smoke.
Visualise for us what went into making the mix and how you constructed it.
Imre Kiss: Normally I start my mixes slow and build it up but I did the opposite here. There are some tracks that I've just discovered and some that I'm playing almost every time I'm DJing. Plus some amazing unreleased tunes from friends.
Finally, at what time of day and specific environment would you most recommend people to listen to it?
Imre Kiss: It's definitely a late night mix. Lights out. 4am wave.
Imre Kiss Dummy Mix tracklist:
01. Hedge Maze Dolphin (unreleased)
02. Generic Face Import (count 0)
03. Mr. Fingers – Finger Fuck (Rush Hour)
04. Minos Saturnian (First Second)
05. Steve Summers Shake The House (Jack for Daze)
06. Panthera Krause Take Me To (unreleased)
07. Alex Deamonds Long Jam (East London Club Trax)
08. Mall Grab Eyes (Collect-Call)
09. TRP Man Of Straw (unreleased)
10. Sentry 02 (forthcoming Proto Sites)
11. Daniel Jacques Emotion Devotion (Mistress Recordings)
12. Madteo Mr. Grecko (Nuearth Kitchen)
13. Chrisma Rush '79 (Polydor)
14. Acteurs I W I (Public Information)