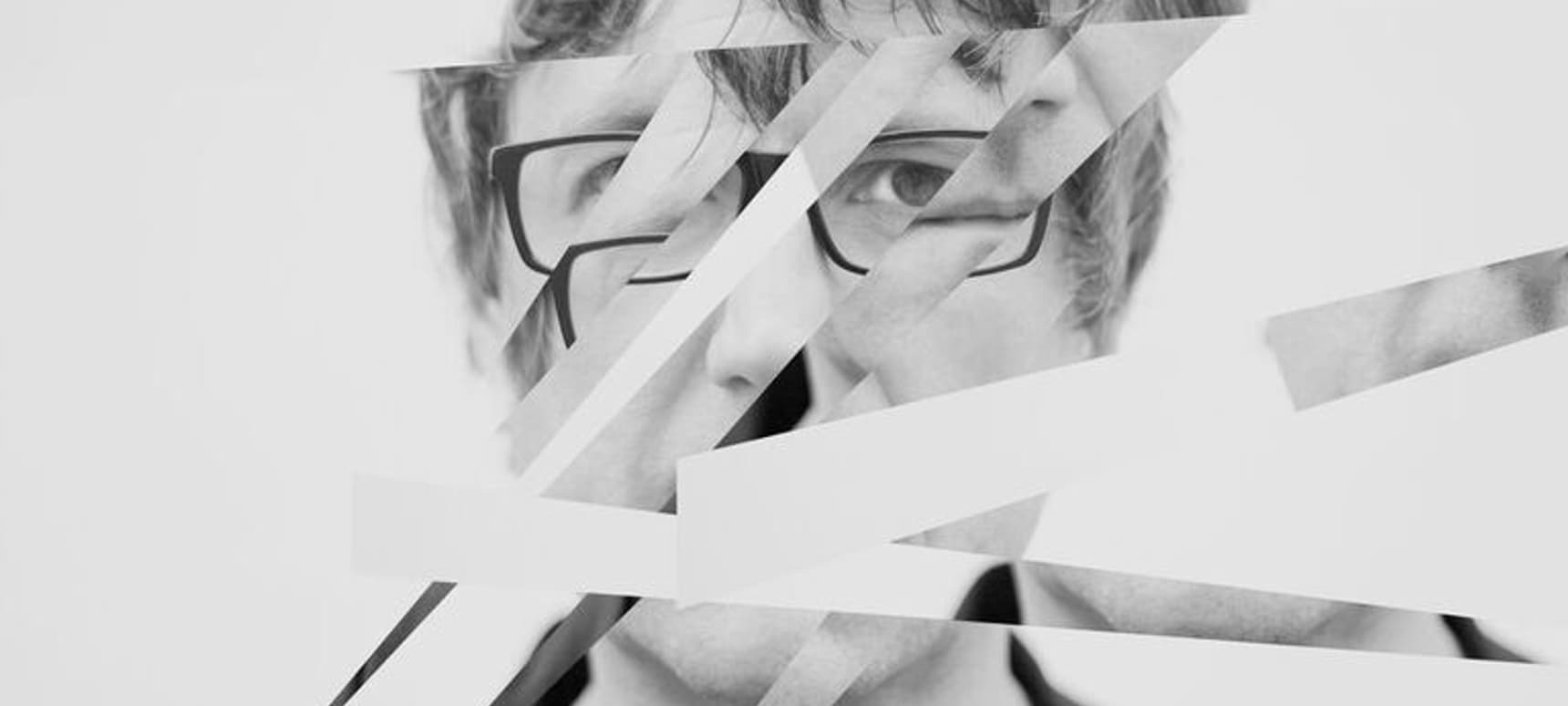 07.12.2015, Words by dummymag
Dummy Mix 295 // Antenna Happy
It's been a busy year for Brighton producer Nathan Pope. After a 20 year hiatus from music, the producer and DJ debuted under his Antenna Happy guise last September with the esteemed 'Pinto' EP on Reinhardt. Antenna Happy followed up the other-worldly incantations of 'Pinto' in September this year with an additional release on the label, 'Body'. Veering more towards the club than 'Pinto', the two-tracker is AH's link into the psychedelic mainframe, with ghostly arpeggios and mechanical synths intent on resetting the system.
Late 2015 also saw the producer set up his own imprint, Antenna Happy Records, which was inaugurated this summer with a double A-sider 'Rotor & Late'. A driving force sure to conjure up fragmented warehouse memories, the release is quite likely a homage to Antenna Happy's teenage years in Wolverhampton, where he polished on up his house and techno knowledge by killing time in RE class listening to Juan Atkins and Kevin Saunderson on his Walkman. A wise choice, I think we'd all agree.
With the digital edition of 'Rotor & Late' out today (December 7th), we thought what better way to celebrate than an exclusive mix from Antenna Happy himself? A forcefield of electronic music – the mix treads through territories of acid techno, house, experimental sounds and moments of pure euphoria. Listen below and read an interview with the producer after the jump.
Hey there – how has 2015 been for Antenna Happy?
Antenna Happy: "Pretty good, thanks. I released a couple of singles earlier in the year on Tenth Circle and Reinhardt, and I've done a handful of remixes. I've also started my own label, and I'm putting out a digital release of 'Rotor / Late' with a couple of fab remixes in December. And I've just finished a new EP that I'm really excited about, which will see the light of day in early 2016."
Tell us a little about this mix – was it made with a vibe in mind or do you think it suits a particular setting?
Antenna Happy: "I guess it's the kind of thing I'd play out really. The mix is built around a Carl Craig track, Futurelovetheme. He's one of my all-time favourite producers and when I was still DJ-ing a lot his records never left the bag. I've started with a Vessels remix of my track Spark, which is one of four really strong remixes that are coming out on Reinhardt sometime in the New Year. There are also a couple of tracks that I'm putting out on my own Antenna Happy label, and other bits and bobs that have caught my attention recently. It finishes with a Cubicolor remix of Howling, who I can't get enough of this year."
Are there any exclusives or stand out tracks nestled in there?
Antenna Happy: "The Vessels and Cubicolor remixes are great, and a particular favourite is the RosenfelD & Guy Mantzur track Deeyowhich I heard recently on a KX compilation. Its fab, really understated and I love the production."
I believe you do tons of stuff outside of music – acting etc – tell us a little more about that.
Antenna Happy: "Acting was my other love alongside music really. I pursued it for quite a few years when I gave up on the music first time around, in the theatre mainly. I may pick it up again one day as I believe its never too late to do what you love. I tried stand-up comedy and that was pretty wild. My day job is software design and I've been really into photography as well. These days I am a dad to an amazing four year old, which is the best thing ever."
If you could spend a day in somebody else's shoes, who would you pick and what would you do?
Antenna Happy: "Good question! Going into space would be pretty extraordinary, and I doubt I ever will, so I would become a member of the International Space Station crew for a day and spend a day in their space-shoes doing a space-walk."
Any famous last words?
Antenna Happy: "I think my favourite last words are on Spike Milligan's epitaph – 'I told you I was ill'."
The 'Rotor / Late' digital release is out now on Antenna Happy Records (buy).