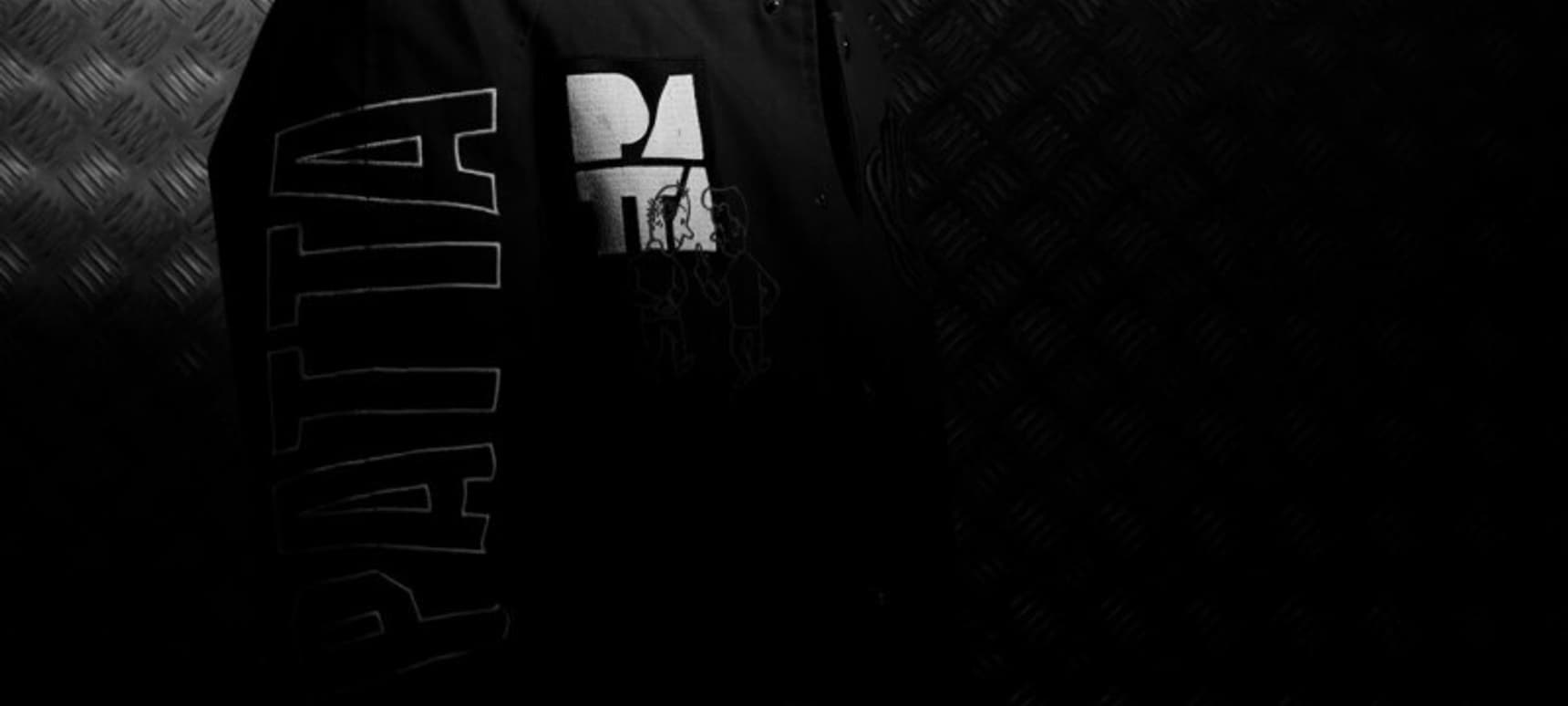 16.12.2015, Words by dummymag
Dummy Mix 298 // Shall Not Fade
Only two months old, Bristol vinyl-only label Shall Not Fade is very much still building its foundations. The label started things off with a compilation, where all profits were donated to British Red Cross to help Syrian Refugees. One of the artists who featured on this compilation, Mall Grab, became the producer to release their first solo release. Not only was it his first release on the label but also his first official EP. Being most known for well-crafted edits before this point, 'Alone' cemented the New Zealander's dreamy house sound, each lively kick drum hit as dusty and distorted as the next.
We got Shall Not Fade label owner Kieran to make a mix for us, resulting in a selection of soulful house that's bound to bring warmth and a smile to the cold winter nights. Talking about wanting to release music from all corners of the world below, his mix also spans the globe – drawing sounds from Vancouver, New York, Germany, New Zealand and Amsterdam to name a few. While the label may be Bristol based, there are no local producers currently on Shall Not Fade and you can read about why in our Q+A.
Hi Kieran! How are you?
Kieran: "Hey, I'm great, really looking forward to when everything quietens down over Christmas."
Shall Not Fade started this year. You're a vinyl only label from Bristol, what made you want to start up a label now?
Kieran: "I started Shall Not Fade back in October, I had been working on other projects over the past four or so years involving events and releasing records. The idea of Shall Not Fade came about after listening to Cottam, especially his mixes which are usually run for three hours or longer. They felt like a journey, he is never scared to play lots of varieties of music. This is something that really interested me. I wanted to be able to release music from all corners of the world and not be tied to one city's sound or scene. This is why currently none of the artists on SNF are from Bristol, they are mainly from up north and Australia strangely enough. I've always tried to listen to and appreciate lots of different styles of music, so starting a new label felt like the right thing to do. After speaking with my Australian friend Jordon (Mall Grab), we agreed to put out an EP of his called "Alone", which represented a slightly different side of his music to his earlier releases on 1080p and Collect:Call. For me the main aesthetic for the label is dreamy music, which are also suitable for the club environment. Vinyl is something I have been passionate about since I was about 16; the concept of owning something tangible really appealed to me. I like the idea that years later, you can look back at parts of your collection and bring back: memories, emotions and feelings that you may have felt at the time of buying and listening to those records."
The Bristol scene is blossoming at the moment, who are you listening to a lot who's local?
Kieran: "The events scene in Bristol has become a bit stale as of late, mainly due to the lack of venues and spaces and the massively saturated student brands that have taken over the city's nightlife. A lot of people have moved to other city's like London and Berlin over the past few years, but there is still a tight network of producers, labels and other creative individuals working in Bristol. In some ways i feel this has paved the way for local producers to focus on the music creation and not be worried about building up their profile through playing shows. There are some really exciting artists in the Bristol scene at the moment for sure, some of my favourites at the moment are: Severn Beach, Admin, Hodge, Shanti Celeste, Ishmael and Rhythmic Theory."
So far you've put out a compilation and an EP from rising producer Mall Grab, what's in the plans for 2016?
Kieran: "Correct, the compilation was an opportunity to show people what to expect from Shall Not Fade, as well as to help raise money for British Red Cross who are helping the Syrian Refugee crisis. That project featured artists from all corners of the world and backs up my earlier point that SNF wants to present music from all corners of the world. There are some really exciting releases lined up for 2016, in January we release a four track EP by Viers alias LK, which is his platform for releasing his more soulful / jazz house cuts. Following on from that, we are releasing an EP from Australian artist Steph, which is more club friendly and hard hitting. I've decided to put something together for Record Store Day this year also. The concept of that project is to release something fun, mainly consisting of edits. It will be released on limited white label and feature: Mall Grab, Deejay Astral, LK & Steph. The final release that is currently lined up for 2016 is a 2 x 12" LP by our first release artist Mall Grab, which again will serve as an opportunity for him to present a mixture of the productions he has become known for and some more alternative / experimental material."
You've made a mix for us. I like the positive energy of the tracks you've chosen, a needed bit of light when this winter has been so dark and depressing. How did you decide what to put on it?
Kieran: "The mix mainly consists of music I have been listening over the past year. The selections I chose mainly focus around soulful / jazzy house beats, which is something that has influenced the releases on Shall Not Fade. It felt appropriate to include lots of my favourite tracks from 2016. The mix also features a selection of forthcoming Shall Not Fade material."
How and where was the mix recorded and what kind of headspace were you in?
Kieran: "It was recorded at my home studio on a Saturday afternoon. I'd had a very busy and stressful week with the release of Mall Grab's EP. I think I was quite stressed at the point of recording, so needed an hour to escape, through the power of music. The mix felt like an opportunity to dream and get away."
Are there any tracks in particular that have a personal significance to you?
Kieran: "There are a few stand out tracks for me, which really helped me let go of all the stress of the previous week, they are;
Pender Street Steppers – Glass City
Hidden Spheres – Waiting
LK – Unpressed
Liem – If Only
Mall Grab – Her Eyes
I love how these tracks give me a genuine feeling of joy, all soulful, with a hint of jazz."
What's the optimal environment/time for people to listen to the mix?
Kieran: "I would say either after a night out or the morning after a night out, or maybe if you're going through hard times, i feel it's quite an emotional and dreamy mix. Ideally the mix would be listened to on a remote beach or in a field in the middle of nowhere, away from the hustle and bustle of the city."
Dummy Mix 298 // Shall Not Fade Tracklist:
Pender Street Steppers –The Glass City
LK – Unpressed
Jack J – Thirstin
Jack J – Something On My Mind
Dan Shake & Medlar – Walk (Soulphiction Remix)
Galcher Lustwerk – I Neva Seen
Mall Grab – Orange County
Hidden Spheres – Waiting
Moomin – I Can't Believe I Loved Her
Mall Grab – Happiness
Galcher Lustwerk – Parlay Dub
LK – Takes Me Back
Frits Wetnik – Man At Parade
Mall Grab – Her Eyes
LK – It's Been A Long Time (Edit)
Liem – If Only
Shall Not Fade SNF001 and Mall Grab's EP are out now (buy).