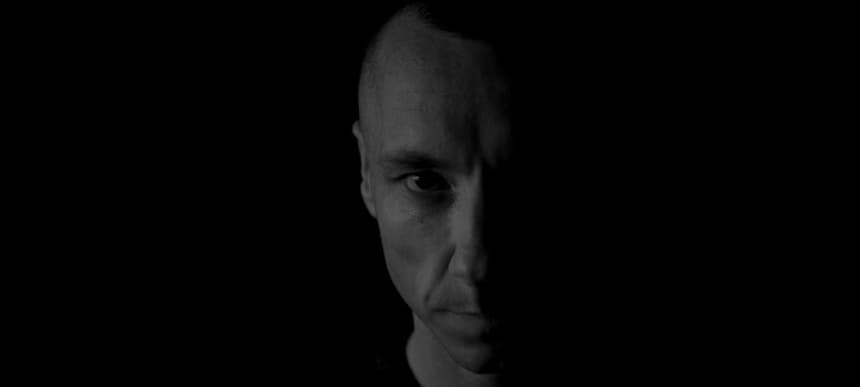 04.09.2015, Words by Natalie /
Dummy Mix 270 // Nomine
Next up in our mix series is shadowy bass producer Nomine. His background shaded out from the public eye, Nomine maintains an everyday life beyond music as a university lecturer but is rumoured to have played on RinseFM back in the '90s. Releasing predominantly on Amar and dubstep linchpin label Tempa in the last few years, Nomine is the definitive sound of the latter; showcasing a sound that is both bubbling and dark but at times enlightening, metallic and twisting whilst holding an impressive amount of depth.
The mix kicks off with the sound of a lullaby that goes sour, gradually turning into a full throttle siren, the sort of noise you would expect to hear just as you slipped off into a dark hole. It continues to twist and turn its way into a gradual progession of speeds and genres – playing a driving game of hide and seek with dubstep, drum and bass and breaks – but with all tracks sharing one common denominator. Bass.
Checking in at exactly 59 minutes long, Nomine's Dummy mix is an edge-to-edge listener with 32 of his own productions and compositions making it the perfect precursor to his imminent album 'Inside Nomine'.
We caught up with Nomine below to hear more on the mix and what shapes his musical output.
Hey Nomine. Tell us a little about this mix. Did you have a pre-determined concept in mind or anything you wanted to achieve?
The mix consists of 32 Nomine productions and compositions: some album tracks, some work in progress, some unreleased and some that were made especially for the mix that may never be released. The tempos vary between 120, 140 and 170bpm – taking influence from dubstep, house, techno, dub, grime, drum and bass/jungle and the avant-garde – all with bass as the common denominator.
I mostly play my own music in sets the same way a band or singer/songwriters would. The set usually has a foundation that I build on for each show or mix, with new compositions/sound design elements and loops to make it unique. I don't limit myself with genres so it keeps me on my toes and reduces the risk of writers block by being able to make anything that I want. My goal as a composer and performer is to be recognised as an artist rather than a genre so I hope mix contributes to that.
Do you have a favourite track on the mix, or is there a story behind any of them?
Dark Is The Night is one of my favourites on the album, which is a collaboration with x=x on guitar. The track takes influence from a 70 year old gospel blues track fused with 140bpm tribal beats, dubbed out fx and a big sub bass. I love to introduce the listener to new sounds that they may not have necessarily chose to listen to themselves. In 'Nomine's Chant' (TEMPA093), I sampled a Tibetan mantra – seeing a "sea" of people dancing to that at Outlook Festival last year and calling for the reload proved to me that listeners welcome change and experiments with open ears, if it's presented in the right way. The album introduces new elements, sounds and sonic experiments to the listener in the hope that each can attach their own personal narrative and concept.
Is there a particular mood, scenario or situation for listening to this mix?
I'm very humbled by the fact that my current output of music can go down well in the club and aso be used for listening/mediative purposes. I have had people send me videos of them mediating/standing on their head while listening to my music and telling me that it has helped them give up smoking. I highly recommend listening it alone from start to finish at least once and then go to a club and rave out to it.
Think of your musical taste as an artist palette, what sounds or effects would you have on there?
A sine wave, field recordings from a junk yard and some granular synthesis textures and soundscapes.
If you could work alongside any producer for a day, who would you choose?
John Cage! Without his work the Nomine project would not exist. Researching Cage, his work and outlook on life changed my whole life forever in the most positive way possible. Through Cage, I discovered Zen and a whole new appreciation of sound and, as Karlheinz Stockhausen once said, "I no longer limit myself".
What's coming up next for you?
The 'Inside Nomine' album comes out via Tempa on September 11th and today I start my 25 date album tour. I've have sat tight for two years while I wrote the album and not really done too much performing so I'm looking forward to being on the road. The response for the tour has been overwhelming and we are currently taking international dates well in to 2016. The official London album launch party is on October 10th at Surya with myself, Youngsta, AMIT and Appleblim.
As well as producing, I'm also a University lecturer and start the next academic year very soon, alongside my second year of a teaching degree. It seems like a lot to be dealing with at the same time, but all areas feed one other. I teach from my experience in the field, using my research and time management skills learnt through teaching and studying to help me apply myself to music.
Plus I've already started composing the next Nomine album for Tempa and have music lined up for my own label that will be launching in the new year.
Catch Nomine on his European tour this September (full dates):
September 4th // Vilnius, Lithuania @ Kablys
September 10th // Berlin, Germany @ ://about blank
September 11th // Prague, Czech Republic @ Cross Club
September 10h // Bratislava, Slovakia @ FUGA
September 14th // Rinse FM (guesting on Youngstas show)
September 18th // Bedford, UK @ The Pad
September 25th // Paris, France @ Belushi's Bar
'Inside Nomine' is expected for release via Tempa on September 11th.