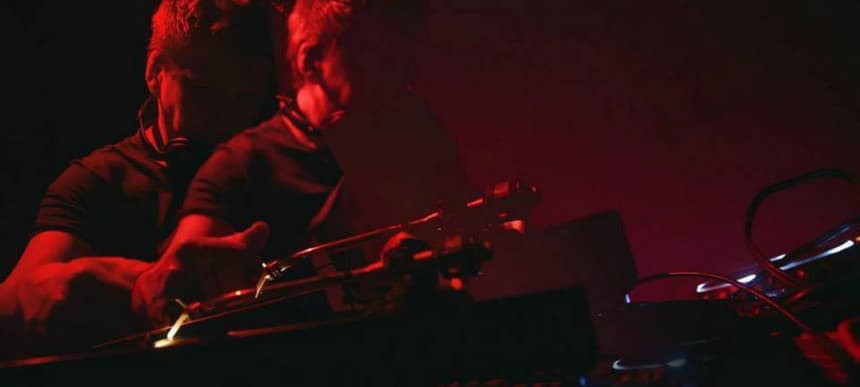 19.02.2016, Words by dummymag
Dummy Mix 309 // GNORK
Looking for a spacey house music connoisseur who loves old skool rave and jungle music in Budapest? Then GNORK is your answer. Releasing on labels such as Bokhari, Blind Jack's Journey and his own imprint Blorp, he's a rising producer in Hungary's electronic music scene. His love of jungle also sees him releasing under his DJ Shark moniker, influenced by the soaring sounds early drum and bass.
Introduced to us via Unknown To The Unknown head DJ Haus, we just had to hook up a mix. The result is stunning and rather than being just 'one for the weekend', its legs keep it running on and on, with it's spaced out, gauzy ambience making it perfect for listening whilst sitting alone in your four cornered room late at night staring at candles, "pre-gaming", post-club after party reclines, or even a bit of sweet release when walking down hectic streets.
Listen to GNORK'S mix below and catch up with the producer after the jump.
Hey GNORK. How has 2016 for you so far? Anything weird happened?
GNORK: "Amazing! Finally, started setting up my new studio. Some weird things happened to me too. One day I started recording some '70s Lonnie Smith tunes from YouTube to tape, and ended up accidentally listening to this Hungarian rock anthem. That was not good."
Tell us a little bit about the mix – did you record with any mood in mind?
GNORK: "After party vibes, pre-gaming etc. I haven't recorded a mix for two years. We had a mad old skool rave party not so long ago. The vibe was crazy, like if the crowd was waiting for this party for 20 years (which was probably true). The next day I had a terrible hangover and decided not to leave the house. The mix is filled with all these feelings and emotions."
Any stand out tracks or exclusives?
GNORK: "For me, all these track are standouts. I'm really bad with playing those "quite ok" tunes that fit. When I mix and think of what to play next, only those come in my mind that somehow I have a deep connection with, but then I hate when people are asked to choose and they don't. So here is my choice as a stand out track: Into You by Tommy Finger JR. This is such a weird and beautiful tune. Ever since I heard the first chords of it, it lives deep inside me and I can't unplay it. Usually when I think what to play next, it comes to my mind and I play it."
How is the music scene in Budapest – do you ever team up for studio jams with any other local producers?
GNORK: "Yess, few years ago, before he was famous we had some crazy jams with Route 8, like this. The underground music scene in Budapest is exploding at the moment. Those Hungarian producers you may know from Lobster Theremin, Blind Jacks Journey and other releases like Route 8, S Olbricht and Alpár, Mr Fiel, Imre Kiss…just to name a few. They are not only great talents but great people too. There are all the deejays, promoters, vinyl collectors and those crazy dancers who care about what kind of music is playing. They make all this possible."
If you could spend a day in the far reaches of space, which planet would you visit and who would you take with you?
GNORK: "Cool question, bro!"
Are there any tunes you can't live without at the moment?
GNORK: "Oh mannn, so many great tunes these days. Trust Image, Neo Image, No Moon, Douala, Ray Kandinski, Aquarium, Rein, Sonderr, Entrave, Warren Raww, Miagma, Earth Boys… there is like a flood of new artists playing dreamy space music that I can't get enough of. Meanwhile I am hugely into oldskool and above of all, jungle!"
What's the weirdest piece of clothing you own?
What's next for GNORK?
GNORK: "The next release on my own label, 'Blorp002 EP' by No Moon is in the factory, approaching really fast! Hint: both tunes from the EP are in this mix. I am also working on a new DJ Shark EP, that is a more junglistic side project of mine. But more importantly, I continue to build up my new studio and can't wait to produce new trax in it."
Dummy Mix 309 // GNORK tracklist:
Tommy Finger JR Into You (Ethereal Sound)
Mall Grab x Rudolf C Track 2 (Salt Mines)
Unfinished Portraits Track 3 (Nous)
Gnork Stringxxx233344 (Black Venison)
Coastdream "Untitled 16" (Salt Mines)
No Moon Aoe Cutz (Blorp)
Winx How's the Music (Ovum Warmth Mix) (ovum)
Marco Bernardi Innocence of Pleasure (Royal Oak)
Micronism Engaging Causeless Mercy (Delsin)
Stoyche Radical Measure (dmk)
Neo Image JR East
ERP Lunar Ruins (Harbor City Sorrow)
Mind Games Black Dam (Alphonse Remix) (London Housing Trust)