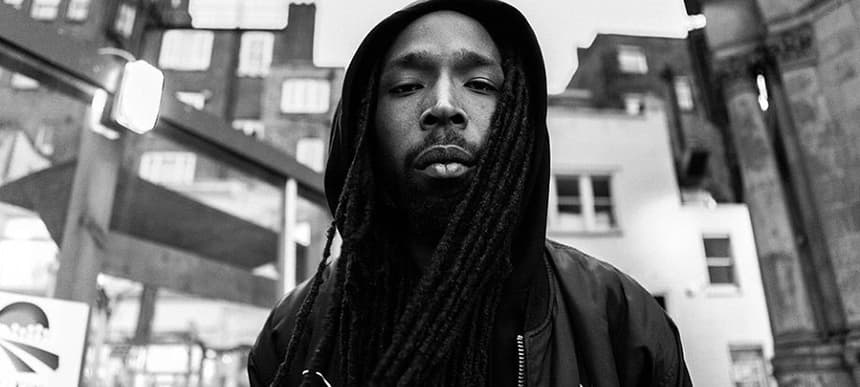 15.04.2016, Words by dummymag
Dummy Mix 324 // Jammer
There's very little to say about grime OG Jammer that could do his legacy or his status justice. Prolific producer, Boy Better Know sensei, and Lord Of The Mics games-master, he is one of grime's most influential and important figures. Aside from from helping to mould grime into the international phenomenon that it is today, Jammer's origins as a club selector have given him a knowledge of music that very few others could compete with. For this special Dummy mix, he's covered a lot of ground and done so with explosive style. Read an interview with the man himself below to find out the best conditions for listening to it. Also check out his thoughts on his ascent from £5 turntables to a place on the global stage.
Jammer! Thanks for the mix, you and your various crews have had such a monumental year. How has 2016 been for you so far?
Jammer: "It's been really exciting. Everyone individually and us as a collective have been working for a really long time so it's good to see the guys reaping the benefits and getting success. It doesn't necessarily mean money, it just means people understanding what the journey was and understanding the culture and how long it's taken to get here."
Any personal favourites in this mix?
Jammer: "I love the Lonely Travels and Around The World mix. It's about taking two things that don't normally sit together and making something new. Too many mixes nowadays are kind of predictable – you know what you're gonna hear. What used to excite me at clubs – especially with EZ – was I didn't know what I was gonna hear. I didn't know how he was gonna jump it. The element of surprise in DJing is the best part of it."
For sure. That's why people still love EZ, they never quite know what they're about to get…
Jammer: "Yeah! You know you're gonna get a good show but you don't know what way round he'll do it. Over the years he's progressed. He's still playing the relevant stuff as well as classics – he's mixing it all together and making it very fresh. Even though there's classics, they sound fresh because he's dropping it with a Section Boyz or a Stormzy or whatever and mixing it up. It's about understanding the music. Once you're in tune, it just comes."
Is that something you're still trying to do yourself?
Jammer: "I'm an MC, I write, I produce, I'm part of a collective, I do Lord Of The Mics but DJing is what I started first. I've been DJing since age 11. I started out with a little soundsystem with my cousin, we went to Hackney market and bought belt drive twin tables for like £5 each. We were playing from there – bashment, jungle, garage. That's what made me want to make music in the first place. Being a DJ made me understand music to the fullest."
Shutdown just went silver and grime is starting to make a real dent in the charts. Are you still focused firmly on the rave still?
Jammer: "I was saying this the other day to someone. It's not really about the charts no more. At one stage it was, people were manufacturing artists and pushing them in a certain direction to turn money over which is cool. Everyone can do that and have their run but there's a time when it's about the music. Where does the music live? It lives in the club. All my music has always been about that. The majority of my music and me as a performer, especially a DJ, is club based. When everyone was trying to chart it was more important for me and my crew to have records that killed the clubs. That's how we've remained at the top of our game."
"When everyone was trying to chart it was more important for me and my crew to have records that killed the clubs. That's how we've remained at the top of our game." – Jammer
What should people be doing when they play this mix?
Jammer: "Friday night, nobody's looking to go clubbing, you've got a few mates round, a few chicks round, bang that mix on. You get me? Turn it up loud and that'll save you from having to do your Spotify or go through your iTunes. Slap that on and it'll run smoothly."
Sound advice. How do you think you'll look back and remember 2016?
Jammer: "I feel like 2016 was the year of realisation for everybody. I feel like I've spent my whole career fighting for people to understand what we're trying to do but this year I feel like the fight ended. Obviously, you're still going to have some people who don't get it but the majority of people who need to understand it, understand it. People that grew up on grime are now going in to corporate jobs so they've got the influence. The influence on their lives are people like myself, Wiley, Dizzee, Skepta. This is what they've grown up on. This is what they can relate to. I call it the year of realisation, for everyone."