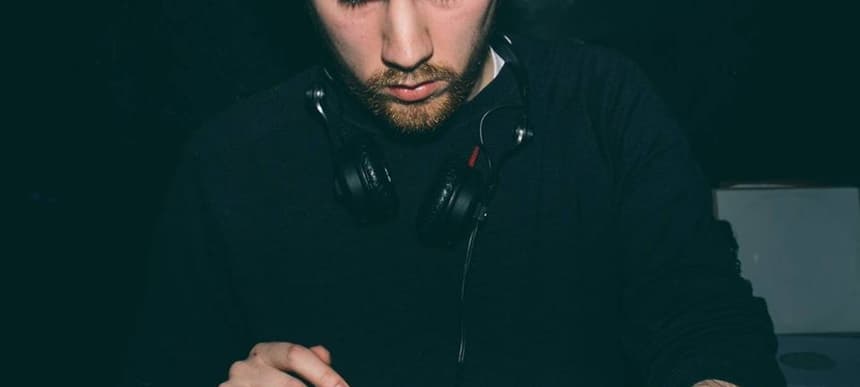 16.05.2016, Words by dummymag
Dummy Mix 328 // Al Zanders
Next up in our mix series is Sheffield based producer Al Zanders, who you may also know as Lodger (responsible for a very tasty remix of Fela Kuti's O.D.O.O). A fan of record shop rummaging, Zanders' output is shaped by sublime samples and an early introduction to jazz music by his father.
A dab hand at operating under aliases, he recently released a tropical tinged split 10" on Banoffee Pies alongside Walter Ego and Philou Louzolo as AZ. A very fruitful year so far, the producer is set for an appearance at intimate Anglesey festival Gottwood next month. So, in anticipation of his set, the producer and DJ drops an exclusive Dummy mix that is truly game, set, match for summer. Packed with tracks from Medlar to Mike Huckaby, and Sotofett to Shanti Celeste – you won't be able to turn this one off.
Listen below, and read Fergus Ewbank's interview with the man himself after the jump.
You're based in Sheffield at the moment, what is it that you like about the city's music scene?
Al Zanders: "I like that it's relatively laid back here, and the rent is cheap enough that I can afford to focus on music full time."
I'd also say the Sheffield music bubble isn't quite as big or hyped up as other cities like Leeds or Manchester, so it doesn't attract many of the more commercial and competitive nights. It seems like a good place to do your own thing and deviate from standard house and techno parties. Is that true?
Al Zanders: "Thrillhouse, Bat Makumba, Banana Hill, Hope Works and Ecoutez are all nights that really inspired me when I started clubbing here, and there are still some great promoters and labels doing fun and interesting things."
As well as the mysterious Blind Jacks Journey imprint, you've also released on Phonica's sub-label Karakul and, more recently, Bristol-based Banoffee Pies. Do your ties with the South ever make you think about relocating?
Al Zanders: "Yes, in fact I am moving to London at the end of the month, and then possibly to Bristol later. I've been in Sheffield for five years so feel it is time for a change."
You've operated under three aliases now – Lodger, Al Zanders and AZ – what sets each of them apart?
Al Zanders: "The Lodger edits were the first tracks I made, around two or three years ago when I was playing for Banana Hill and looking for music. They're just edits, so I don't feel comfortable taking too much credit for them.
I started Al Zanders for tracks that I really think are my own. A lot of them still use samples, but they're used in such a way it's more like a collage, where music from many different areas combine until it sounds different enough or unrecognisable from the original tracks.
AZ was mainly for fun, but I've also got lots of Al Zanders stuff coming out this year, so didn't want to oversaturate."
"It's fun and rewarding to see people liking your music but not necessarily knowing who you are." – Al Zanders
Your productions – particularly as Lodger – are rooted in jazz and afro sampling. Are those genres you have always been drawn to?
Al Zanders: "I got into the latter through Banana Hill, as they specialised a lot in that kind of music. People would book me for that sound so I started listening to a lot of Fela Kuti, Tony Allen, Soundway compilations, and Analog Africa. Though I guess a lot of that is also jazz, or heavily influenced by it – so there's some crossover there.
My dad got me into Miles Davis when I was a kid, and I still love putting on jazz albums when I have time. I was listening to people like Herbie Hancock and Sun Ra when making the second Lodger 12". More recently, I've been more drawn to other areas of music, like indie-rock, ambient and disco for samples, and mix them all together to create new blends."
From your mix it's clear that you're as adept a digger as you are in your productions, where do you go to find your music?
Al Zanders: "Thanks. I'd say my favourite place to find records is the Soul & Dance Exchange in Notting Hill. I've been going to the basement with my friends since I was a teenager, and there's usually a great selection for under a fiver in the top floor. I try to keep Discogs and YouTube surfing to a minimum, as it's not as satisfying as going to a shop and having a good rummage."
You'll be playing alongside a pretty fantastic line up at Gottwood, but are there any names on the bill that you're hoping to catch?
Al Zanders: "I reckon it's more enjoyable going to a festival not having much of a plan, and just having a wander. I haven't been before but I've only heard good things, so I'm looking forward to it!"
What's next for you and your aliases?
Al Zanders: "I've got an Al Zanders EP on Wolf Music coming out at the end of the month, and this mix includes a track from that. I'm also starting a label in Sheffield with All Ears, called A-Z Records. First one will be dropping very soon, so I'm very excited about that!
I've got one more Lodger record to release but I'm waiting for the right time. I might come up with some more aliases too, as it's fun and rewarding to see people liking your music not necessarily knowing who you are."
Dummy Mix 328 tracklist:
Brian Eno & Jon Hassell Ba Benzele
Al Zanders Endcliffe Park
DJ Sotofett Tribute To Sore Fingers
Mike Huckaby Phuture
Medlar Tides
Al Zanders Second To None
Heaven & Earth Prescription Every Night
Gordon's War The Rock's Gonna Get Ya
Etienne De Crecy Prix Choc (Roy's Love 4 Paris Mix)
Moomin Aquarama
Shanti Celeste Moods
Steve Poindexter Work That Mutha (LJ's Clean Mix)
Tom Blip Wrong Guanco
Fela Kuti ODOO (Lodger Remix)
Idris Muhammad Foxhuntin'
Al Zanders plays Gottwood Festival, which takes place June 9th to 12th in Anglesey, North Wales (info).