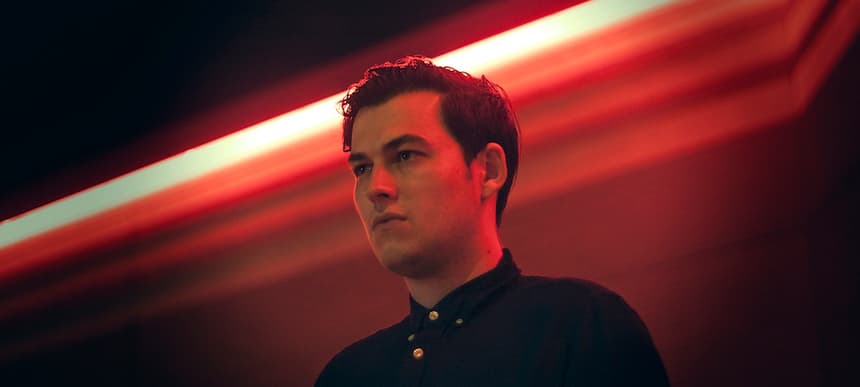 07.06.2016, Words by dummymag
Dummy Mix 335 // Loom
Transcending genre classifications on a healthy route through UK bass music, young Ipswich native Loom had us in a trance with his latest releases for Gobstopper Records and Teki Latex's label Sound Pellegrino, both of which have a tendency to lean towards grime-tinged hybrid compositions. Alongside Loom's French and London homes, he is also the sweet-boy romantic of newly founded club music collective Acid Fantasy, alongside TSVI and Akito. The haunting atmosphere of his latest title-track effort Burnt Glass solidified Loom's mission statement as an emotional melody crafter, who is certainly not afraid to venture into the weird and wonderful territory of wonky, mashed up club tracks.
Hoping to learn a bit more about what's going on in Loom's head – as well as the newly formed Acid Fantasy crew – we thought we'd get him in for a Dummy mix. Sit back, get your headphones on, and read our conversation with Loom below.
Tell us a bit about the mix, any forthcoming selections you'd like to point out?
Loom: "It's all the best stuff I've been sent recently and a few new bits from my new EP, it's bit of a practise run for Acid Fantasy really. There's some amazing music about at the minute – the opening three tracks are mind blowing and I can't wait to play them out!"
Where should this mix be listened to?
Loom: "I always get the most out of mixes when I listen to them on a train, coach, or car. Listening to music and travelling is probably one of my favourite things. I find it really relaxing."
You've recently stated a new club night alongside Wallwork, TSVI & Akito. What are you hoping to achieve with this new outfit and how's it going so far?
Loom: "Very well actually…better than I thought. Our first night was bumping! We want to bring a club night to London that's just a vibe really – no set times and no bullshit – just proper dance music in a dark room, but with a fun side and not a load of stoned nerd head nodding. It's a very simple idea really. We're not stressing it or taking it well serious. it'll just grow naturally."
You currently live in Ipswich, what are Loom's top five places to get mortal in Suffolk's county town?
Loom: "Mate, it's mostly farms and dogging around here. Here's few cool places though:
01. Landguard Fort, Felixstowe: a massive brutal fort/bunker next to one of Europe's biggest shipping ports, it's lit.
02. Atomic Weapons Research, Orford Ness: this place is crazy, so eerie around there. It's places like this I can hear music.
03. Bawdsey Transmitter Block, Bawdsey: I don't know why I like these places so much, I think growing up around them, they were always a source of great wonder and fascination, I've never lost that.
04. Sizewell Nuclear power Staton, Sizewell: I used to call it the giant Golfball, the building looks so alien by the beach. I still remember visiting inside when I was eight years old. Big family day out that.
05. The Brewery Tap, Ipswich: I can't think of any more weird stuff, this is a cool pub and there's loads of feral cats about the beer garden."
What's coming next for Loom?
Loom: "Might write an album, as I feel like I could say a lot within the context of an album. Will be doing some touring as well."
Any final thoughts?
Loom: "Come to Acid Fantasy and tell me you read this. You can have all of my drink tokens."
Acid Fantasy #2 takes place June 24th at The Alibi, Dalston (info).