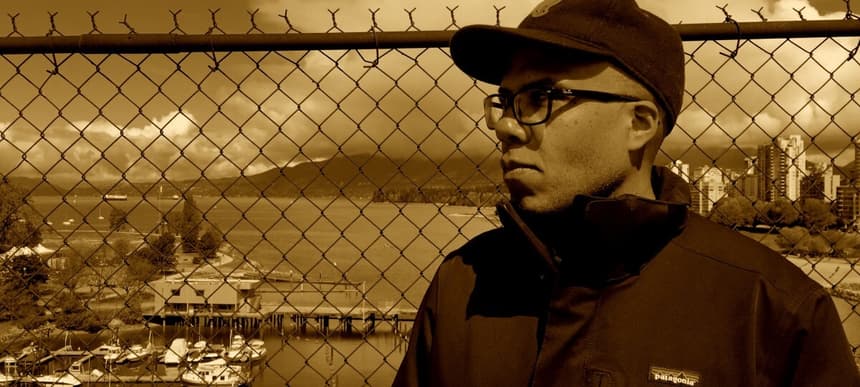 13.06.2016, Words by dummymag
Dummy Mix 336 // LDLDN
After throwing down some personal knowledge on obscene rap renegade Kool Keith, we hit up house music aficionada and pilot-in-chief of NTS Radio show Spacebass, LDLDN, along for an eagerly awaited addition to our mix series. A self-proclaimed lover of music from across the board, the Camden born DJ dives deep into his house music collection for this one, but doesn't neglect the occasional slap of funk finesse from the likes of Egyptian Lover, Omar S, and the late Prince.
Here's a little bit more on the mix from LDLDN himself:
"If you tune into my monthly Spacebass show on NTS Radio or come to a party where I'm DJing, you'll definitely get a sense of someone who likes to play stuff from right across the board. Jazz through to disco, Turkish funk or whatever. But, when putting together this mix for Dummy I felt an urge to keep it (mostly) on a house tip – as it's arguably the love of my life.
There's a bit of old and new within the mix, with personal highlights being tracks from Funkineven's new LP (under his Steven Julien moniker), Omar S, and Juan Atkins… flowing into stuff by Egyptian Lover, Steve Spacek and Owiny Sigoma Band. It finishes with a little bit of Prince because..,well, just because. Recorded live – so there's no robotic Ableton beat matching – and made with feeling. I hope you enjoy it!"
Listen below, and check in to the monthly Spacebass show on NTS Radio.
Dummy Mix 336 tracklist:
Seaside Lovers Evening Shadows
NGLY Some Relationships
Phreek May My Love Be With You
Tenderlonius 22 Truckin'
Benedek Coolin'
Nacho Patrol Caravelle
DJ Nature Celebrate Your Life
Liaisons Dangereuses Los Ninos Del Parque
Brooklyn Express Change Position (Tee Scott Mix)
SPA (Steve Spacek) Bright Eyes
Omar S Ready My Black Asz
Omar S Bitch…I'll Buy Another One!!!
Steven Julien XL
Stephen Encinas Disco Illusion
Flaunt Edwards Wheel Me Out
Lend Me Your Ears Cali 76
DJ Spider & Marshalito Nuclear Winter
Fabio Monesi Acid Storm
Ricardo Miranda 102point7
Egyptian Lover Girls
Juan Atkins & Moritz Von Oswald Zeolites
Owiny Sigoma Band Too Hot (DJ Khaleb Remix)
Blue Magic Welcome to the Club
Prince Movie Star