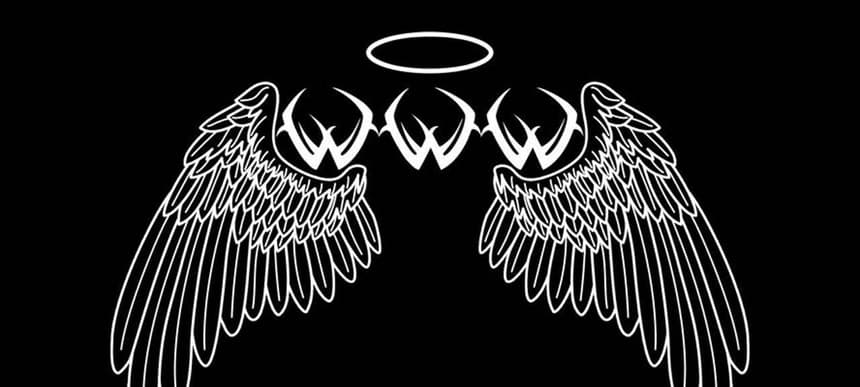 19.07.2016, Words by dummymag
Dummy Mix 443 // WWWINGS
Formed entirely remotely via the Russian encrypted messenger service Telegram only a year ago, WWWINGS are an elusive trio made up of producer 'LIT INTERNET' from the Kamchatka Peninsula in the far east of Russia, 'LIT DAW' in Ukraine, and 'LIT EYNE' from Siberia.
Despite having never met each other and living in far-flung corners of Eastern Europe, they've already reached labels like New York's highly prolific Purple Tape Pedigree imprint, Infinite Machine, and Symbols, as well as working with remixers like Endgame (PTP/Hyperdub), DJ Heroin, Eaves (PTP), and Letta (Coyote Records).
Expanding rapidly through their DIY methods of self-distribution and collaboration, the unusual production unit have since grown as part of a global collective pushing forward-thinking club music – with their debut LP on Planet Mu building on their collaboration team with NON's Chino Amobi, NAAFI's Imaabs and Lao, to gritty US producer GRONOS1.
Their brutally epic soundscapes working industrial metal, noise and trap elements with virtual game tropes and cybernetic choral voices somehow manage to maintain melodic musicality within their structured abrasiveness. The dystopian melancholy and drama is a very real reflection of their current states of minds and conditions. "We live in post-Soviet countries and for people like us with our interests and hobbies and points of view, it's a very uncomfortable zone." LIT INTERNET divulges. "It's not about the place, actually we like the nature here, it's about the people who rule these countries and their laws. The struggle with real life in almost totalitarian countries affects us, so I think that's why most of our tracks sound disturbing and depressive."
Listen to a WWWINGS mix ahead of their forthcoming 'PHOENIXXX' EP on Planet Mu, and read an interview with the trio below.
Tell us a bit about the mix – is there a concept or theme behind it?
LIT DAW: "There is no actual concept or theme behind it, this is just our summertime sadness jams."
You've been highly prolific and already honed a very distinct sound, but apparently you've never met IRL… do you have any desire to…or nah? Have there been points where it's difficult to keep a singular vision and/or dialogue together?
LIT EYNE: "We all have IRL shit that stops us from meeting each other but it's a temporary problem, and we plan to move to one city ASAP. We are all different in our styles, but we always try to think what will work better for our project and make decisions together."
What's the 'music scene' in your current hometowns like – does it help or hinder you in any way?
LIT EYNE: "Actually I don't care about music scene here, checking stuff on the internet helps me much more. Cyberia > Siberia."
LIT DAW: "I'm not interested in Ukraine's scene too much and I didn't hear anything good yet, but I can tell you almost no one knows about WWWINGS here."
"I like funny pics of dogs and otters on the internet." – LIT INTERNET
Who are your favourite internet artists?
LIT EYNE: "WWWINGS."
LIT DAW: "Much easier if you tell me the artists and I'll say if I like them or nah, but definitely EYNE and INTERNET are my faves forever."
LIT INTERNET: "I like funny pics of dogs and otters on the internet. Samoyeds are my favourite internet artists."
What are you working on next?
LIT INTERNET: "You'll see…"
WWWINGS' 'PHOENIXXX' EP is out August 19th on Planet Mu (pre-order).