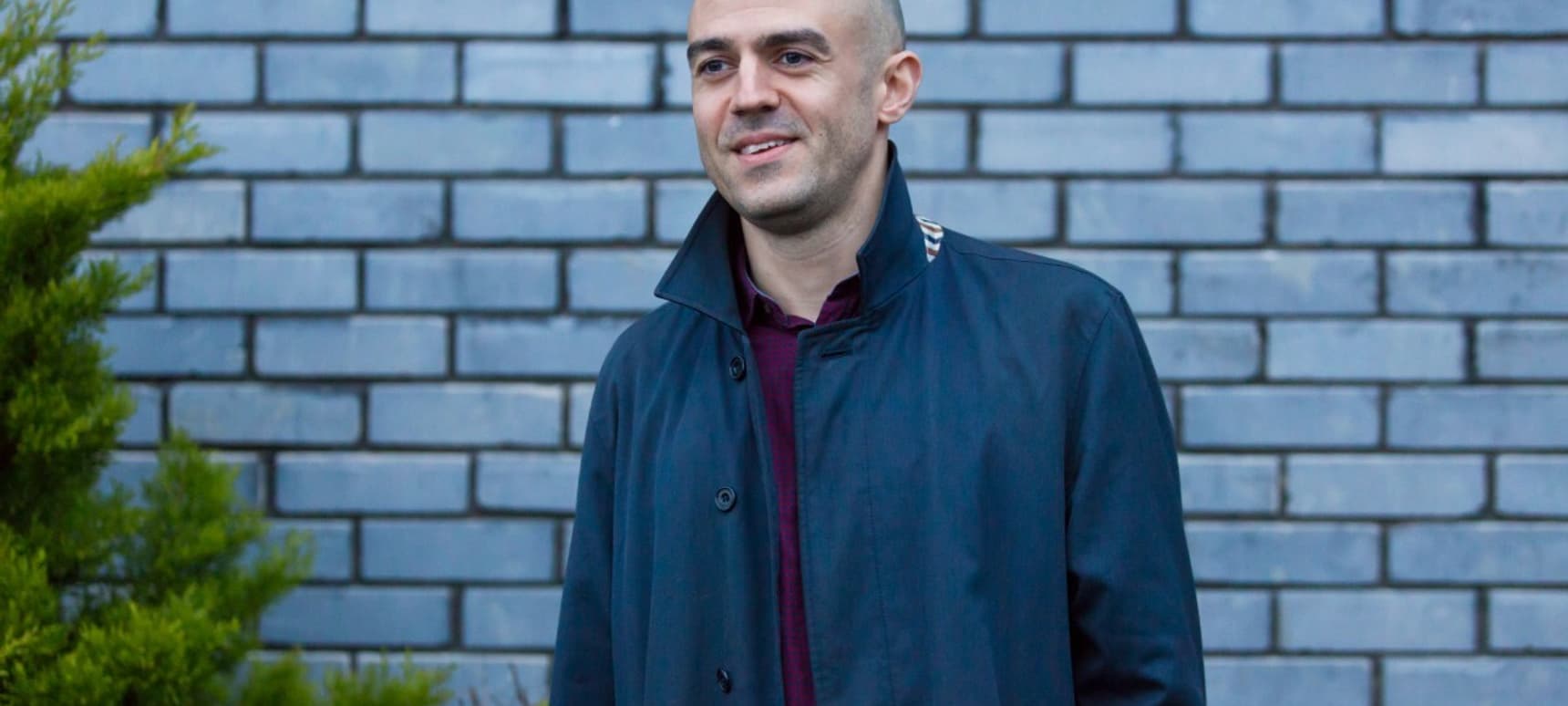 27.07.2016, Words by dummymag
Dummy Mix 446 // The Maghreban
Releasing across Boot and Black Acre under his Dr. Zygote moniker, Ayman Rustom is also responsible for the running of his own imprint Zoot Records which, alongside Versatile, has been home to his recent dark and pondering productions as The Maghreban. With his gaze set firmly set on making peak-time dancefloor dynamite, he's definitely already a contender for the this year's list with recent cuts Lose It and Wrong Move.
With his wayward disco track Wonder Woman sliding effortlessly into our 50 best tracks of 2015, it's only right that The Maghreban steps best foot forward into our mix series. Kicking off his contribution with his recentl release Wrong Move, The Maghreban effortlessly sets the tone for what lies ahead, progressing to darting from drum and bass style percussive roly-polys, through to deep and wondering pads perfect for lazy day listening.
In Ayman's own words:
"This is mostly stuff that is new or that I've turned up this month. A mixture of dance floor and more pensive shit. A couple of mine in there too."
Dummy 446 tracklist:
The Maghreban Wrong Move
MM Studio One Dub
J. Albert Dyslexia
Jay Daniel No Love Lost
Call Super Puppet Scenes
Randomer Rendell Pips
Derrick May Phantom
Slava World Of Spirits
Doc Alimentado Hail Unto Thee (Jah Rastafari) Dub
The Gladiators Money Version Disco Mix
Joe Gibbs Modelling Queen
Zygote N/A (Not Applicable)
I Cube Revel
Tuxedomoon Midnite Stroll
Om Unit Basement Superman
Red Rack'em Timm
Wolf Muller & Cass Miyazaki
Carl Craig Home Enterambient (Caya Dub)
Carmel Love Affair
Perry Haines Whats What
Fashion Mutant Dance Move
23 Skidoo Ooze
Prince Charles Jungle Stomp (Extended Version)
LL Ombu (Disco mix)
Coni Louis & Juno
Vester Koza Served on Barm
Mickey Pearce Lately
E. Myers Untitled (Heat Mix)
Steven Julien Marie
Uffe Keepon
Man Like Buck Buckaroo!
The Maghreban plays Dummy's takeover of East London Fringe Festival alongside Cadenza, Nightwave, Riz La Teef, salute and Jadu Heart on August 7th (tickets). His recent release 'Lose It/Wrong Move' is out now on Black Acre (buy).