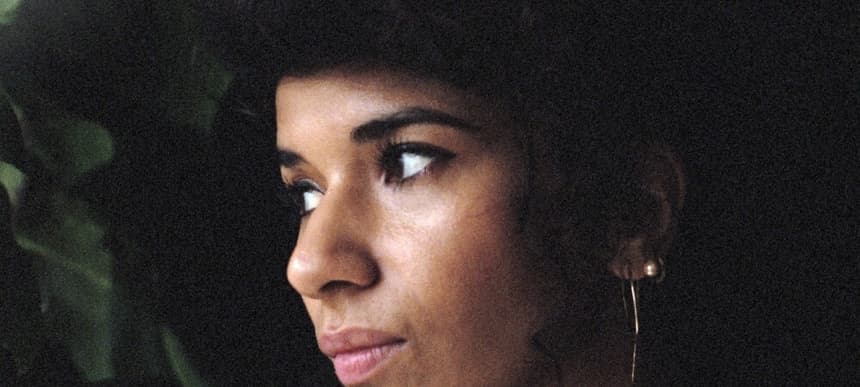 10.10.2016, Words by dummymag
Dummy Mix 456 // Throwing Shade
Whether she's presenting her out-of-this-world bi-weekly radio show on East London's NTS or making a debut on Ninja Tune with her "cosmic R&B" soaked 12" 'House Of Silk' – there is never a dull moment with genre-hopping DJ and producer Throwing Shade.
A busy 12 months that has spanned her first release on Ninja Tune as well as a split release on Beating Heart alongside Ibibio Sound Machine and Machinedrum – we're promised there's much more to come from the Ethnomusicology and human law graduate Nabihah Iqbal, who just so happens to have one of the most innovative alt-pop outputs we've come across in the past few years.
Ahead of her appearance as part of the Ninja Tune showcase at Warehouse Project in Manchester on October 28th, Throwing Shade has laid down a mix for our series. Traversing soundscapes that touch on squelchy acid bass and illuminating disco riffs, it opens with her collaborative track with Deadboy and goes on to cuts from the likes of Shall Not Fade's Lake Haze and Palms Trax.
Spend your evening wisely, and listen to Throwing Shade's mix below. A stick of nag champa wouldn't go a miss either.
Dummy Mix 456 tracklist:
Throwing Shade and Deadboy Dead Shade
PST & SVN Recording 1
Junior English Lovers Key
Lake Haze Red Horizon Acid
CAILIN Therapy
Deadboy White Moon Garden
Palms Trax Outflight
Throwing Shade Create Illusions
Harmonious Thelonious Makeshift
Leo Anibaldi Elements
Palms Trax Cloud City
The Tarantulas Saiba Ser Feliz (Don't Stop 'til You Get Enough)
Yves Tumor The Feeling When You Walk Away
Seekersinternational IfUWantMe
Throwing Shade plays the Ninja Tune showcase at Warehouse Project in Manchester on October 28th alongside Bonobo, Gilles Peterson, Maribou State, Lone, Jon K and more (info).