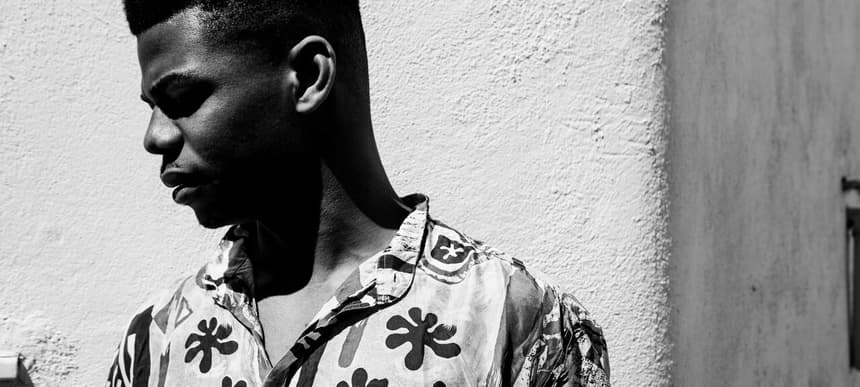 18.01.2017, Words by dummymag
Dummy Mix 477 // Poté
Poté delivers the latest Dummy mix in a rampant, yet flippant style. Dancing between the bubbling Ossie edit of Fela Kuti to the more steely techno of Daniel Avery in a matter of songs, the mix highlights Poté's breadth of influence behind his usual melodic, vocal-led house grooves.
The St Lucian born artist has recently collaborated with Kojey Radical for outstanding track 'Fire for Fire', and received a feature of new track 'Egosurf (For all it's worth)' worldwide premiere on DJ Target's BBC Radio 1Xtra show. Poté is on a similar ascendancy scale to Kojey, and we're tipping him to have a breakthrough 2017.
Tracklist:
Viní x Sants – Ratatá
Coni – The Opposite
Poté – For the Cause
Feel Kuti – Shakara (Ossie Bump edit)
Milus – Cowbell Trak
Poté – Katz
Daniel Avery – Need Electric
Nakedboys – Anger Management
DJ Lag – Uhuru-bang
Poté – Trial
Na – Na (Sente flip)
Flaurese – Yearn For
Poté – Jacquot (Waters of Praslin)
Hannes Rasmus – Die Idee Ist Gut Do
———
Poté's new track, 'Egosurf' is out on Friday (Jan 20) via The Full Hundred.