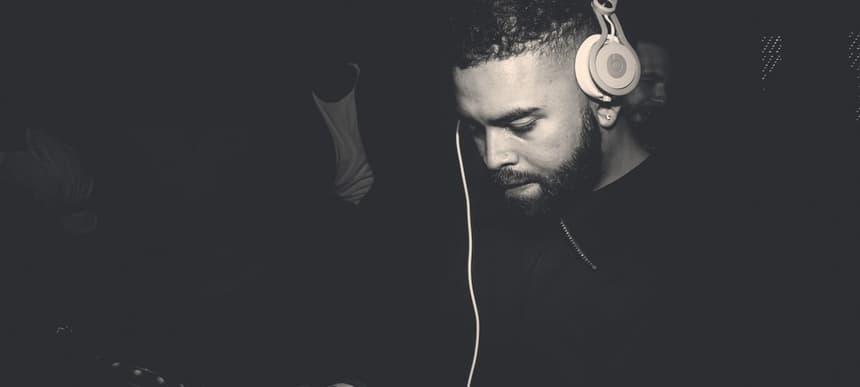 02.11.2017, Words by dummymag
Dummy Mix 490 // DJ Jampak
DJ Jampak is a prolific DJ whose name carries great weight in the grime scene. In addition to his show on Mode FM, he is also four mixtapes deep into his Jampak'd series, with the most recent edition hosted by Big Zuu. Spinning some of the hardest grime songs that have yet to see the light of day, Jampak shines a great light on the promising producers and MCs of the day.
He follows the same formula in his Dummy mix, moulding recent bangers from the likes of Giggs, D Double E and Big Zuu with unreleased juice from Sir Spyro, Treble Clef and co. Speaking to Dummy, Jampak said: "In the way of gigs I will be with Big Zuu on the Eskimo Dance winter tour and a few other shows. I have Jampak'd Vol.5 in the pipeline which will be hosted by a surprise MC!"
Listen to the mix below.
Tracklist:
Uncle Mez – Jampak Dubplate Special
Rude Kid – Demons (Unreleased)
RD – Jampak Dubplate Special
Darkness – Barcode
K2 World x Sir Spyro x Faze Miyake – One Bagga Chat
Filthy Gears – Lemon
D Double E – Shenanigans
DOK – U Don't (Unreleased)
Flowdan – Jampak Dubplate Special
Sukh Knight – Diesel Not Petrol VIP (Unreleased)
So Large – Got It
Jammz – Jam Hot Remix (Unreleased)
Rolldeep Crew – Eskimo
DOK – Trumpet Boom Remix (Unreleased)
Big Zuu – Builders
Filthy Gears – Strenthhhh (Unreleased)
Fekky ft. Neutrino & Chip – Avirex
Treble Clef – Boom Town
AJ Tracey – Blacked Out
Teddy Music – Crush
So Solid Crew – Woah
DOK – Another One (Unreleased)
Giggs ft. Newham Generals – Outsiders
Danny D – Ten (Unreleased)
Sir Spyro – Unnamed (Unreleased)
Scope – Metro
Wizzbit – Speed Racer
Treble Clef – Semi-Drone (Unreleased)
Empra – Mortal Kombat (Unreleased)
DOK – Retweet (Unreleased)
Filthy Gears – Galaxy (Unreleased)
Danny D – Chaos (Unreleased)
J-Beatz – Gyal from Brum Instro (Unreleased)
Iron Soul – Carbon
Potentz – Bits (Unreleased)
Top Dolla – Boppers (Unreleased)
Kid D – Hot Like This (Unreleased)
Treble Clef – Mayhem (Unreleased)
Limitless – Eski-Mode Jampak Special (Unrelased)
Sir Spyro – Avirex (Unreleased)
Sware – Irish Don (Unreleased)
Darkness – Emails
Potentz – Powers (Unreleased)